Tuesday 7th of June 2016 08:00:01 AM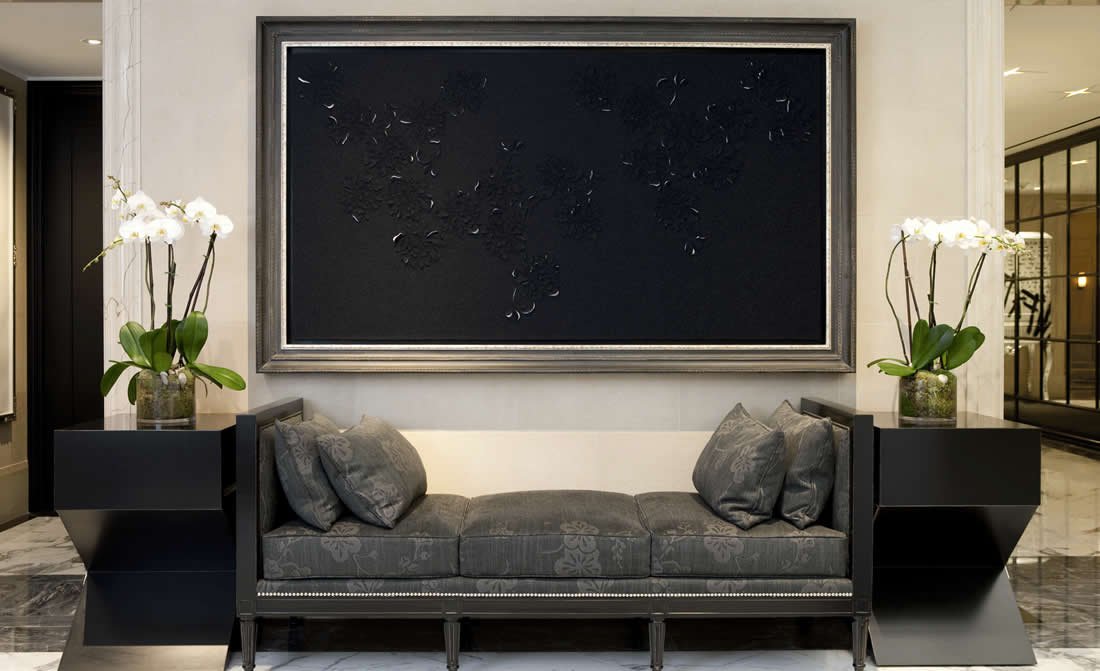 The Surrey is proud to introduce ArtSpeak, a summer installation curated by ArtMuse founder Natasha Schlesinger – Art Expert in Residence. ArtSpeak, stems uniquely from a prominent part of the hotel's collection, "You are My Own" by Jenny Holzer. Natasha has curated eleven pieces for the in-house exhibit, exemplifying the dynamically poetic theme of modern communications.

The works of the selected artists are displayed throughout The Surrey, vibrantly adding appreciation and energy to its public spaces. One of the event's highlights is the original artwork by Peter Gerakaris, taking seasonal residence in the hotel's Private Roof Garden, open exclusively to guests and Patrons of The Surrey for the duration of ArtSpeak, displayed from May 4 – August 31, 2016. This summer guests are invited to immerse themselves in these pieces and may take advantage of the Private Roof Garden – offering a perfect backdrop to a chilled glass of rosé.