Wednesday 31st of May 2017 02:23:59 PM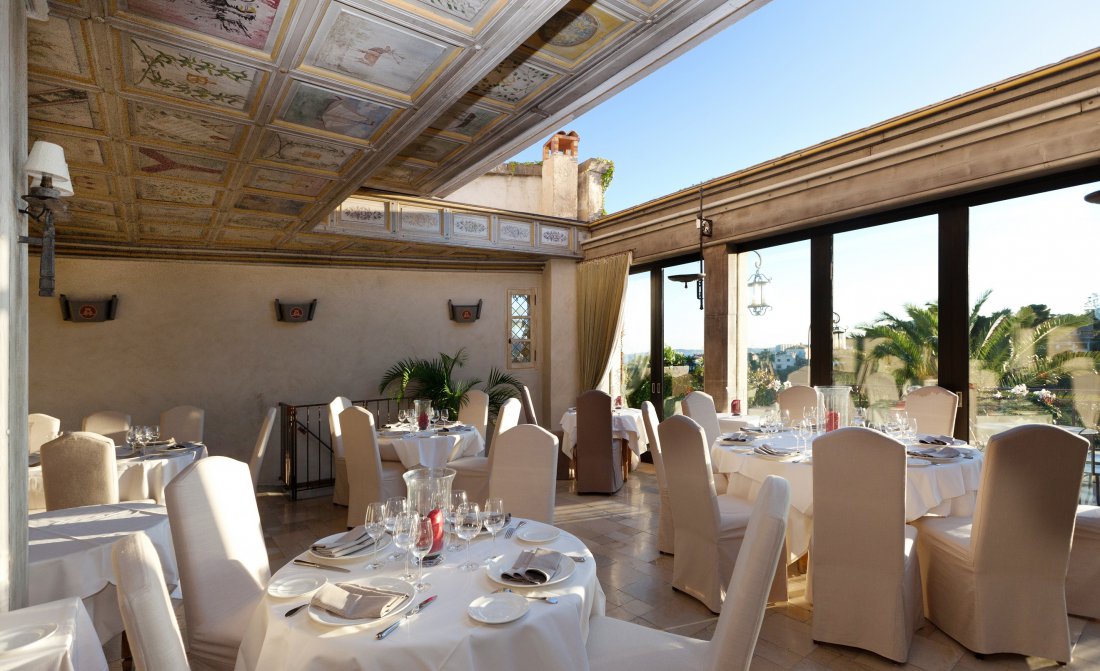 Château Le Cagnard's, a luxury boutique hotel in Côte d'Azur, Gastronomic restaurant is open now 7/7 days for your romantic dinners and for lunch on Saturday and Sunday.

Château Le Cagnard's restaurant is an absolutely magical place. The main dining room is renowned for its sliding ceiling that opens up to reveal the blue sky, extending the beautiful terrace and its sublime view of the Mediterranean Sea and the surrounding hills.

The restaurants offers a sophisticated cuisine by the Chef Stéphane Laurin, which is accompanied by a brilliantly selected wine list.

There is simply no reason to resist the invitation to experience such an unforgettable moment between the sea and the sky !

Resrevation is recommended.