Tuesday 27th of March 2018 08:35:07 AM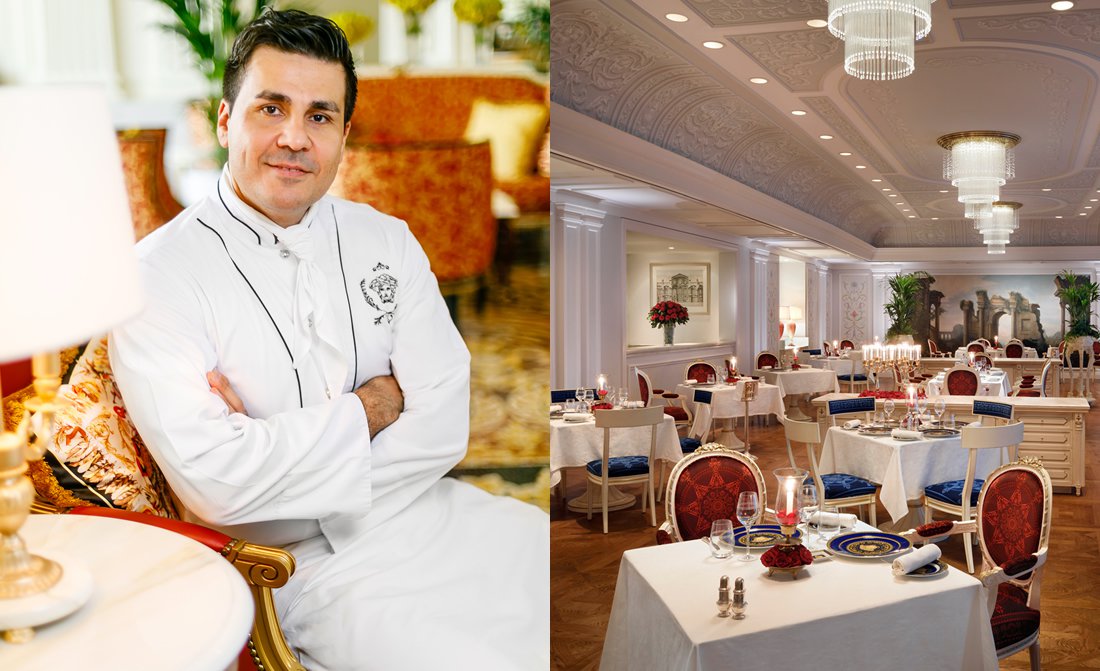 Today, we are more than happy to interview Chef Mansour Memarian, Director of Culinary and Food & Beverage at Palazzo Versace Dubai, a member of Preferred Hotels & Resorts. He told us about his impressive career as a Chef and how he had joined this luxury hotel. And if you want to know what the main 3 things to become a successful Chef are according to Mansour, continue reading the interview below.

Mansour, can you briefly tell us about your career as a Chef?
I have almost 22 years of experience in the food and beverage sector, and as Chef I have had stints at some of the world's best restaurants. I have held executive positions at many luxury brands including the Shangri-La Hotel, Qaryat Al Beri, Abu Dhabi, as well as the award-winning Chedi Andermatt in Switzerland. Before this, I was the Chef de Cuisine at the Burj Al Arab's signature restaurant, Al Mahara.

I earned my first Michelin star in 2006, at Jagdhof Glashütte in Germany, in just eight months as Head Chef. After this successful story, I moved to Innsbruck, Austria, to open Pavillon restaurant and shortly I added the second Michelin star to my culinary career.

In 2008, I was named the "Best International Chef" in Austria and my cookbook "Gourmet Raffinessen" was voted Best Cookbook in the same country.

I joined Palazzo Versace Dubai in July 2017 and I oversee the culinary and food and beverage operations.

How come you joined the stunning Palazzo Versace?
Palazzo Versace Dubai is a unique property, and I love working on exciting projects like this. I dreamed of being part of this fantastic team and I always knew I'll work here someday.

What is your signature dish?
My signature dish is maine lobster with sesame cracker in madras curry dressing and granny smith emulsion.

Could you tell us your top tips on how to become a successful Chef?
There are a few ingredients needed to create a successful story in this industry, and these are dedication, sacrifice and passion. The talent can always be developed and constantly improved. However, nothing can be achieved without dedicating time to learn.

What is your favourite world cuisine?
I love food. Every cuisine is a treasure for me.

To find out more about dining options at Palazzo Versace Dubai, click here.