Tuesday 26th of April 2022 01:13:13 PM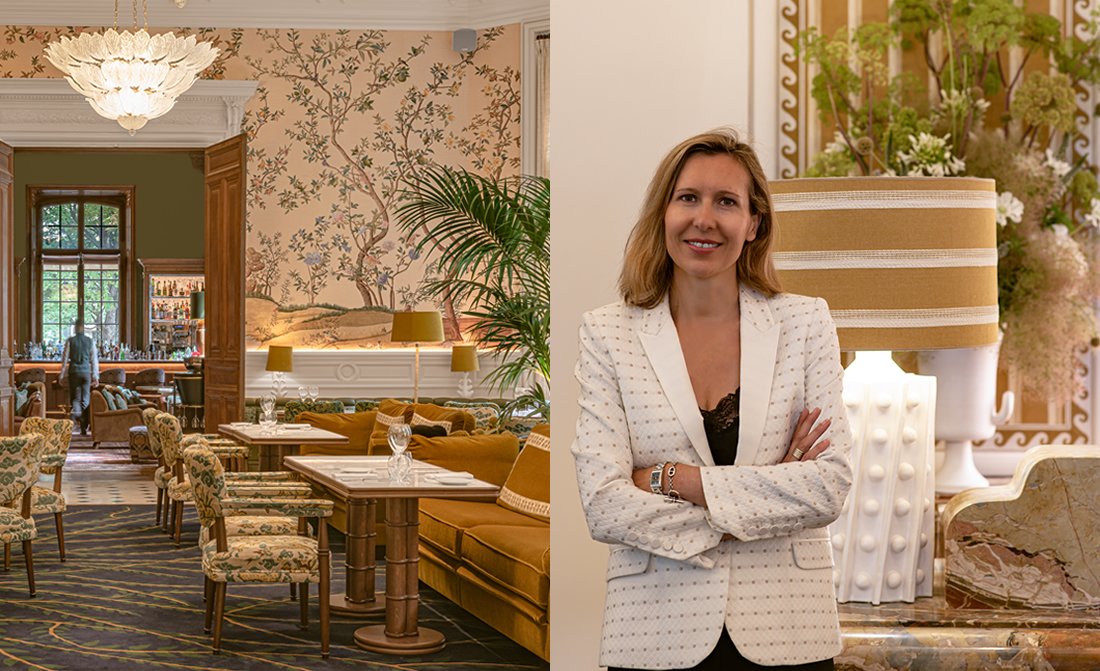 Today we are very glad to be talking about Paris and its hottest boutique hotel at the moment - Saint James Paris, which has recently undergone a complete renovation. Meet Laure Pertusier, who is the General Manager of the hotel, that has been here for more than 25 years.

Laure, tell us about your career with the Saint James Paris?

I arrived at the Saint James Paris as a Director of Sales for the group in 1996 and have been running the property since 2015. The adventure has been so fascinating that these 25+ years went by like a dream!


The hotel has just been totally redesigned. Tell us more about it and what the hotel's guests can expect there now? ​

After redoing our sister property the Relais Christine a few years ago, we have fully reimagined the Saint James Paris with our owners, a French family, and the designer Laura Gonzalez. We wanted to create a true symbol of the Parisian art de vivre, a timeless and elegant chateau with a strong focus on nature, considering we are surrounded by Paris' largest hotel garden.

Here, guests are welcomed like friends in an elegant - and somewhat impressive! - country home, with a peaceful and romantic atmosphere. All is new except for the historical architectural features and famous library of course, from the 50 rooms and suites, the Michelin-starred restaurant Bellefeuille, where with our Chef Julien Dumas we have created an organic estate to grow our vegetables, the Guerlain spa and large swimming pool, the gazebo in the garden.


What is your definition of a perfect luxury boutique hotel?

​A hotel with a story, that gives you a sense of place, where service is at its best, authentic and genuinely caring.


Let's talk about Paris. Do you have a favourite arrondissement? ​

The 16th of course, it is the most elegant and one where chic Parisians shop and dine, with much more space and plenty of museums!


Where do you like to eat?

​I am passionate about trying new concepts, from trendy, mainstream places to the most confidential, cutting-edge restaurants. I very much enjoy the discovery and the food, but it is also very useful to gain the knowledge needed to provide our clients with truly accurate options.


If Paris had a scent, what would it be?

​Paris' scent is an intricate mix in constant change, but here during spring, Paris' scent is that of a private garden. Just like we hear the birds singing in our park amidst the city, we can smell the garden, to the point that we developped our own fragance to reflect it inside, we've called it "Jardin Privé".

-----

For any bookings for the Saint James Paris, please send us an enquiry.

For more information about this stunning property, please visit here.