Wednesday 18th of December 2019 12:03:50 PM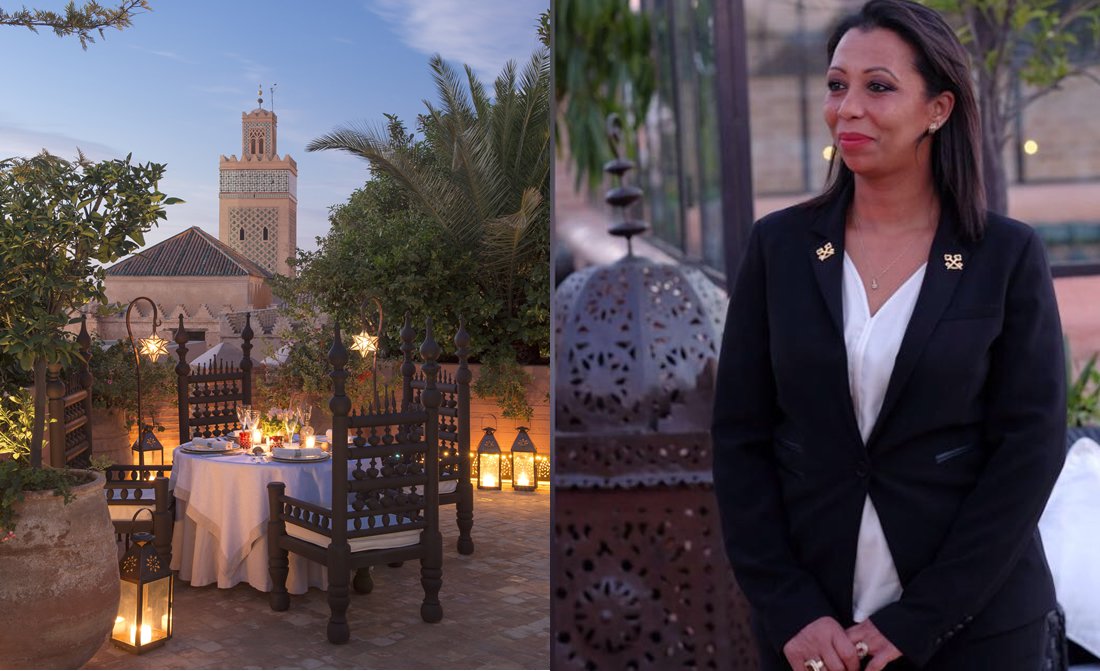 We are more than happy to present Saida Loutou, who is the Concierge of La Sultana Marrakech (part of Small Luxury Hotels of the World) in one of Morocco's most beautiful cities - Marrakech, - also, sometimes called as the Red City. In this interview Saida tells us what a typical work day for her looks like, shares her opinion about the most challenging things being a concierge at a luxury hotel and gives us some tips on how to spend a perfect day in Marrakech.


How long you've been with La Sultana Marrakech and what brought you here?

I have been working for La Sultana Marrakech for more than 15 years.

What brought me to La Sultana is the opportunity welcome guests every day and make them experience my country and my city.

What a typical workday looks like for you.

After a quick briefing with the team, morning is the best time to catch up with our guests to understand their objectives and settle their program for the day or the week accordingly.

Then every day is different, with specific requests or desires. As a concierge we try to personalize guest's experiences which give us a personal satisfaction.

What's the best and most challenging thing about being a concierge?

The most challenging is to be able to open all the doors for the customers, to realize their crazy demands, to create an emotional feeling that helps to make a memorable experience, to contribute to the success of their trip to Morocco.

What are some of the most common requests you hear from your guests?

Most of the time, guests staying at La Sultana want to learn about its history and cultural details of the Medina. Being in the heart of the old city, a UNESCO World Heritage site, La Sultana Marrakech occupies an old building, transformed into a luxury hotel while preserving an authentic architecture, incorporating ten centuries of history from the Almohad, Saadian and Alaouite dynasties.

How do you ensure you know everything what's happening in Marrakech?

That's an on-going task actually. We have created reliable networks and we are in contact every day with official guides, restaurant managers and activity providers. We keep an eye open for everything and it is always necessary to visit and test the new places to better advise.

We are also part of a network gathering Golden Key Concierges of Morocco.

What would be your perfect day in Marrakech?

A perfect day would be a mix of cultural discovery of the city (Bahia Palace, El Badi & souk) with cultural experiences you would only find locally like learning how to cook a Tagine or to try a real Moroccan Hammam at least once in your life.

Guests also have to enjoy the panoramic terrace during their stay, so I encourage them to come back any time during the day for a lunch at La Table du Souk or in the evening to try our weekly Jemaa El Fna night at the Odette Bar.

-----

For booking your stay at La Sultana Marrakech, please call us on +44 20 7148 1778 or send us an enquiry.

For more information about this luxury boutique hotel in Marrakech, please visit here.