Friday 26th of February 2016 08:38:10 AM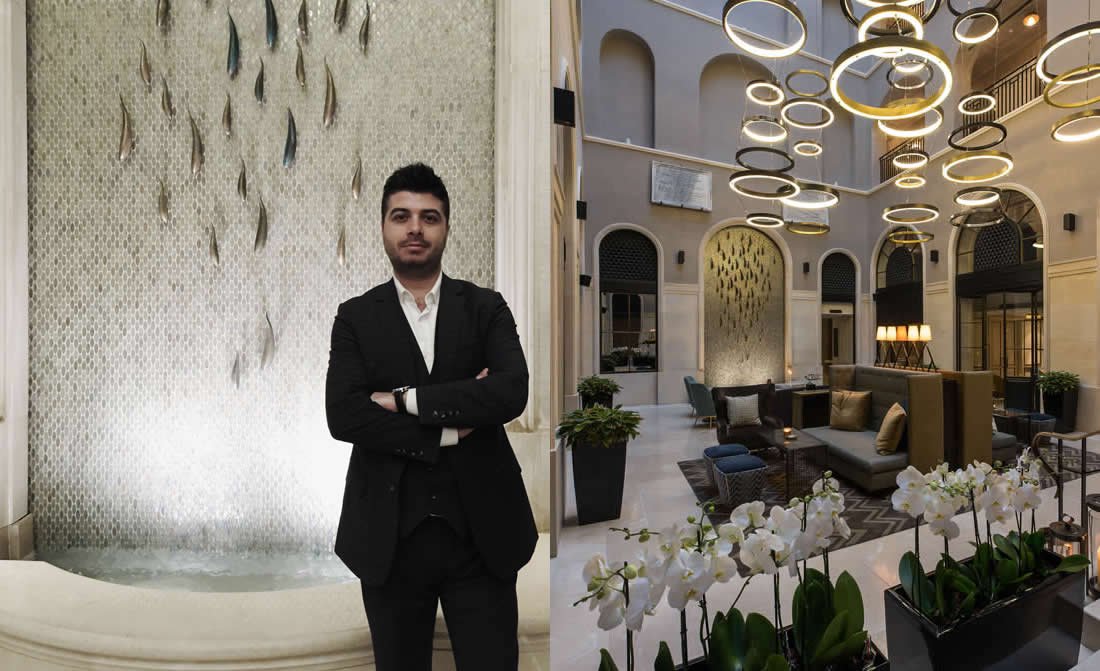 Tumer Soysert works as Sales & Marketing Manager at 10 Karaköy, A Morgans Original Hotel in Istanbul.

How would you describe the style of your hotel?
10 Karaköy, A Morgans Original showcases the fascinating charm of the past as it embraces modern, sophisticated style. Located in one of the most vibrant and burgeoning districts in the heart of Istanbul, this luxury boutique hotel redefines chic elegance with its distinct design and unequaled service excellence. The hotel is a historic property, built in neo-classical style, which was reimagined and transformed for a November 2014 grand opening in collaboration with award-winning architect Sinan Kafadar. 10 Karaköy adds a fresh, stylish vibe to the dynamic energy of Karaköy.

Can you tell us more about Karaköy neighborhood?
Karaköy was once home to Armenian, Greek, Georgian, Italian and Russian minorities in Istanbul. More importantly, it was a prominent Ottoman economic center, where European and Turkish banks first established headquarters in the 1800s. In addition to finance, commercial networks also ran through the harbor. Today, trade shops and fish mongers sit cheek-by-jowl with galleries, cafes and historical sights. Karaköy is Istanbul's most recent up-and-coming neighbourhood and has the coolest back streets. With its new look, Karaköy houses many stylish cafes, delightful restaurants, clubs and numerous art galleries.

What cultural experiences can your hotel organize to its guests?
We offer "walk & explore" tours to our guests. Take a half-day walking tour of Karaköy and Galata, and get to know the city's iconic sites and places. The three-hour private tour takes the back streets, where you can admire Galata Tower, Galata Mawlavi House, Asmali Mescit and Tünel Distict. You also explore local markets, and pop into gourmet shops to sample local delicacies like Baklava.

What is your favourite place for the best Turkish baklava in the city?
A two minute walk from 10 Karaköy, you can taste the best baklava near the Harbour "Karaköy Güllüoglu". This old and famous confectionery is always crowded since it is the best in Istanbul.

Can you recommend a peaceful green place in Istanbul where people can take a break from the hustle and bustle of the big city?
Prince Islands, Lifepark Istanbul, Belgrade Forest , Gezi Park in Taksim, Yeniköy and Cengelköy districts; just to name a few.


To find out more about 10 Karaköy, A Morgans Original Hotel in Istanbul, please visit here.