Monday 22nd of August 2016 07:29:24 AM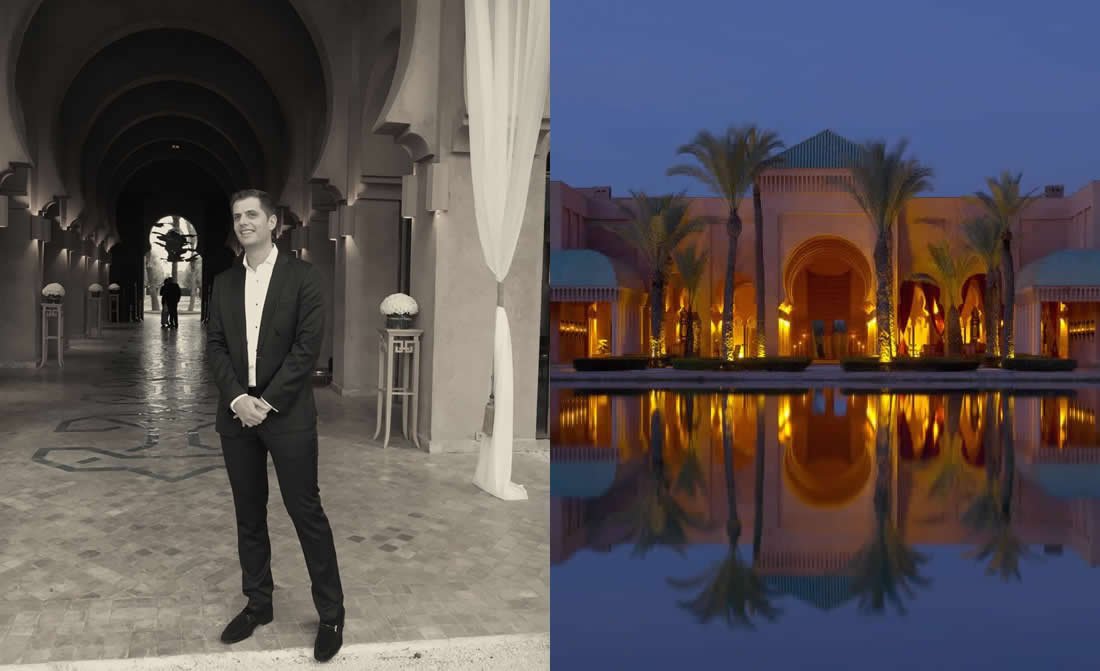 Nicolas Ilickovic is the General Manager at Amanjena, a luxury hotel in Marrakech, Morocco.

Nicolas, please tell us a little bit how you joined Aman resorts?

I started my hospitality career in Sydney Australia with Ritz Carlton, but later decided to leave Australia, which led me to Aman at Amanjena, Morocco in 2007.

Aman was due to open a resort in Montenegro in 2009 and my father being of Montenegrin origins, helped me know about Aman. I was one of the first employees in the company to be employed with Montenegrin origins.

Can you describe the style of the resort?

Think of the perfect holiday getaway and you'll immerse yourself in the resort theme, peaceful, beautiful with all the comforts you would expect in an Aman resort.

What is your favourite dish from Amanjena kitchen?

We have several dining options at Amanjena, but for me the favorite dish is the black cod dish with miso sauce in our Japanese restaurant.

What is a "must try" activity for those guests who are looking for something truly exceptional?

For me the "must try" is the Berber village experience at the foot of the Atlas Mountains. You will experience something very unique with the local food that is prepared in a tradition mud house.

Can you describe Marrakech in three words?

Authenticity, culture, food.

-----

If you wish to book your stay at Amanjena, please call us on +44 20 7148 1778 or send us an enquiry.

For more information about Amanjena, please visit here.