Friday 27th of May 2016 08:06:02 AM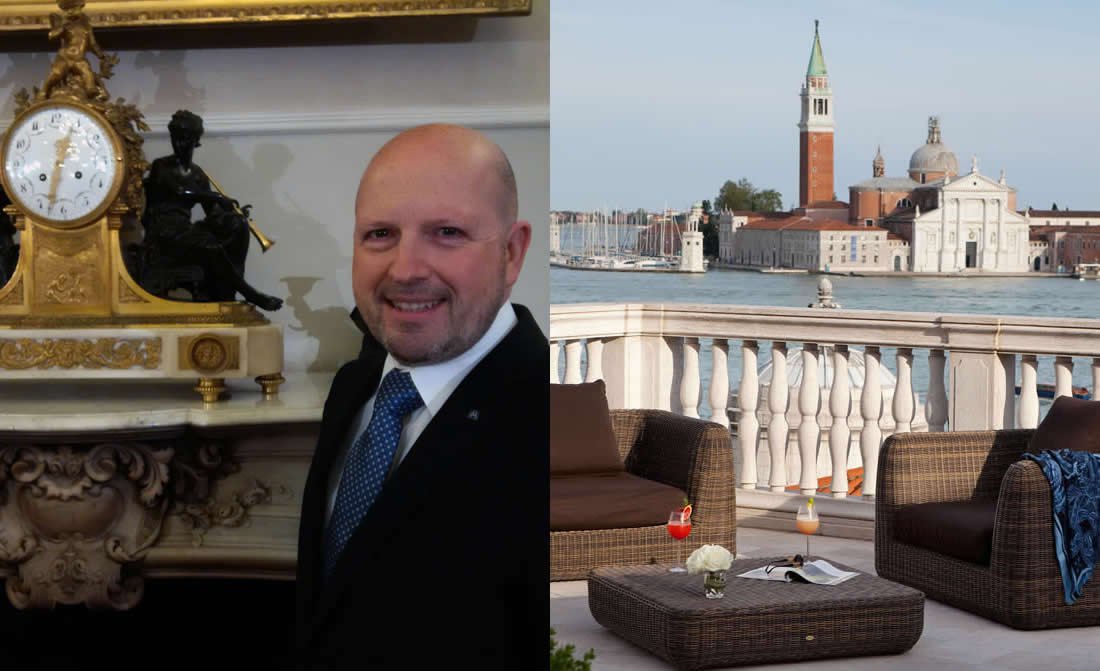 Gianmatteo Zampieri is the Hotel Manager at Baglioni Hotel Luna, a luxury boutique hotel in Venice.

What is the best way for guests to arrive in style to your hotel?
A private landing stage allows guests to arrive in style straight to the hotel's elegant entrance by gondolas or water taxi.

Can you describe the atmosphere of Baglioni Hotel Luna?
Baglioni Hotel Luna dates back to the 12th century and it is recorded as having given shelter to the Knights Templar in 1118. Housed in a beautiful and aristocratic building, the hotel provides guests with a warm and intimate atmosphere, with unrivalled views of the lagoon. Enchanting frescoes, antique furniture and imposing crystal chandeliers adorn the foyer and the public rooms. Antiques, damasked fabrics and brocades make rooms the most sophisticated environment.

Can you give an example of an authentic experience the hotel can organize for guests?
Our guests can exclusively enjoy a historical tour discovering the most romantic city in the world and the Doge's life with a visit the Doge's Palace and some sections usually closed to the general public and a special dinner in a private Palace still belonging to an important aristocratic Italian Family.

Do you have any favourite hidden-away sights, galleries, restaurants or shops in Venice?
Cannareggio is a part of Venice out of classical touristic routes, where it is possible to experience a beautiful taste of local life like shopkeepers rearranging the vegetables along the sidewalks. At Cannarreggio you can visit the stunning church of Santa Maria dei Miracoli, wandering through the historic Jewish Ghetto and along the Fondamenta della Misericordia and Madonna dell Orto, a perfect spot for an evening meal.

When is the nicest time of the year to visit Venice?
During Carnival the city is at its best, but walking around Venice in spring, with a mild climate and no crowds, is an unforgettable experience. If you like the autumnal melancholy-but-really- suggestive atmospheres, you cannot miss Venice in November with its typical fog.