Monday 29th of August 2016 10:33:58 AM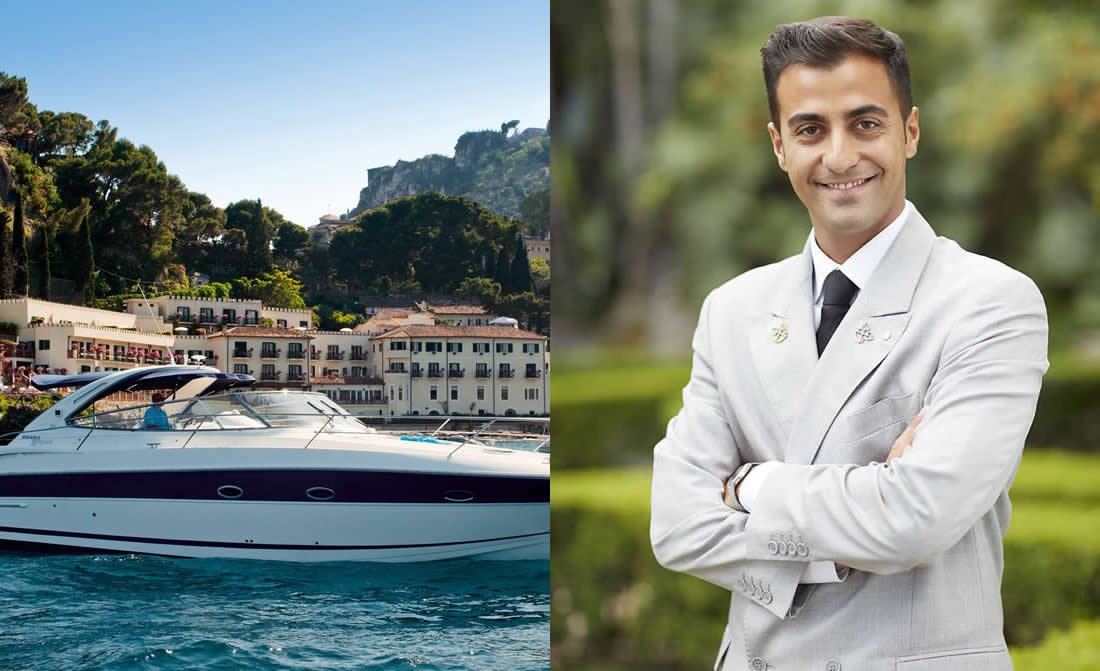 Martin Mannino is the Head Concierge at Belmond Villa Sant'Andrea in Taormina, Sicily.

Martin, what is exceptional about the location of Belmond Villa Sant'Andrea?
The best feature of the hotel to me is the amazing private beach overlooking the crystal clear sea of the Mazzarò bay, from where you can see the sun rising from the sea, as well as the tropical garden surrounding the property which is quite unique to be present in a Sicilian hotel over the sea.

What is the most in-demand activity that your guests ask for?
The most requested tour, and a favourite of Belmond Villa Sant'Andrea, is the private boat tour of the bay and of the surroundings (Mazzarò Bay, Isola Bella and Grotta Azzurra). Also, one of the very hot destinations for our boat trips, is the Aeolian archipelago, seven tiny islands just north of Sicily astonishingly beautiful and remarkably varied, that are a UNESCO World Heritage Site and a must for any visitor to Sicily.

What was the most difficult request from your guests and how did you cope with it?
A few years ago, one of our guest, a very famous football player, left the hotel for the Aeolian Islands but he forgot a piece of luggage here. Since it was a weekend, I couldn't send it with the postal service. Suddenly, I remembered that one of our clients was about to take a helicopter for a trip to Panarea and we managed to send the suitcase to the guest very quickly.

Can you recommend the best place in Taormina for an authentic Italian pizza?
Villa Zuccaro: at the very heart of the historical city centre of Taormina, overlooking the Duomo square, this restaurant is an ancient villa of the XVII century within an amazing garden. To me, they serve the best pizza in Taormina with a variety of 35 types and flavours.

What is the top skill a good luxury hotel concierge must have?
In my opinion, a good Concierge has to know a lot about the territory and needs to have good connections with the locals in order to get to the most interesting and secret places to visit. Also, with clients, you need to always have a problem solving approach and empathy towards people in order to understand at best what they expect. Finally, a good Concierge should have discretion, integrity and a strong memory!