Monday 18th of June 2018 09:07:28 AM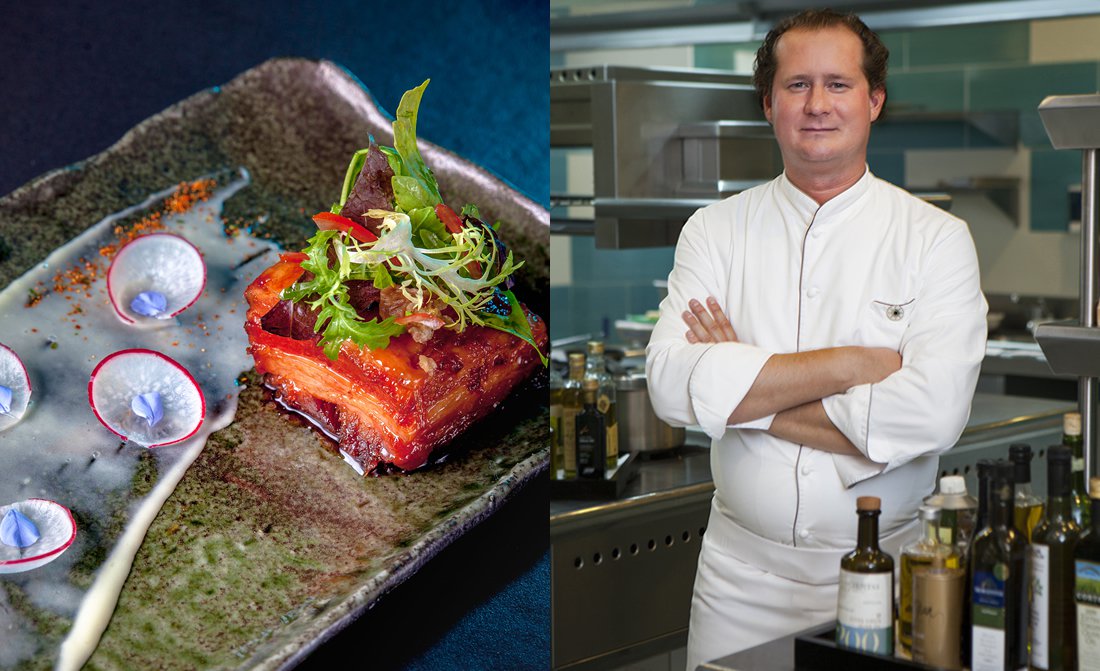 Meet Gianluca Re Fraschini, the Executive Chef at Eden Roc at Cap Cana, a luxury boutique resort in the Dominican Republic. Gianluca has already been 5 years with the hotel, and he tells us what he loves most about his job, how the Dominican Republic inspires his way of cooking and how his dishes keep the high standads of Relais & Châteaux.

Gianluca, please tell us about the moment you realized you wanted to become a Chef?
I realized becoming a Chef was a vocation during my first trip to France. Since my younger days, I've always been interested and tempted by the French Gastronomy and its art de vivre as ultimate gastronomic reference. Learning French cuisine basics was a personal prerequisite and a deep desire – a consecration. The richness and diversity of flavours offered and the incredible yesteryear techniques transmitted to sublimate the products are definitely part of animmaterial heritage I've always wanted to be part of.

How long have you been working with Eden Roc at Cap Cana and what do you love most about your work here?
I've been working at Eden Roc at Cap Cana for 5 years and I think the diversity of our 3 main restaurants is definitely an exciting dimension. If the Mediterraneo Restaurant showcases a fine and innovative Mediterranean cuisine from Greece, Italy, France and Spain, blending regional produce and artisanal specialties from Europe, La Palapa highlights sea food and fresh local ingredients in a fusion between Mediterranean favorites and traditional Caribbean cuisine and the Blue Grill + Bar is inspired by the art of Robatayaki and Nikkeitechniques… The creation has no limit at Eden Roc at Cap Cana.

The resort is a member of the prestigious Relais & Châteaux association that focuses a lot on high quality cooking. How do you make sure your dishes keep up with the high standards?
The most important in reassuring our dishes keep up with the high standards of Relais & Châteaux is to be very careful and attentive in choosing the suppliers and artisans that fit our following criterias. The quality is obviously an imperative, but not only, we also pay attention to the type of production and the respect of the environment and the biodiversity. As a Relais & Châteaux Chef, and also following my personal convictions, at Eden Roc at Cap Cana we are deeply involved in guaranteeing a high quality cooking in order to deliver our guests a memorable and qualitative dining experience.

Does traditional Dominican Republic cuisine inspire your way of cooking? If so, then how?
The Dominican Republic presents an eclectic culinary tradition, both complex and rich, inspired by a rich history that have left its imprint and giving shape to the Dominican cuisine. Original, and not so-well-known, we invite guests to discover the Dominican culture through the art of fine dining. So yes, definitelythe traditional Dominican Cuisine inspires my way of cooking: new products and new recipes that we love blend to create unexpected composition for our guests.

Can you describe the country in three words?
In 3 words, I would say: warmness, hospitality and diversity, but the list goes on…

To find out more about the Eden Roc at Cap Cana and its dining facilities, click here.