Tuesday 13th of September 2016 07:54:11 AM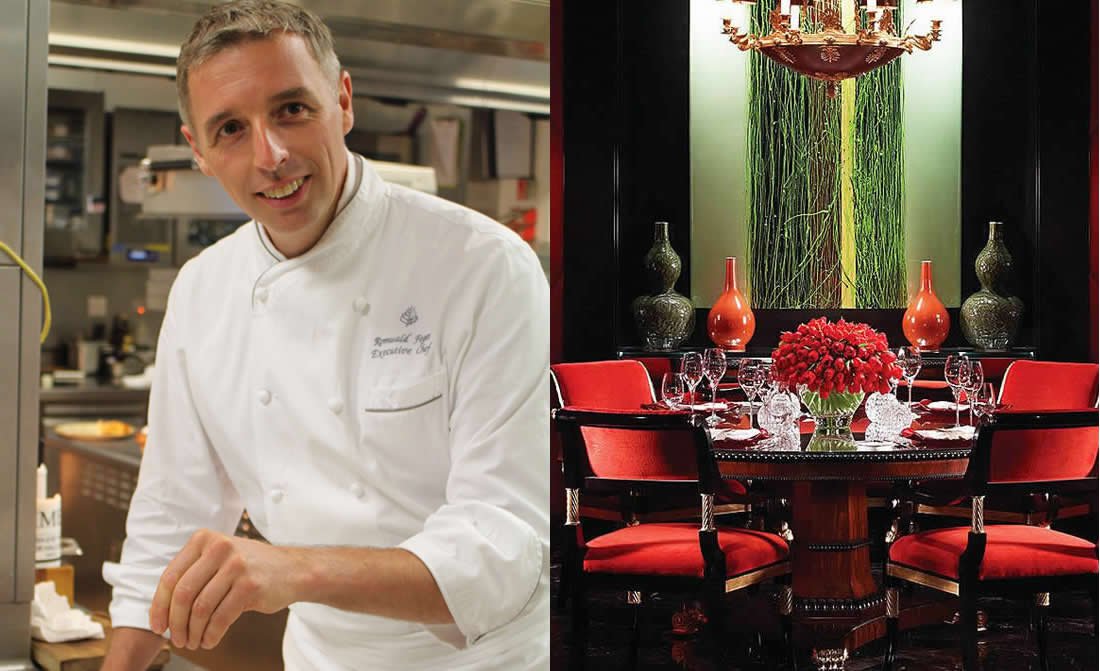 Romuald Feger works as an Executive Chef at Four Seasons Hotel London at Park Lane.

Romuald, what is the main skill a good chef must have?
Patience, determination and humbleness! Not only does it take hours to finish the perfect sauce, but it takes years before you can call yourself a Chef. Even after ten years in the profession, you will have only scratched the surface of what you will learn and achieve in your career. Determination is so important to overcome the long hours, stress and setbacks that you will no doubt encounter along the way; in France we call this '"le feu sacré".

How did you decide to relate your life with cooking as your main profession?
My grandparents were farmers and I spent my childhood helping in the farms in our local town and watching my mother and grandmother turn this fresh produce into delicious meals for the family. My passion for produce certainly stemmed from this and my curiosity in the kitchen, always wanting to see and taste what they were preparing, drove me to become a chef. Even to this day it still amazes me to see what happiness a meal can bring to people, my role is to honour farmers by turning their produce into special meals, bringing happiness to peoples' day!

Can you finish this sentence: "A day in the life of a chef is..."?
"...as arduous and breathtaking as a mountain hike, but so rewarding."

What do you like to eat for dinner when you are at home?
I love wandering down to the Farmers Market in Notting Hill Gate on a Saturday morning and buying fresh seasonal fruits and vegetables. My meals at home always consist of fresh vegetables or salads and finish on a sweet note of fresh fruit!

What and where was the best restaurant that you have ever dined at?
I feel very lucky to have dined at many incredible restaurants, but one place resonates with me to this day. Last June my partner Alexia and I went to Portugal, where we found a local restaurant serving traditional Portuguese food, nothing fancy, just perfectly cooked local food. The owner and his wife were in the kitchen and they made sure we weren't leaving until we'd tried every single dish, including local blood sausage soup which was incredible! The ambience was perfect, and that's what's so important when eating out, seeing the joy a good meal can bring to the table, it really humbles me.