Wednesday 13th of July 2016 05:27:34 PM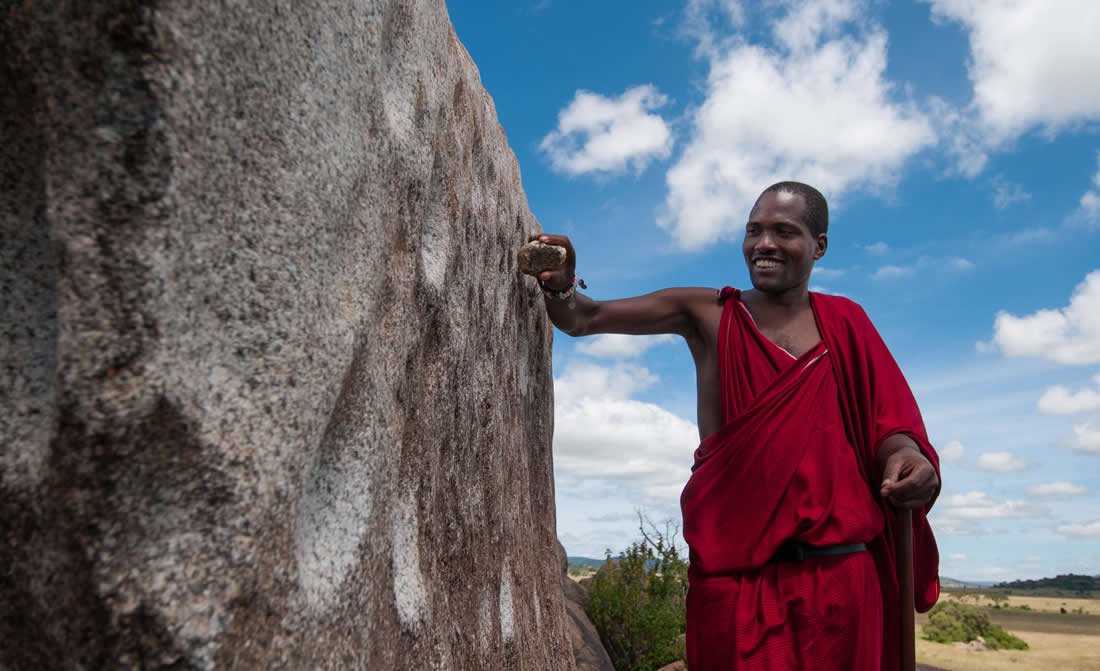 Kinama Marite works as a Discovery Centre Guide at Four Seasons Safari Lodge Serengeti in Tanzania.

Kinama, what is unique about the location of Four Seasons Safari Lodge Serengeti?
The lodge is located in the middle of Serengeti with a big concentration of cat families and herbivorous animals. To avoid these animals being harmed or stressed by local communities living adjacent to the park they're drawn to the watering holes located in the centre of the park this is where the lodge is located. The lodge itself has its own unique Watering hole attracting animals – especially elephants - closer to the property.

Can you tell us a little bit more about your typical working day?
I work in the Discovery Centre and Kijana Klub and my daily responsibilities involve taking care of and passing knowledge to kids about wildlife, pass traditional Maasai skills on plants uses, how to make tooth brushes from the vegetation and other outdoor activities. I also guide in the discovery centre on the wide range of exhibits and describe the lodge efforts in conserving and protecting Serengeti wildlife and ecosystem. I also accompany walking safaris, explaining to guests about traditional Maasai uses of plants.

What is the best way for guests to see the wildlife?
Land Rover safaris! I prefer the uses safari vehicles as the best way for guest to see wildlife because it is easy to fallow the migrating animals and more chances to spot other hiding creatures. The other way is the walking safari, which is completely different from the game drive, where guest experience wilderness areas, animal tracks, insects, plants and nature sounds without any barriers – like from a car. I also recommend having a well trained, local guide to help spot interesting game, while passing on bush skills to guests and making them feel welcomed into the African bush.

What do people love most about your excursions?
Being a Masaai and coming from a traditional Massai village means that I can speak of my experiences and adventures. I also have great knowledge of the Serengeti including its history as well as how the role of Masaai has been adapted over the years. In particular, I love demonstrating my knowledge on our bush walks where I like to explain how the use of wild plants can impact on modern day medicine.

How can your little guests be introduced to the magic of Serengeti' wildlife?
Nothing keeps kids happier than giving them fun and interesting things to explore. On arrival they receive a Serengeti passport to be stamped for all the wildlife they see in the park, this gives them desire to see more animals. They also receive their own Four Seasons Kijana kids club pack. We also run dung safaris and even go out to set remote camera traps and then watch back what animals have walked past.