Monday 4th of April 2016 02:01:36 PM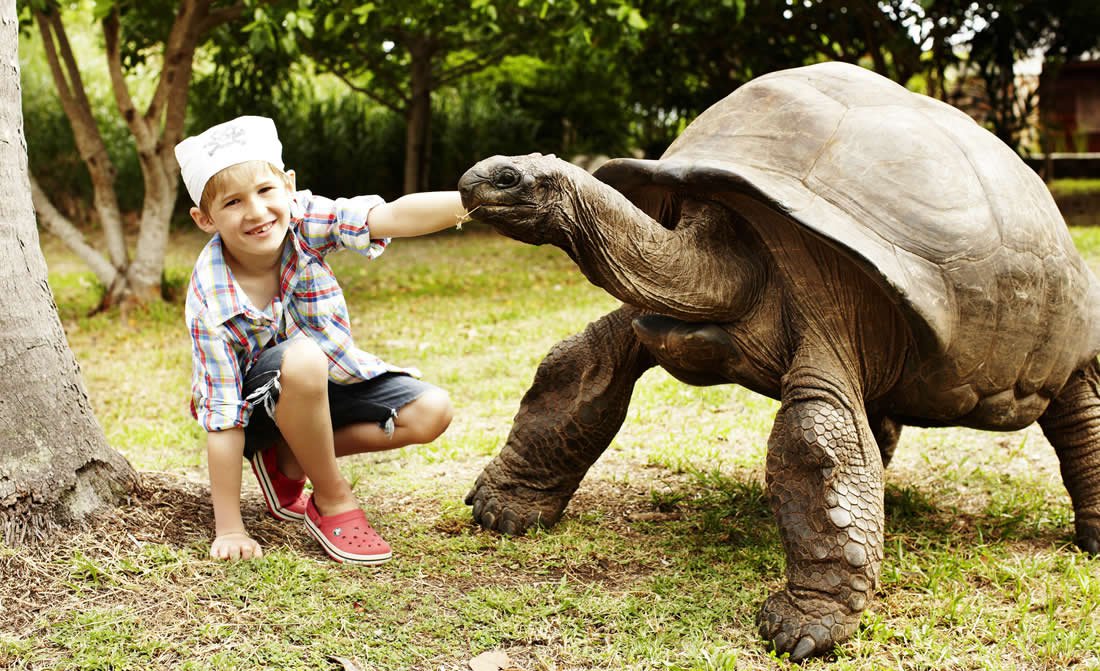 How do you keep your little guests active?
Fregate Island Private is a beautifully safe and engaging playground for children offering close encounters with nature that is both wild and gentle. Giant tortoises are all over the island; tickly millepedes can be draped on wrists like a bracelet to count 750 legs, kids can explore at night to spot a luminous anthropod or watch turtles hatch and make their journey to the sea. They will love the Jurassic Park scenery, with fruit bats gliding through giant palm fronds. There's lots of sports on the water too, from hobie-cats to waterskiing and a reef shelters one shore so there is always a calm sea to swim in. This island was an 18th century pirate hideaway, with hidden coves and riveting stories of buried treasure, inspiring the Fregate Island hunts. Our kids' coordinator has plenty of ideas for things to do for children between ages 3 and 12. Both fun and educational, the Kids Club "Castaway" is where activities take place and all sorts of fun and exciting ventures start, to make the stay on Fregate Island Private as unforgettable as from the parents.

What animals can children see while on the island?
Over 100 bird species (Magpie Robin, Fairy Tern…), free roaming Giant Aldabra Tortoises, reptiles, invertebrates, amphibians, mammals. Kids can take guided nature walks with our conservationists to explore with them the beauty of Flora and Fauna from Fregate Island Private. They explain everything on a very child friendly way.

What cultural activities does the resort offer for children?
In thinking of 'educational activities' we offer the nature walks where the guest learn about the different animals and plants that live on Fregate Island Private. Especially nighttime walks are designed for kids as the conservationist looks with them for everything that crawls and hides in the bushes. Other than that we have the 'Meet the creatures' event, which takes place in the library. It is a vis-à-vis with scorpions, millipedes or baby tortoise which are presented by the resort ecologist. A historical tour of the island is also possible and very popular is a hunt for the treasure of the famous La Buse pirate.

What do kids usually love most from the children menu?
Our Food & Beverage Manager says that the favourite dishes are "Fish Goujons" as well as the "Pizza Creole".

Are there any wellness treatments for children that are offered at the spa?
The spa offers kids massages and facials as well as a Chocolate Body Wrap with flower bath. Kids may create their own treatment products with ingredients they choose and mix together with the help of our Spa experts.