Wednesday 30th of August 2017 03:09:56 PM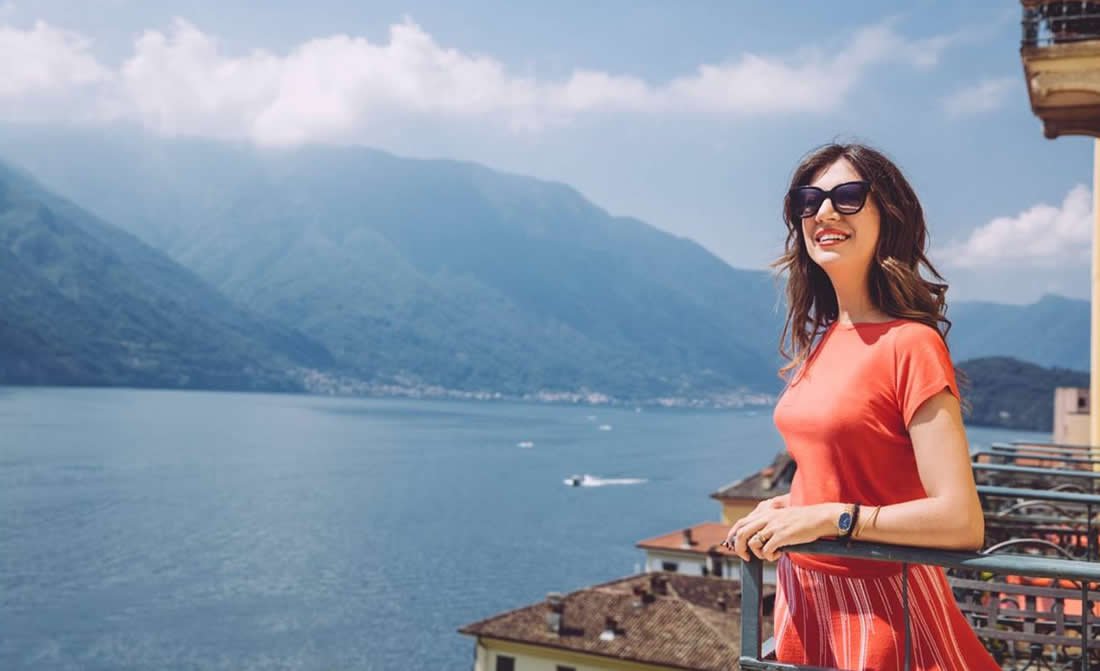 Valentina de Santis is the Owner and CEO of the beautiful Grand Hotel Tremezzo, Lake Como, Italy.

Valentina, can you tell us how you decided to acquire the hotel at Lake Como?
Actually the Grand Hotel Tremezzo has been founded in 1910 by a family from Bellagio, and only later back in 1973 acquired by my grandfather, who fell in love with the charm and beauty of this majestic Palace. Today, following in the footsteps of my grandparents and my parents, as a third generation I am proudly carrying forward the Grand Hotel Tremezzo tradition, celebrating a century of charm and authentic Italian hospitality.
What is exceptional about the destination?
Lake Como is surely one of the most celebrated and beautiful lakes, if not places, in the world. It has long been a magnet of elite international tourism, an obligatory stop on the classic Grand Tour. Today it remains a hugely popular holiday destination, a must-see for travellers past and present, especially for romantic breaks. The attraction lies in the spectacular scenery, the tiny lakeside hamlets that preserve their traditional charm, the fabulous gardens framing sumptuous villas—former summer homes of the Lombardy aristocracy—and the mild climate enhanced by the vision of snow capped peaks reflected in the glass-like surface of the lake. Above all its ability to continually renew itself while remaining unchanged makes it unique and remains its true secret.

Besides Lake Como, what is your other favourite place in Italy?
I am truly in love with my country as the "Bel Paese" offers so many amazing landscapes besides and an incredible cultural heritage. If I must choose, I adore the Amalfi Coast: with its picturesce villages, breathtaking sceneries and amazing views views, it remembers me so much of Lake Como, of course with a more Mediterranean charm!

What does luxury mean to you?
I strongly believe that luxury should not be just measured by expensive goods or exclusive upscale services. I think that we should rather shift its meaning to a more thorough sight. I would then translate real Luxury into something much more personal and intimate, the awareness of the value of quality, attention to details, uniqueness of history, love of culture and authenticity that make up uniqye experiences able to give us real emotions that will last for a lifetime.

Can you tell us how your perfect day at the lake looks like?
Weather permitting, I would suggest to explore the unparalleled charm of Lake Como from the water by renting a boat or riding one of the local 'battellos'. It is such a different and special perspective to enjoy the beauty of my beloved lake!