Monday 18th of July 2016 11:47:28 AM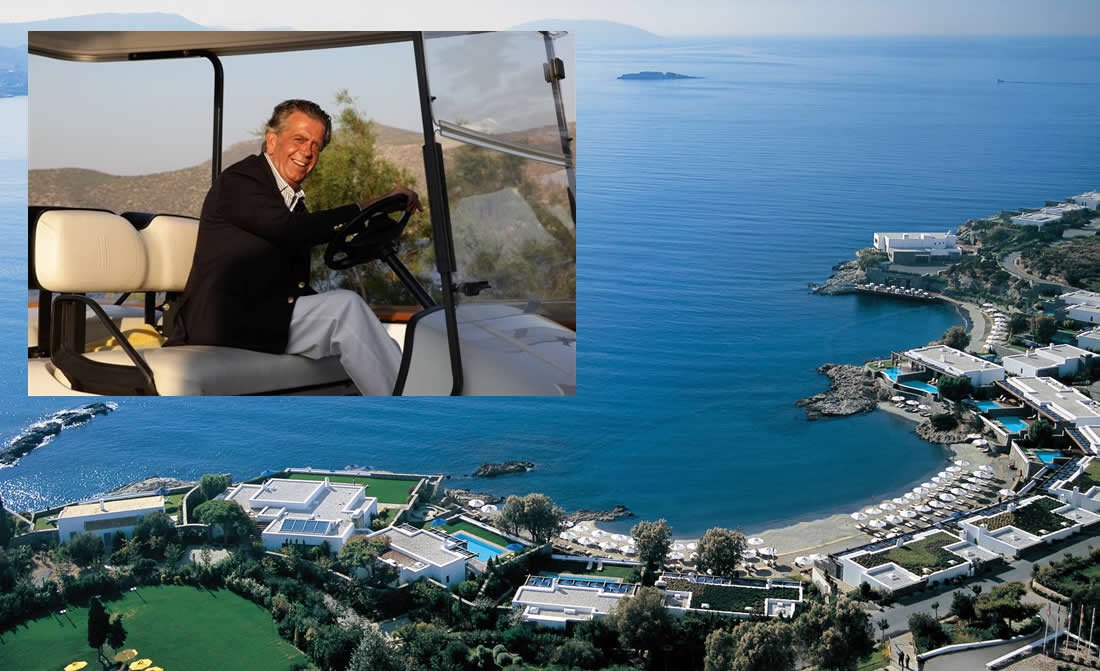 Nikos Tzimas is the General Manager at Grand Resort Lagonissi in Greece.

What kind of clientele does your hotel attract?
As a luxury, five-star resort, Grand Resort Lagonissi attracts high end, prestigious clientele. Our guests have included royals from Europe and the Middle East as well as A-listers, including footballer Cristiano Ronaldo, supermodel Irina Shayk, popstars Jennifer Lopez and Kylie Minogue and actors Leonardo DiCaprio and Mel Gibson. We also attract couples and families who want to experience a luxury property at its finest and the very best of Athens, Greece.

The Royal Villa at your resort has been listed many times as one of the most expensive hotel rooms in the world. Please can you tell us why it is so exceptional?
The Royal Villa embodies the very definition of luxury and elegance at our resort. Along with modern design, contemporary artwork and carefully selected decor, it also boasts a spacious, sweeping living room with fireplace and dining table, two master bedrooms with king size beds, a marble-lined bathroom in each bedroom and a guest bath. There's also a butler's quarter complete with office facilities, a separate bar and an outdoor heated pool. To go further, the villa features a steam bath, private massage area and a fully-equipped gym with a personal trainer on hand and the indoor swimming pool. On the outside, the villa's wooden terrace opens up to stunning views of the Aegean Sea, a garden with a private path leading right to the beach and a private deck. Words really don't do it justice, and you really do have to experience it first-hand, but when you do, you will never want to leave.

The resort has a lot of restaurants. Which one is your favourite?
Our resort features seven of the best restaurants in Athens, offering everything from Mediterranean and Greek cuisine to a range of international specialties, so it really is hard to choose a favourite.

If I'm in the mood for seafood, my favourite restaurant would have to be Ouzeri Aegeon as it has the freshest fish around. For Asian dishes, I always go with the Polynesian Restaurant & Sushi Bar, and for Italian cuisine, the Captain's House is a sure bet. Galazia Akti is a personal favourite of mine as it features some of the finest Cretan gastronomy in the world. Really though, you can't go wrong with any of our restaurants.

How do you incorporate Greek traditions and culture in your spa?
Our spa is unique in that it operates under the Chenot brand, which uses methods based on Chinese philosophy while also incorporating essential oils and natural ingredients that have a long history of use in Greece representing our culture, such as lavender oil, which has been used for its healing properties since ancient times. Our spa also utilises methods like biontology, a concept to restore balance and harmony of mind, body and spirit, in order to provide a holistic approach to wellness.

What is your favourite neighbourhood in Athens?
When it comes to neighbourhoods in Athens, my favourite would have to be Glyfada as it has many nice restaurants, bars, malls that I love to visit. The best thing about it is that it's only about 20 minutes by car from the Resort.