Thursday 10th of November 2016 08:00:08 AM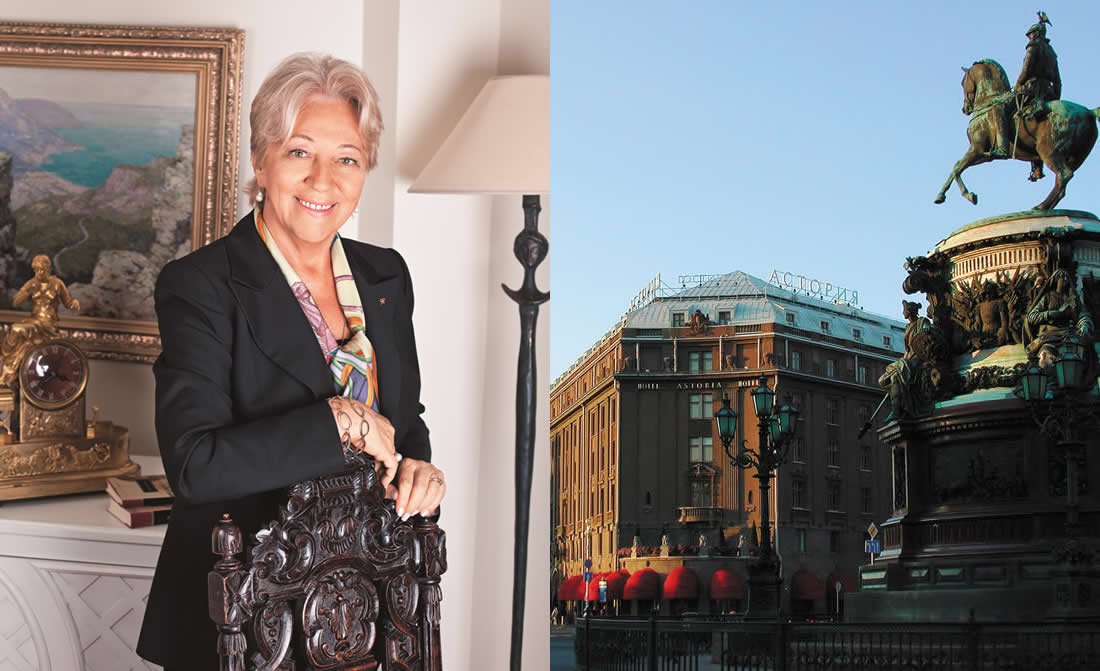 Lidia Leontyeva works as a Guest Relations Manager at Hotel Astoria in St Petersburg, Russia.

Lidia, what is the most common request you receive from your guests?
Most of the time guests would like to know what to do and see in St Petersburg. When people travel, they always search for something special. They want to see 'secret treasures', go to popular, traditional Russian restaurants and experience something unusual.

What is the main skill a guest relations manager must have?
I strongly believe that a guest relations manager must really enjoy working with people. Success in guest relations depends a great deal on a person's ability to make positive connections with guests. It's the little things that make a guest's experience extraordinary: sometimes just a smile goes a long way.

There is a special homely atmosphere at Hotel Astoria, a guest relations manager must make sure guests feel comfortable and taken care of.

Can you tell us a key reason travellers should visit St Petersburg during the festive season?
The Great Russian Nutcracker - the quintessential holiday performance to see! It is one of the most well known ballets to see during winter. Take time to enjoy 'Nutcracker' on one of the snowy nights; you won't be disappointed.

St Petersburg is beautifully decorated during the holiday season. The once Russian capital is at its most beautiful when the snow starts to swirl. Be ready to be seduced by enchanting views of frozen rivers and canals, beautifully lit St Isaac's Cathedral - it is almost magical. Guests usually tell us that they feel they are in a fairy tale.

If you decide to come to St Petersburg in winter you will fully enjoy the fantastic beauty of the city and also have all the advantage of travelling off season: there are no crowds in the museums, there are no queues in front of our palaces, it is not so difficult to get tickets to a famous ballet or opera.

This year a new Christmas bazaar is going to be organised on Bolshaya Konyushennaya street. Famous Russian handmade souvenirs, paintings, drawings, scarves, wooden toys and jewellery can be found there.

Please, describe St Petersburg in 2-3 words.
Cultural treasure.

When you have a day off, how does your perfect day in St Petersburg go?
When I have a day off, I love to spend time with my family and cherish these moments. Sometimes I like the time to experience the interesting places that our guests enjoy: go to Hermitage, drive to Pushkin and Pavlovsk or see one of the premieres at Mariinsky Theatre.