Monday 1st of August 2016 08:04:18 AM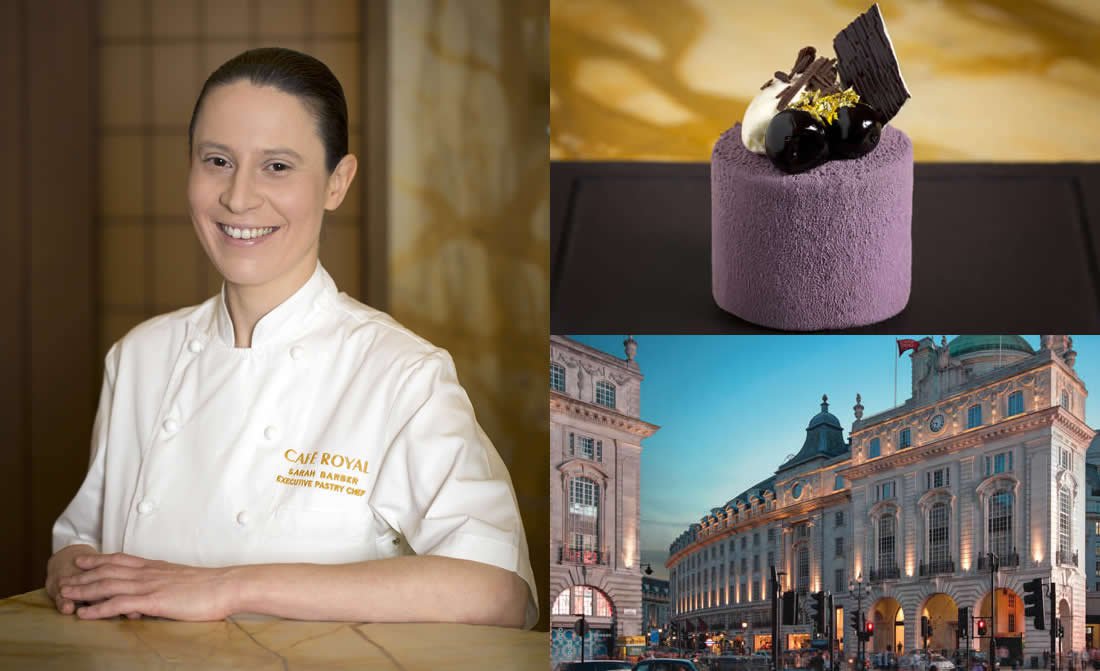 From macarons to sugar work showpieces, petit gateaux to entrements, Sarah Barber, currently the Executive Pastry Chef at Hotel Café Royal in London, is a professional pastry chef whose skills and creativity are demonstrated throughout her impressive portfolio and achievements. Having worked for over 18 years in a wide range of establishments, from five star hotels and two Michelin-starred restaurants to the finest patisserie shops, her contemporary, playful style is underpinned by a wealth of knowledge and experience and is at the cutting edge of pastry today.

Sarah, where did you learn the art of creating new desserts?
I studied Patisserie full time at catering college. The art you learn, to be creative the more you progress through your career, it becomes part of the development process.

Do you have your unique dessert flavour combination?
I always pair flavours that I know go well together, such as raspberry Lychee rose, Chocolate & orange, I take those flavours and create something unique and modern.

Can you share your favourite sources of inspiration?
I follow a lot of work of some of the best pastry chefs globally: Paris, Japan, Asia - all of these places have pastry chefs using unique techniques and flavours.

Where and what was the most delicious dessert you have ever tried?
I've never had the most delicious dessert or the best. I would say I've tried great flavour combinations such as cherry and sesame, or Yuzu and yoghurt.

What is the most in-demand dessert at Hotel Café Royal?
Currently the Wham Bam Pow chocolate box. It's an edible art chocolate box filled with olive oil biscuit, passionfruit, ginger and whipped chocolate ganache.