Friday 24th of June 2016 08:31:59 AM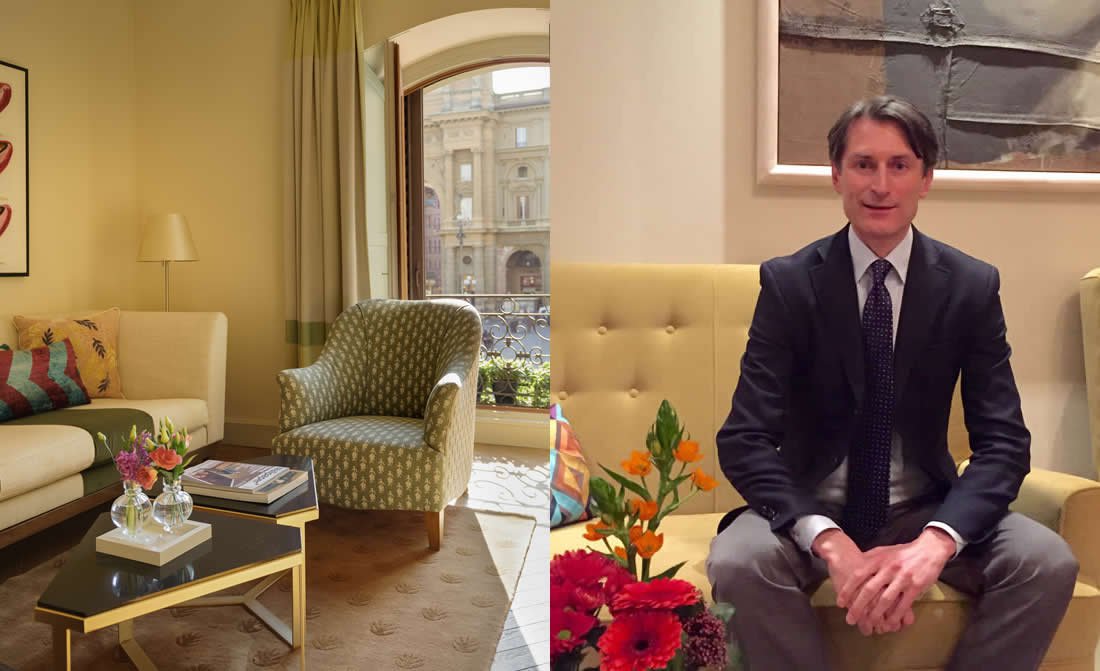 Giancarlo Rizzi is the General Manager at Hotel Savoy in Florence.

Savoy has recently been refurbished. Can you tell us a little about the new design of the suites and the renovation on public areas?
The Hotel Savoy has just completed an exciting renovation project, following the restyling of much of the hotel, managed by Mrs Olga Polizzi, Director of Design at Rocco Forte Hotels. After the refurbishment of our "Repubblica Suite" last year, the property continues with the launch of newly design Tuscan bistro, Irene, and the restyling of all the suites and the lobby. Joyful colours, authentic Italian fabrics, Florentine patterns and motifs, modern furniture and more traditional carved elements, pieces of modernariato italiano have been used to embellish the rooms, capturing the spirit and cultural influences of Florence. Our discerning international guests are welcoming in a cosy and intimate atmosphere, "a home away from home" in the most central location of the city, with a personalised yet friendly service.

What is the philosophy of your recently opened Irene Bar & Restaurant?
Our Florentine bistro is a lively place where hotel guests can meet discerning locals while enjoying authentic flavours and healthy reinventions of Tuscan classic such as the ravioli stuffed with pappa al pomodoro. The dishes created by celebrity Chef Fulvio Pierangelini is entirely inspired by the best local and season produce, as well as by the essence of Irene, mother of Sir Rocco Forte and Olga Polizzi. Irene has a 1950's retro-chic design, a contemporary flair and a friendly service delivered by passionate and smiling team. It is also a great spot for classic cocktails, or even a late night nibble, not to mention our beautiful terrace overlooking the vibrant Piazza della Repubblica.

What is the main skill a good General Manager must have?
In my opinion, listening is one of the most important skills a General Manager should have. I guess a lot of it is about talking to people, employees at different levels in the organization or guests. I believe that everyone has something to offer if you are looking to learn from them.

On your day off, what do you usually do to have a perfect day in Florence?
Though an international city, Florence is incredibly livable. I enjoy spending time with my family on art and cultural visits such as the recently opened "Museo dell'Opera del Duomo", which houses original sculptures, architectural details, liturgical and other items from the Duomo. A unique repository of faith, history and art with masterpieces of Arnolfo, Ghiberti, Donatello, Luca della Robbia, Antonio Pollaiolo, Michelangelo, and more. Indeed, I'm also passionate about Tuscan food and wine.

Can you tell us your favourite Florentine dish or dessert?
If I have to choose one out of many tasting Florentine dishes I would say "Panzanella". It is a "poor" traditional dish, a salad made with small pieces of Tuscan bread (earlier watered and crumbled), tomatoes, onions, cucumber, Tuscan olive oil, vinegar and basil. Simple yet perfect. Buon appetito!