Sunday 3rd of April 2016 07:02:19 AM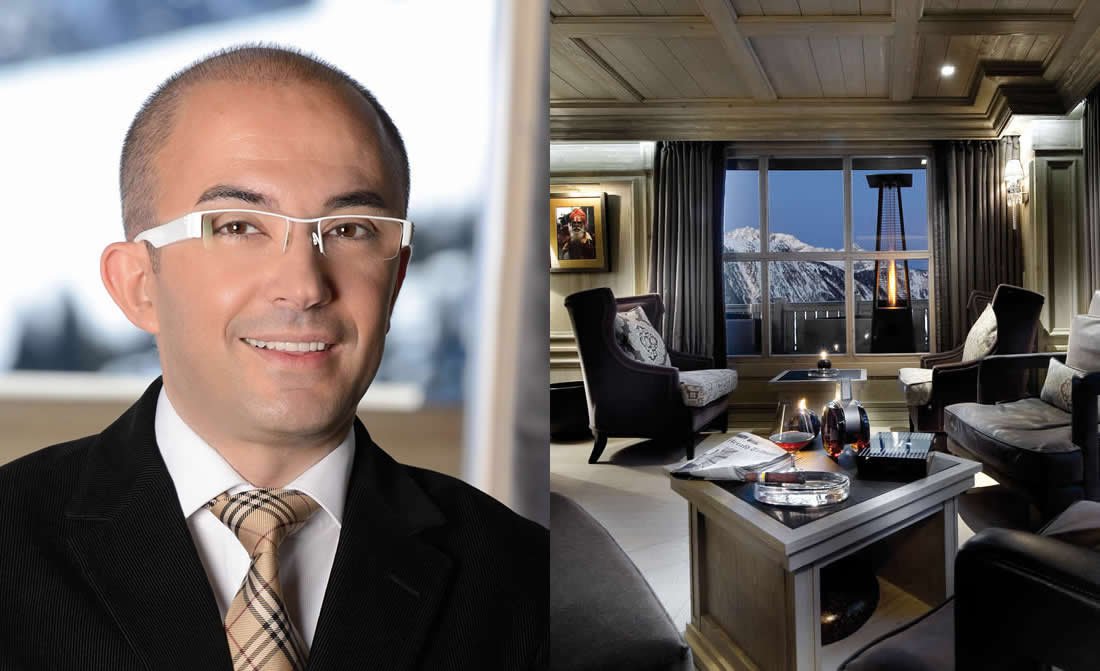 Jérome Revuelta works as a General Manager at Le K2 in Courchevel.

Jérome, how does working at Le K2 inspire you?
Le K2 is a calm and peaceful haven. I feel like each one of our collaborators feels this vibe, and therefore tends to be themselves and smile sincerely to the Client. When you are surrounded by these imposing mountains and the energy of Courchevel, you do not feel the stress of a city or the pressure of the economy. Working at Le K2 is a mix of being simple yet classy, being yourself yet team-oriented, being open minded yet respectful to the rules of a Palace. We are lucky to work with persons who have passion for what they do, and for that I feel like Le K2 is a very good place to evolve in.

What is the main skill a good manager must have?
The winter season is very intense in ski resorts, and it requires everyone to always be attentive. At the end of the season, when everyone has worked very hard and has given the best of themselves, mistakes can occur more easily. For this reason, I feel like the main skill a good manager should have is patience. Being able to listen to the collaborators and be lenient not only towards others but towards ourselves too is important so that everyone gets to work in a good ambiance.

What is your favorite meal / desert at the hotel?
Coming from a food lover, the choice is really hard to make … When you eat at the Black Pyramid, one of the first things you see is the huge and well presented buffet for the dessert.
After you are done eating your main course, you are able to walk around it, choose everything you want to try, and a waiter will be serving you with a personal touch depending on your choice. This, I have to admit, has brightened my day more than once. And it always has its effects on the Clients too! But again, everything at the K2 is worth tasting it, and I would be giving you an entire list of plates if I would start talking about the meals … Ok, let's decide for the "Tajine de la Mer" for the meal and the for the dessert I would go for the "Millefeuille".

What kind of clientele does your hotel attract?
Courchevel is famous for its crazy nightlife and its after-ski bottles of champagne. But it is more than just this. The K2 was made to be a discreet luxury hideout, with clients who like to enjoy their hotel room in a calm and peaceful atmosphere. I would say that our clientele is cosmopolite, respectful and willing to stay unknown during their holidays. At Le K2, you come to escape from every day's problems, and there is no such thing as the notion of time.

Your hotel organizes a lot of events. Can you tell us the most recommended one for this year?
We do have a lot of events going on indeed. On Christmas, Santa Clause came down from a snowy trail on his sled with beautiful dogs dressed like deers, handing out gifts to everyone who was staying at Le K2. On New Year's Eve, we had magical dancers on stilts welcoming everyone outside Le K2 who was coming to see the crazy show of singers and dancers at the Bar. Today, we are having a special kind of event: the Easter egg hunt! All day long we will be having children searching for the amazing chocolate eggs our team of animators hid everywhere. On an everyday basis, we are very happy to have our magician, Jean Sebastien Bajolet, who always knows how to entertain clients whether it is in the restaurants or in their private chalets. We feel like our clients are looking for something different and fun, and we try to provide them with the maximum of things to do.