Tuesday 12th of September 2017 10:02:50 AM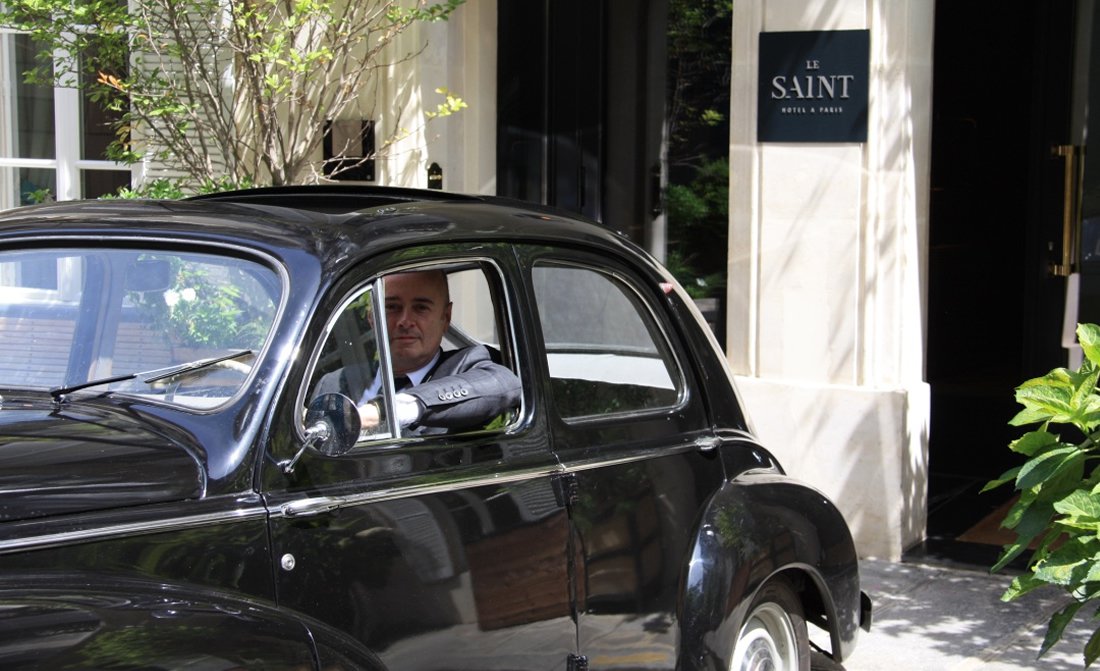 Bertrand Plasmans is the Owner at Le Saint Hotel Paris, a beautiful boutique hotel in the fashionable area of Saint Germain in Paris, France.

Bertrand, can you tell us why you decided to choose Saint Germain as the location for your hotel?
Saint Germain has always been a place where business and arts can go together. The special atmosphere of our street is unique in Paris.

Hotel guests receive a real key during their stay. Why do you think it's important?
We take a special attention to every guest and ask them to leave the key at the desk. It's a way for us to say a word to everyone and pay attention to their needs.

Is there any meal you recommend most from the hotel's restaurant "Kult"?
Our young Chef is passionated by his job and always tries to express a new receipt. I especially appreciate his risotto, sometimes with vegetables and/or gambas (shrimps).

Can you tell us your favourite bar in Saint Germain area?
Saint Germain has changed a lot in the past 10 years, many bars and cafés have been replaced by luxury stores, but one bar is still very local: La Café du Marché on Rue de Buci.

Besides Paris, what is your favourite city for a weekend holiday?
For a short holiday or weekend I like to go to my house in Normandy where I spend the day in the garden to grow vegetables and flowers. For a longer stay I usually go the Alps for climbing and long walks or skiing away from the crowds.