Friday 22nd of January 2016 08:50:10 AM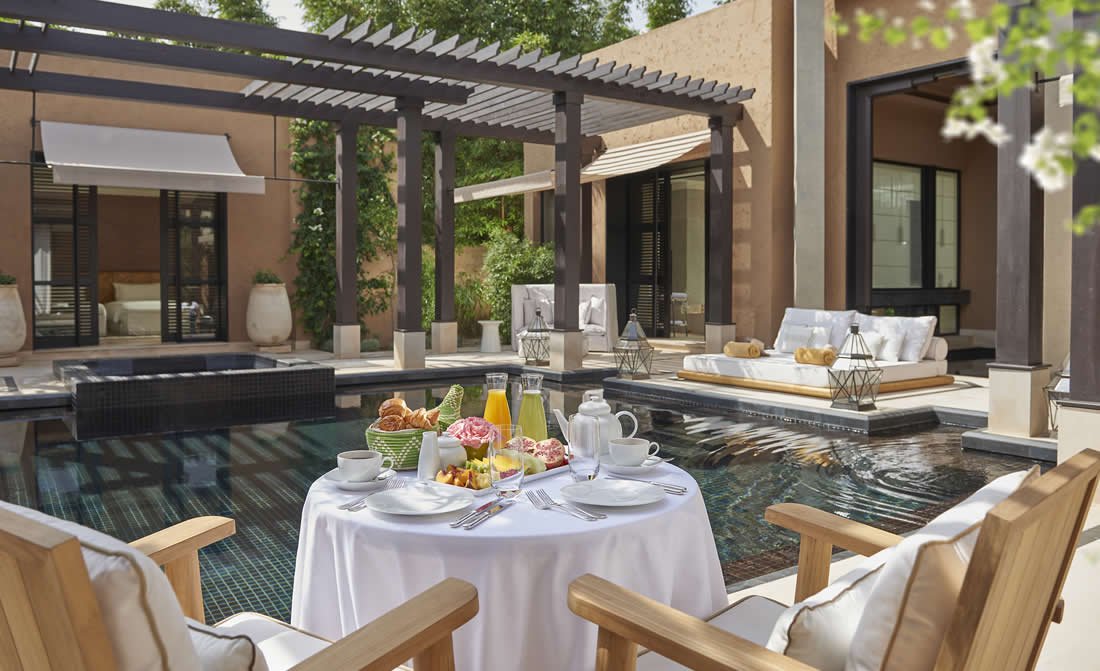 Perla Bou Harb has been working as the Sales Manager for Mandarin Oriental Marrakech since its opening last autumn. She is sharing some of her tips and secrets which will let you know and experience Marrakech better.

Perla, can you tell us the top reason that travellers should choose Mandarin Oriental Marrakesh?
All our suites and villas are spacious and flooded with daylight whilst offering modern interior design, which also provides a strong sense of place by making use of Berber design elements. The smallest category starts with 135 sq. metres and each unit has its own terrace with an outdoor pool. Additionally, the villas include a hot tub and outdoor showers.

Can you tell us a unique experience that your hotel offers its guests that make their visit a memorable one?
The villas offer a unique experience where you will wake up in the morning, open a door from your bedroom and plunge directly into your Jacuzzi before taking an outside shower. All of this lets you enjoy a day full of energy. Then, start your evening in the privacy of your villa with a glass of champagne next to the outside fireplace followed by an animated Moroccan barbecue dinner.

What "Must See" tourist attraction in or around Marrakech would you recommend to guests?
I would strongly recommend a Berber Experience with a trip to the Atlas Mountains and lunch in one of the Berber villages followed by a visit to the Nectarome Garden.

How do you incorporate Moroccan culture and traditions in your cuisine?
Our chef Meryem Cherkaoui offers a Moroccan experience through traditional dishes inspired by village recipes and signature dishes with Moroccan ingredients and a contemporary twist.

Which restaurant do you suggest to guests who want to dine outside the hotel?
For traditional dining I would suggest booking your table at La Maison Arabe, while for a more contemporary dinner go to Bo-Zin.

For more information about Mandarin Oriental, Marrakech, visit here.