Wednesday 28th of November 2018 09:25:47 AM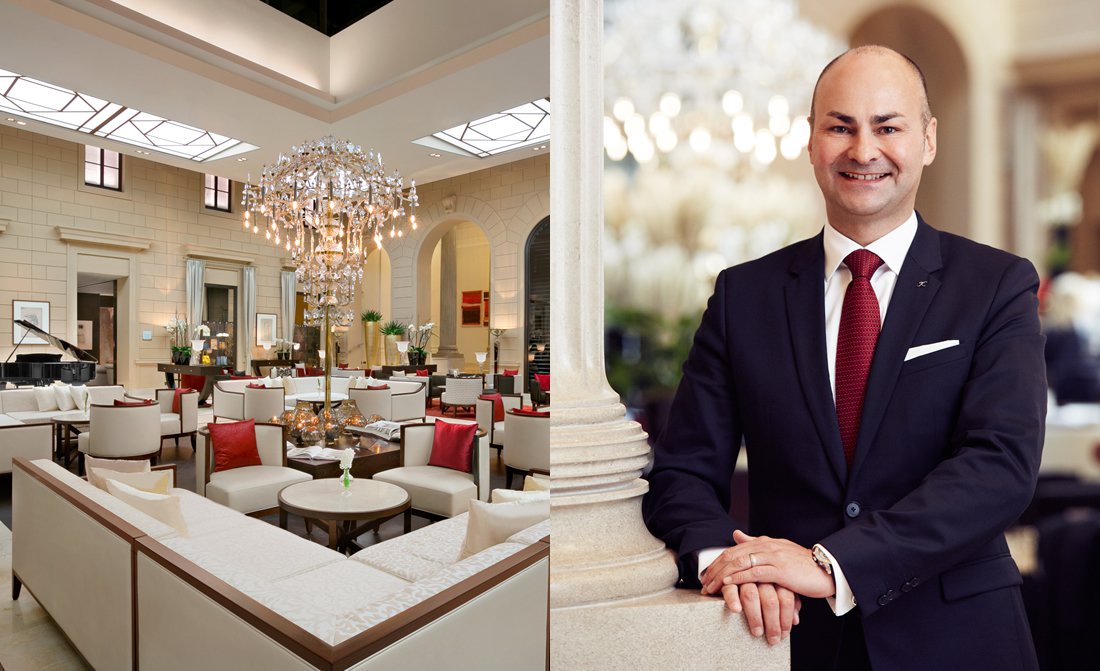 Florian Wille is a newly appointed General Manager at the stunning Palais Hansen Kempinski Vienna. We are happy to interview this luxury hospitality professional who tells us so many interesting facts about his fascinating career and expresses his thoughts on why everyone should visit Vienna, the most livable city in the world.

Florian, you have just joined the Palais Hansen Kempinski Vienna. Please, can you tell us more about your previous career in hospitality industry?
During my studies of economics in Vienna, I started to work in various restaurants and bars in Austria and Switzerland and enjoyed this so much that I decided to switch universities and move to Tourism and Leisure Time management. After completing my degree at the IMC in Krems, I moved to London in 1998, where I started my career in the finance department and became Financial Controller of a 5-star hotel in London by 2001.

Lifelong learning is very important to me, so I continued my studies in Oxford Brookes. After eight years in beautiful London it was time for a change and I moved to Frankfurt for two years. In 2008, I started with Kempinskias Director of Finance in Budapest. As I always wanted to return to the operative side of the hotel, I was extremely happy to be given the opportunity to join the pre-opening team of Kempinski in Manama as EAM. From there I moved as Residence Manager to Doha, followed by placements as General Manager in Amman and Bodrum. And finally, after 20 consecutive years abroad I got the chance to return to my favorite city, Vienna, as General Manager of the beautiful Palais Hansen Kempinski.

What attracts you to working for luxury hotels?
Working in the luxury hotel industry is not just a job, it is a lifestylein itself. We face the daily challenge to surpass the highest expectations of our guests, make the impossible possible, and try to be better every single day.

What is the single best quality your employees can possess?
Curiosity and the passion to accept nothing but the very best.

What gastronomy delights can guests explore at your hotel?
Guests can choose between two restaurants: Die Küche Wien and EDVARD. At Die Küche Wien we serve traditional Austrian delights and EDVARD is our Michelin-starred gourmet restaurant with an Alpine and Mediterranean cuisine. Our Lobby Lounge is the cosy heart of the hotel with the atmosphere of a typical Viennese coffee house, where we serve our world-famous apple strudel. The 26°EAST bar has just been awarded "Austria's Hotel Bar of the Year" in recognition of its creative cocktail concept and the vast variety of high-class spirits.

Please, tell us the main reason why travellers should visit Vienna?
For several years in a row and for many reasons, this city has been ranked the most livable city in the world. The cultural heritage, architecture, classical and modern music offering, in combination with a touch of Zeitgeist and the Viennese charm are award-winning ingredients that will delight and touch every visitor.

For more information about Palais Hansen Kempinski Vienna, please visit here.