Thursday 12th of May 2016 11:30:59 AM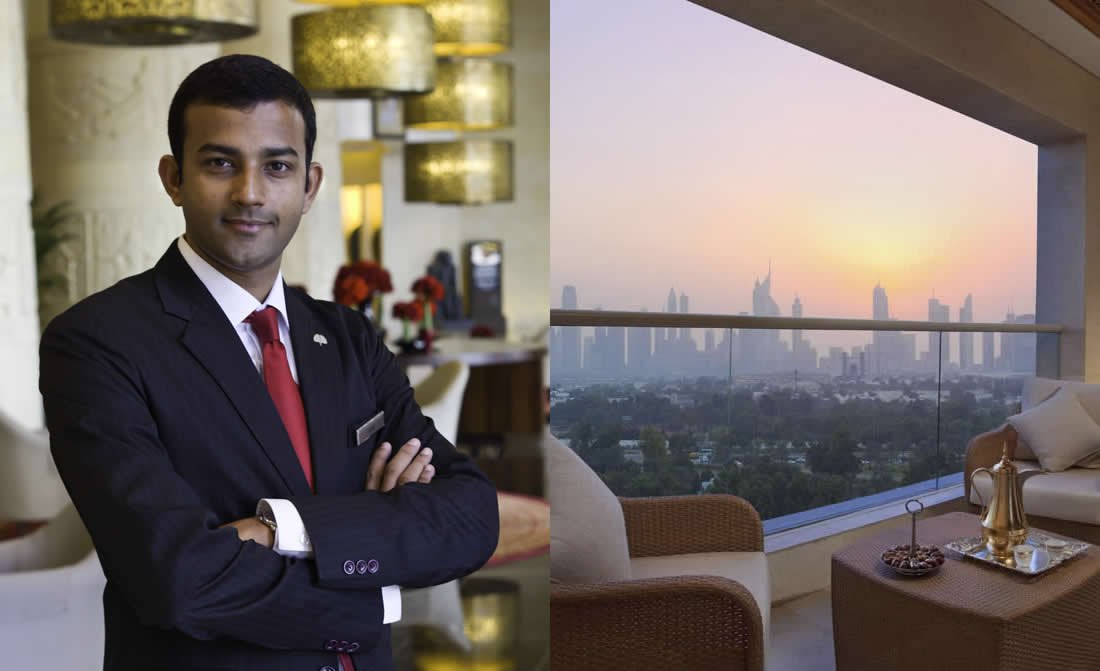 Jijo Paul works as a Chief Concierge at Raffles Dubai.

What training have you had to become a Head Butler?
I began my hospitality studies back in India where I received a Bachelor Degree in Hotel Management from the University of Bangalore. After joining Raffles' butler team, I was also given a rare opportunity to attended a 10-day seminar with Mr. Robert Watson, President of the Guild of Professional English Butlers, in Singapore.

Why are butlers so important in luxury hotels?
Butlers play a vital role in a hotel as they represent the essence of luxury to our guests. Luxury has been defined as "a delicacy, elegance or refinement of living" and butlers are able to unburden any guest of daily tasks and tune into individual needs to delight and surprise through supplying out of the ordinary treatment. Butlers can take away all worries and allow a guest to focus on them and the time they have with us in the hotel. By not needing to explain small tasks such as unpacking or ironing and being surprised with that custom amenity set up or surprise night cap, luxury is the emotion that is felt within the most lush and comfortable environment and butlers blend in to this environment to provide these details and feelings.

What is the most common request that you receive from your guests?
With the vast mix of guests staying at Raffles Dubai, no request is ever common. I have during my time as Head Butler received every request under the sun from planning a proposal set-up to wardrobe selection for an important business meeting or arranging themed room amenities for some of our younger guests. Our butler team is an extension of our guests' families and involved every step of the way during their time at Raffles Dubai.

What is your favourite attraction in the city?
Dubai is a dynamic city and it has a lot to offer therefore it is difficult to pick one favorite attraction. Having that said, I love to spend my evenings alongside the creek while wandering around the hustle and bustle of old Dubai and the souks.

Where can your guests spot the best views of the city?
At Raffles Dubai! Our Royal Suite balcony offers the ultimate panoramic views of the city. Once the sun sets, the glittering backdrop paints the most magical and picture-perfect skyline I've ever seen.