Thursday 31st of March 2016 07:47:25 AM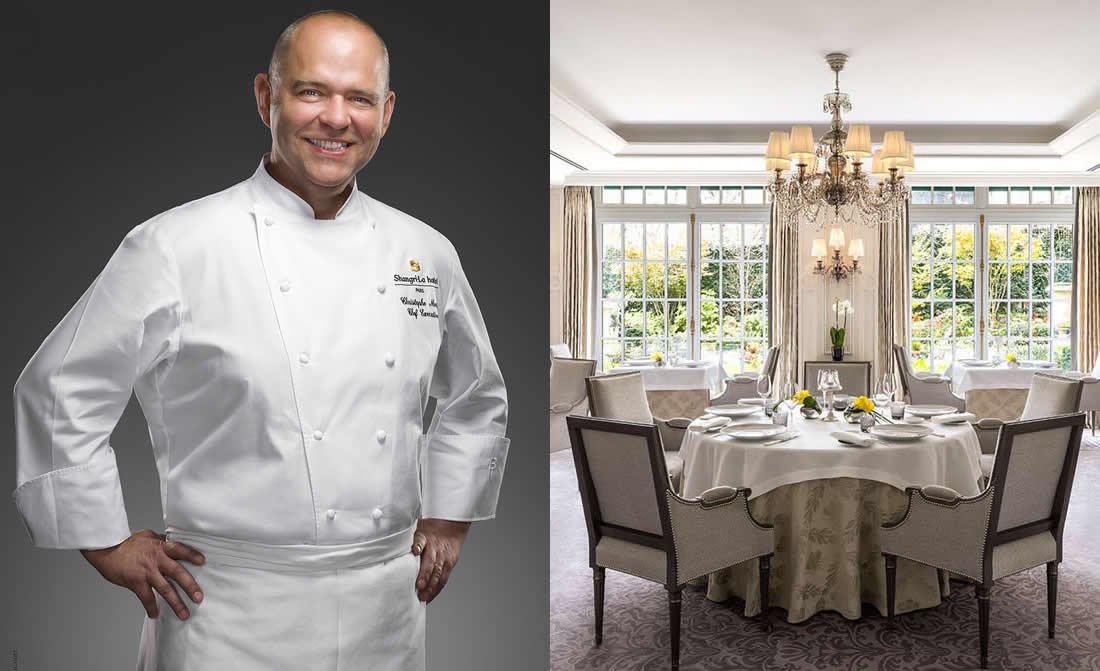 Christophe Moret works as an Executive Chef for a two-starred Michelin restaurant L'Abeille at Shangri-La Hotel, Paris.

Christophe, what do you like most about your job?
Creating new dishes, meeting new producers, sharing culinary experiences with clients and colleagues. Thanks to that, my job has no daily routine.

What is the secret of a successful restaurant?
I do not have the successful recipe but if the cook is generous and the service is in line with the cuisine, we are the perfect team ready to serve the clients. We never forget that all we do and prepare is done for clients' satisfaction

Please, name three simple truths about cooking.
Quality of the products: we have to be intransigent about product quality and always look for the best. I am convinced that quality makes "everything".
Quality of people: a great restaurant is the result of great team work
Curiosity: we absolutely have to listen to changes and new trends because products and techniques are fast evolving components.

What is your favorite world cuisine?
I actually have several favorite world cuisines: Italian for its spontaneity and the quality of its products, and Japanese for its rigor and refinement . Currently, I am discovering more about authentic Chinese cuisine, and it's fascinating.

What is your favorite French dessert?
The "citrus fruits" from our Pastry Chef Michaël Bartocetti or a perfect "eclair au café".