Wednesday 15th of June 2016 08:00:22 AM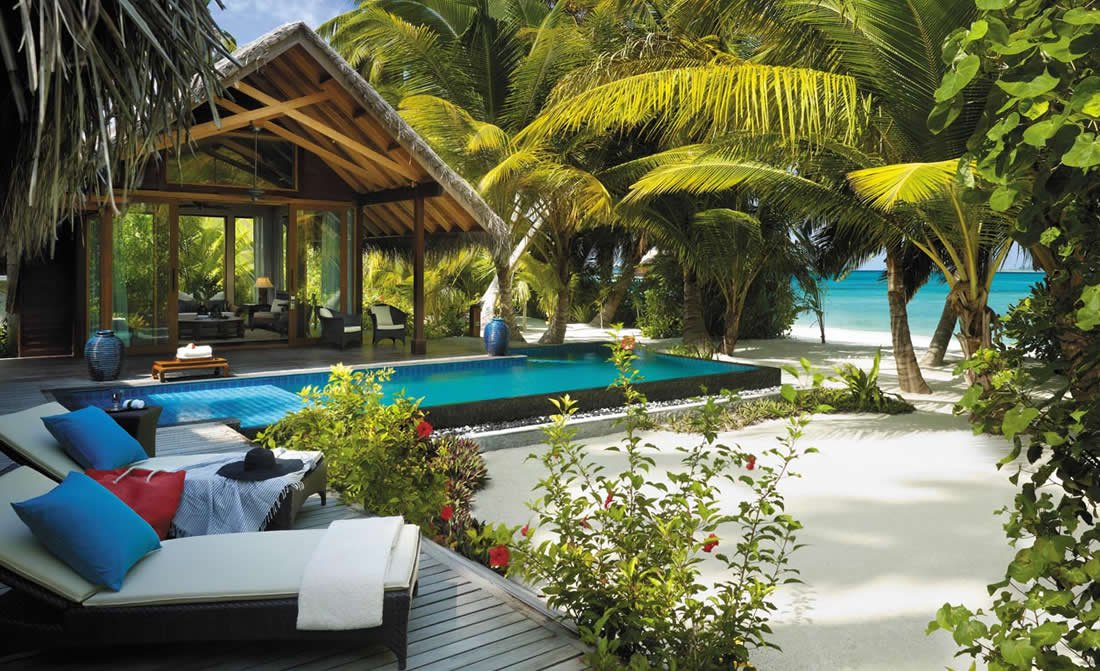 Meet the Concierge Team at Shangri-La's Villingili Resort & Spa Maldives.

Are there any requests from your guests that you can't fulfil?
We can make so many things happen and we are always eager to delight our guests and create unforgettable memories for them. We have to obey the laws of nature and the Maldivian law. So, for example, we cannot offer a legally binding wedding, however, we offer the wedding ceremonies or renewal of vows, which can basically be held anywhere on the island or even underwater.

What do you love most about The Maldives?
For us the Maldives is simply the most beautiful place in the world. The nature is so unique and picture perfect, we never get bored of it - every sunset is still special and different from the one before. There is always something peaceful to it, we love the Maldivian sunsets. Then, the underwater world is stunning. You can go snorkelling a hundred times here and you still have not seen it all. So overall, we love the diversity you can find here. Also, our guests come back over and over again for years and love it even more every time they visit us.

What is the most exciting water activity that can be enjoyed at the resort?
This really depends on the guest and what they have experienced before. We certainly have fantastic dive and snorkel grounds, but for some guests the sea bobs and jet skis might be really exciting. Other guests love to go on a cruise on our 21 meter long Horizon Yacht, others will never forget their parasailing experience. There are so many things to experience, and every guest is different, so it would be hard to say which one is the best water activity.

Do you organize any excursions where your guests could get familiar with the flora and fauna of the island?
Absolutely, we love our nature and we try and involve our guests as much as possible. Our Eco Centre offers nature walks through the jungle and around the island where the guest learns a lot about the plants and animals. Also, guests can meet our Chef in the Chef's garden and he will explain more about all the local vegetables and fruits which are growing there. They can help to preserve out reef by transplanting corals or participate in different presentations about the corals, the sharks and the turtles.

What is a "must try" dish at your resort?
As per guests feedback and our own experience, the Tuna Tartare at Fashala Restaurant is magical and the Maldivian Tuna Curry at Dr. Ali's is is a must for all the guests who would like to try something truly Maldivian. Naturally, tuna is one of our specialties, as you simply get the freshest tuna here and it is part of the Maldivian culture.