Wednesday 17th of May 2017 02:09:33 PM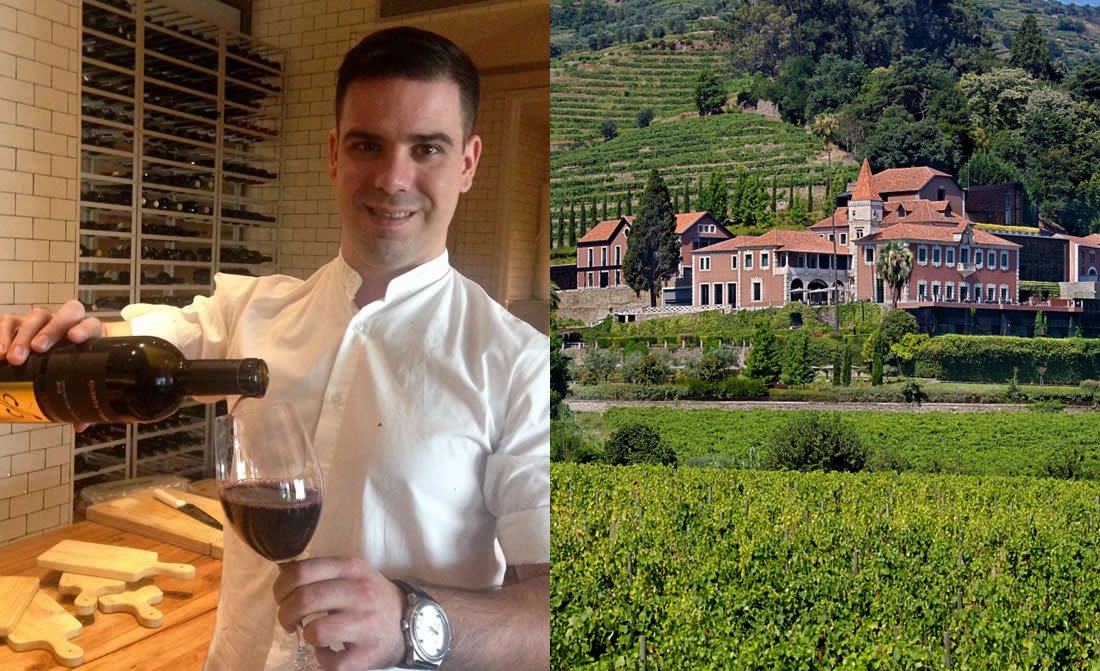 Luis works as a Sommelier at Six Senses Douro Valley in Portugal.

Luis, when did you decide that you wanted to be a Sommelier?
I decided to be a Sommelier since the time I started to produce wine with my father many years ago. All my family produces wine for our own consumption and I enjoyed a lot all the field work and taking care of the vines. After I finished my Hospitality Management - Food & Beverage Course, I had the opportunity to continue my studies with the sommelier course.

What is the most enjoyable aspect of your job that you could share with us?
I think the most enjoyable aspect of my profession is sharing my knowledge of Douro Valley wines with as many people as possible and get the best feedback I can. It's very important for me to show everyone the potential and quality of Douro wines and other Portuguese wines as well.

What makes Douro Valley wines unique?
First and foremost I would say that Port Wines, which are unique and known all over the world, make the Douro Valley a unique place too. But recently the search for and fame of the Valley and our unique grapes has been increasing a lot.

The wines in Douro have an enormous quality and all the people visiting us give us congratulations for this. The range of styles and the variety of our grapes allow us to develop a very large amount of new wines, with blends from different types of grapes; in return, this is increasing radically the production and denominations of the Douro Valley, giving us even more exposure.

What was the oldest wine you have ever opened?
The oldest wine I opened was during my sommelier course. It wasn't actually me opening the wine but it was an amazing experience for all of us. The wine was a Portuguese red wine from 1963 opened in a very old and traditional style we usually use to open old bottles of Port Wine. We call this process "opening bottles with fire" and we use metallic pincers that we heat up directly on the fire. Once the pincers have reached the right temperature (red heat) we hold the bottle's neck (where the cork finishes) with the hot pincers and wait until the glass is hot enough; we then lightly pour cold water on the same point and the temperature differences make it that the bottleneck breaks and allows us to decant the bottle without going through the very fragile cork and risk spoiling the wine.

What is favourite snack or canapes that you think go perfectly with red wine?
Firstly we need to think about which type of red wine and his characteristics (body, age, type of grapes). With a full bodied old vineyards red Douro wine (one of my preferred style of wine), the best we could serve would be a traditional goat dish, wood oven roasted with olive oil, garlic and onion, roasted potatoes and greens on the side. Amazing pairing!