Wednesday 26th of April 2017 07:41:29 AM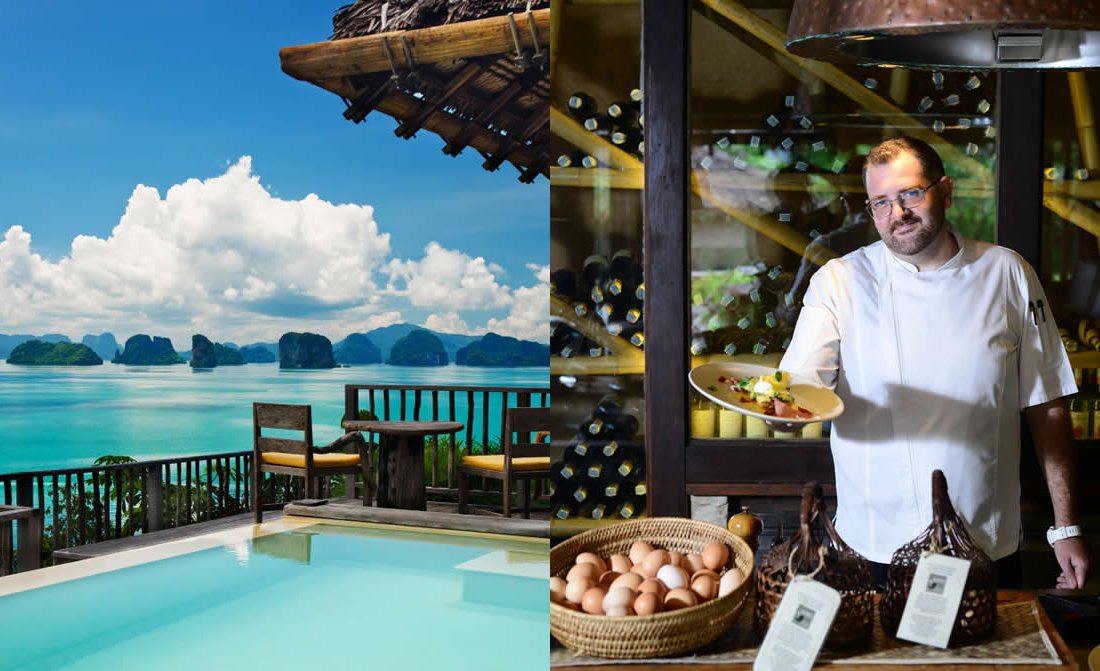 Alexander Oddy works as a Senior Chef de Cuisine at Six Senses Yao Noi, a beautiful eco-resort in Phang Nga, Thailand.

Alexander, can you tell us a little bit about your background and how you decided to join Six Senses Yao Noi?
After visiting a colleague in Phuket for a holiday I decided to move to Thailand to live and work. While running the kitchen at a popular beach club I became friends with the previous Executive Chef of Six Senses Yao Noi. After he had invited me to come and have a look at the property I begged him for a job. Eventually the Chef de Cuisine position became available and I was invited to come and cook for the bosses. I've been here ever since and truly enjoy the experience. It is a truly special place.

Where do you take inspirations from when creating new dishes?
I try to keep an eye on global cuisine trends (thank God for the Internet) and also keep a close watch on what good produce is on hand locally. Inspiration can be a tricky thing. You can't force it. When it comes you need to go with it. You've got to approach a new dish with a curious and open mind with a willingness to listen to constructive feedback. And don't be disappointed if it doesn't work the first time. Keep reworking the dish until you've got what you had in your mind. I think inspiration can be very fickle and short lived. It's the work you put into the thing you are inspired to do that is the true test of a cook.

Do you have your signature dish?
I don't think so. You'd have to ask some of my diners I guess. There are things I love to cook which I think I am good at but I wouldn't call them signatures. Many people remember me for my carrot dish but the inspiration for that came from a chef I used to work for and he in turn was inspired by another fabulous chef so I can't take credit for it. Just my interpretation rather than a signature. My style is quite straight forward. I love multi-course menus. It's more rewarding to lead diners through a meal with lots of contrasts but also with an over all balance.

What is your favourite world cuisine?
Anything. I just like good food. No favorites. I love so many dishes from so many cuisines that I would be like asking a parent to chose their favourite child. If I have to give one specific preference I would say that I prefer things that I can eat out of one bowl with a spoon while standing.

Who is your most inspiring chef?
Neil Perry for his championing of good and sustainable produce, Gordon Ramsay for his drive and energy, Anthony Demetre for his humility and beautiful flavor combinations, and Heston Blumenthal for his insanity and focus.

More inspiring interviews with the people working at Six Senses Resorts can be found here.