Thursday 11th of February 2016 09:10:27 AM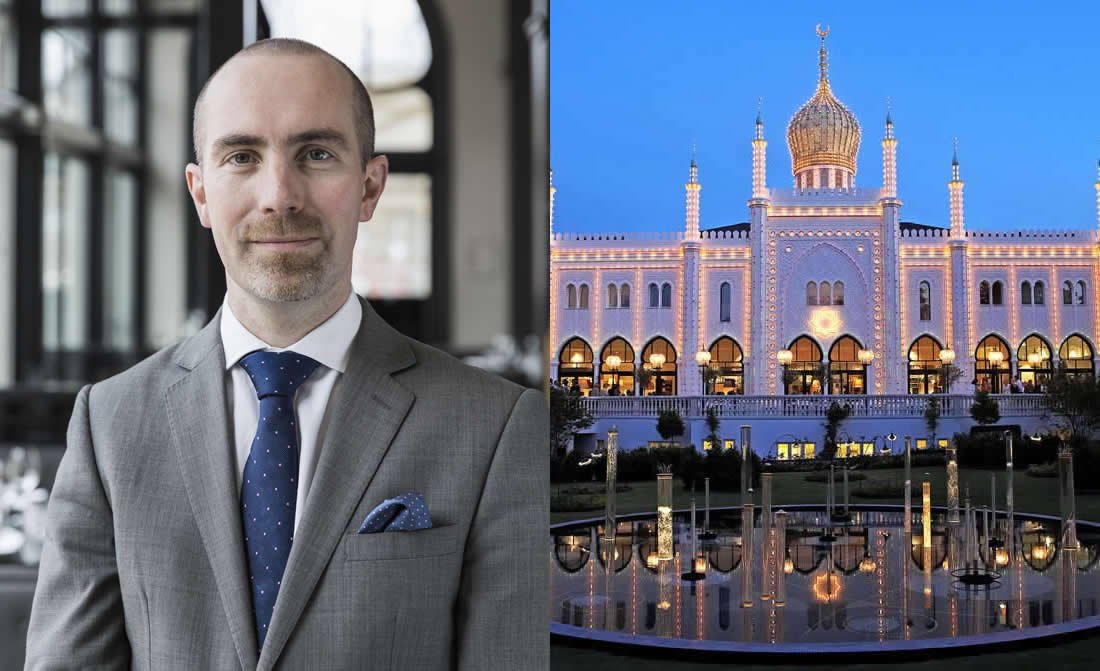 Stephen Meehan is the General Manager at the Nimb Hotel in Copenhagen.

Stephen, the exterior of the hotel looks unique. Can you tell us more about the architecture of Nimb Hotel?
Nimb was designed as a Moorish Palace facing into Tivoli Gardens, this beautiful façade is actually the most photographed building in all of Denmark. The interior of Nimb is so elegant yet contemporary. We have Danish hardwood floors through out, incredible fireplaces, immaculately restored original ballrooms which now house our Nimb Bar.

In your opinion, what makes Copenhagen so cool and attractive to travellers?
I think the amazing food scene here and oceans of culture to swim in are what really make Copenhagen a first choice for travellers. Everyone leaves with experiences and stories…

In this charming Danish capital, what would you recommend visiting for art lovers?
Louisiana Museum of Modern Art is just a few miles north of Copenhagen, well worth a meander around for a couple of hours.

In your opinion, what is the best restaurant in the city?
Honestly there are so many to choose from. Of course Nimb has 6 great concept restaurants and bars to tempt the taste buds, but other than ours… I love Pluto, I tried their 13 course tasting menu with a friend recently and couldn't fault a single dish. For foodies, you should try Noma once, truly remarkable.

Do you think exploring the city by bike is the best way to get around? If yes, can you tell us why?
Copenhagen is a really flat city so indeed a bike is an excellent way to get around. You can cycle from the centre to the Zoo, and onto the beach and not really break a sweat. Over 60% of Copenhageners cycle to work, it is safe, healthy and an easy way to travel.


For more information about Nimb Hotel in Copenhagen, please visit here.