Thursday 3rd of November 2016 06:34:27 AM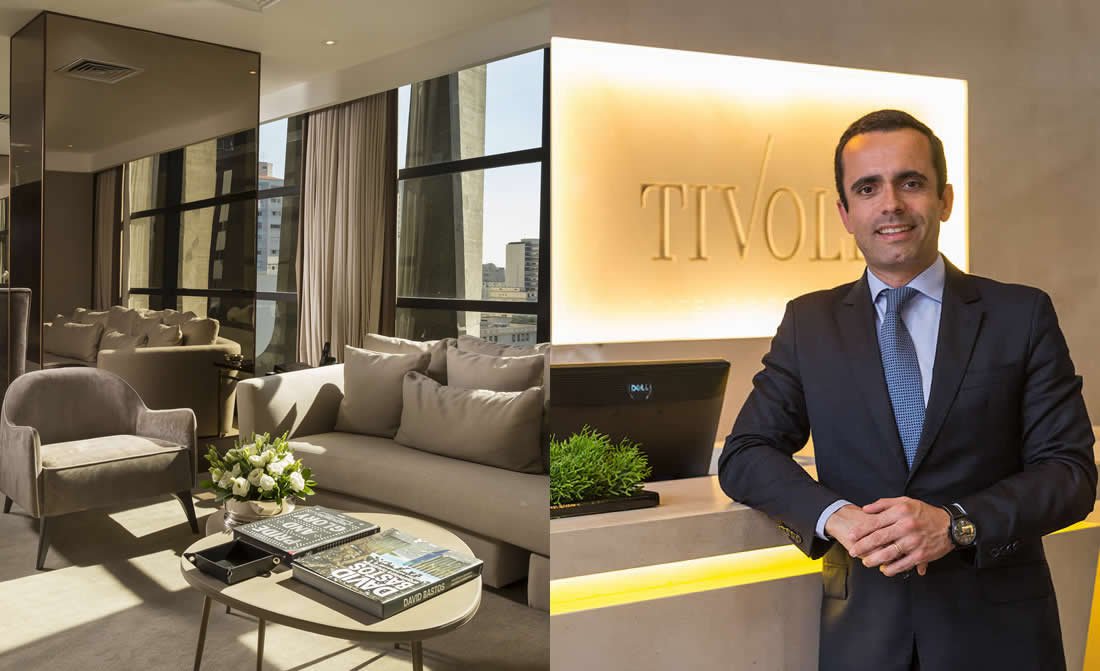 Miguel Garcia works as the General Manager at Tivoli São Paulo - Mofarrej in Sao Paulo, Brazil.

Miguel, what kind of clientele does Tivoli São Paulo - Mofarrej attract?
Our guests are coming from all over the world on a business or leisure trip, looking for the very best in the city and also due to the great structure and services. Mainly coming from Brazil, USA, Europe, South Africa and Asia, all of our guests come for the first time (and also return) as a result of our personal and intuitive service provided by our great and talented team. Guests mainly come for their business trips but always make sure to have a free time to enjoy the hotel, specially our Anantara SPA, restaurants, and all of São Paulo has to offer.

What is unique about the hotel?
Tivoli is located in the most charming and cool neighborhood in São Paulo called "Jardins" (Gardens). Being a Leading Hotel of the World, guests will know we have an outstanding and consistent service aligned with our bars, restaurants, SPA and outdoor swimming pool. The genuine service is our daily focus and together with our renovated infrastructure make this property the greatest hotel in São Paulo.

In your opinion, what is the main quality a good hotel General Manager must have?
The good example of a General Manager is reflected on a daily basis - the example for the vision, mission and values of the property and brand. The General Manager must always "walk his talk" as the way he is intended to manage the property and businesses. Associates, Guests and Owners are the 3 groups of people I work for. Each one of them have their objectives and desires. The quality of a good General Manager is to go beyond in all their expectations.

How does your perfect day off in São Paulo look like?
A morning run at the Ibirapuera Park, followed by a lunch at one of the greatest Italian restaurant with family. A visit to the latest museum exhibition in the afternoon, followed by a walk to the Oscar Freire street (the most fashionable street) and ice cream! Later, definitely a dinner at one of the best Japanese restaurants in town (São Paulo has the biggest Japanese community outside Japan) with some friends.

Please, describe São Paulo in three words.
Vibrant, energetic and diverse city.