Monday 23rd of May 2016 08:00:00 AM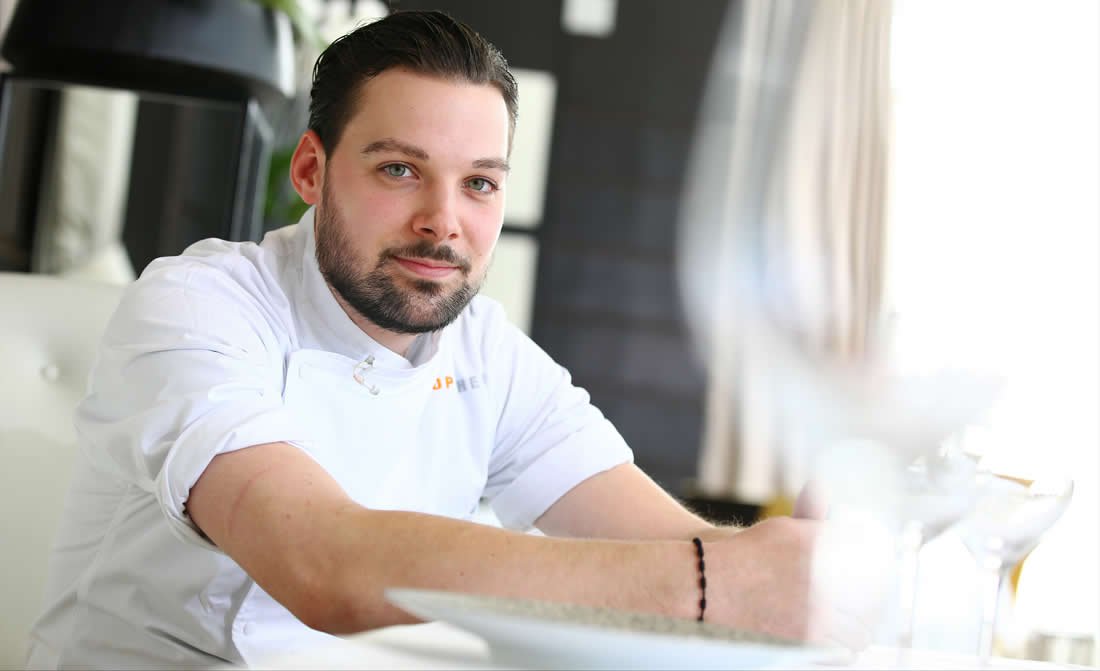 On the 18th of April, 2016, Xavier Pincemin, sous-chef of the "Gordon Ramsay au Trianon" gourmet restaurant at Trianon Palace Versailles, A Waldorf Astoria Hotel in France, won a culinary program "Top Chef 2016" on TV channel M6.

Xavier, what does it mean for you to be the winner of "Top Chef 2016"?
First of all, being the winner is a big pride and a huge reward after years of hard work and sacrifice. It is also the first step in my career as a Chef.

What do you enjoy most about working as a Sous Chef at a Michelin-starred Gordon Ramsay Au Trianon restaurant?
First of all, the setting of the kitchen, with an incredible view over the park of the château de Versailles. Also, my Chef Simone Zanoni has always been a great source of inspiration, it has always been a pleasure to work with him because he is always looking for new recipes and creativeness. Finally, there is an amazing team spirit between the team of the restaurant and the brigade.

What inspires you most in your creative process?
I really work along with the seasons. I order seasonal produce, look at it, touch it, try different ways to cook the products and discover the results. For example with the meat, I try to cook it in different ways, make tests in order to find the best taste. I also read lots of cooking books and magazines, for example YAM magazine, which is really creative and features many gastronomy dishes and chefs. It allows me to have a good overview of trendy products, chefs' portraits and their best dishes. There are great pictures as well that give me inspiration for the presentation of my plates.

What world cuisine, besides French, do you love most?
I would say Italian cuisine because I was formed by an Italian chef, creating French cuisine with a touch of Italy. I am also interested in Japanese cuisine because they have interesting produce such as fish and produce we do not have in France. For example, I make tests with Japanese vinegars such as the Dashi vinegar or Ponzu vinegar with touches of citrus fruits.

What do you usually eat at home?
I eat lots of pasta during my working days and I love to gather with friends around a nice barbecue on my days off. It is a pleasure to choose our produce at the local market and cook together afterwards.

For more information about Trianon Palace Versailles, a Waldorf Astoria Hotel visit here.