Monday 6th of June 2016 11:49:14 AM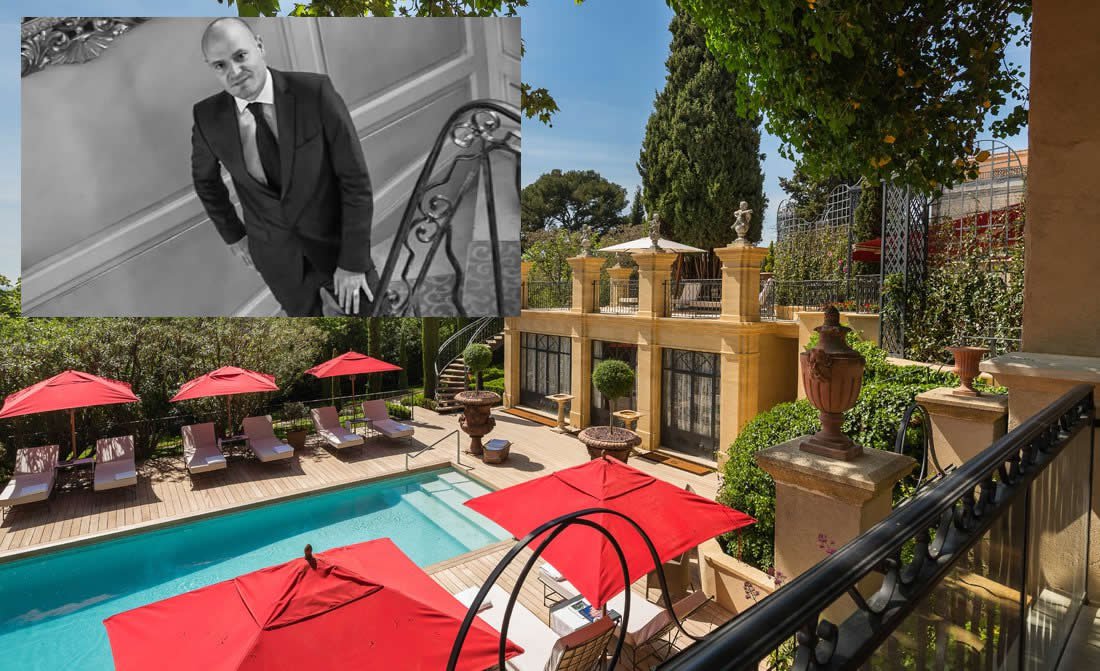 Laurent Mounet is the Managing Director at Villa Gallici, a luxury boutique hotel in Provence.

The interior of the rooms and suites at Villa Gallici look unique. Can you tell us any more about that?
A "home from home" spirit with velvets, canopies, damask fabrics, elegant wing chairs and filtered lighting is the overwhelming style found in La Villa Gallici's rooms. The rooms' interior design immerses you in a highly romantic atmosphere, between Rococo and Baroque, enhanced by the view over the garden scented with lavender. The suites offer a private garden or terrace overlooking the large grounds surrounding the villa.

Why is Aix-En-Provence a great holiday destination?
Aix-en-Provence is the place where the famous painter Cezanne was born, and whose colors inspired him to start painting. It is a city full of art and history where life takes place mainly outdoors, also thanks to the mild climate, in the typical squares, cafes and street markets. After a visit discovering Aix architectonical beauty and fountains (and tasting the delicious Calissons), the city is the perfect base for a lavender tour or to discover the surroundings region with its villages, castles and vineyards.

Can you give an example of a facility or activity guests can enjoy at the hotel?
Eating at La Villa Gallici's gourmet restaurant, beneath the plane trees on the terrace, is an experience that is worth a visit at La Villa Gallici. Really appreciated is also the hotel swimming pool, dipped in a private garden by flowers and secular trees, surrounded by sculptures and reliefs.

Could you give an example of a "Must do" activity outside the hotel?
During a stay at Aix-en-Provence you cannot miss a visit at the Cezanne studio, 10 minutes walks from the hotel. If you book the "Cezanne and his world of painting" experience the visit at the atelier is included together with a tour on the footstep of the painter.