Thursday 27th of April 2017 09:37:49 AM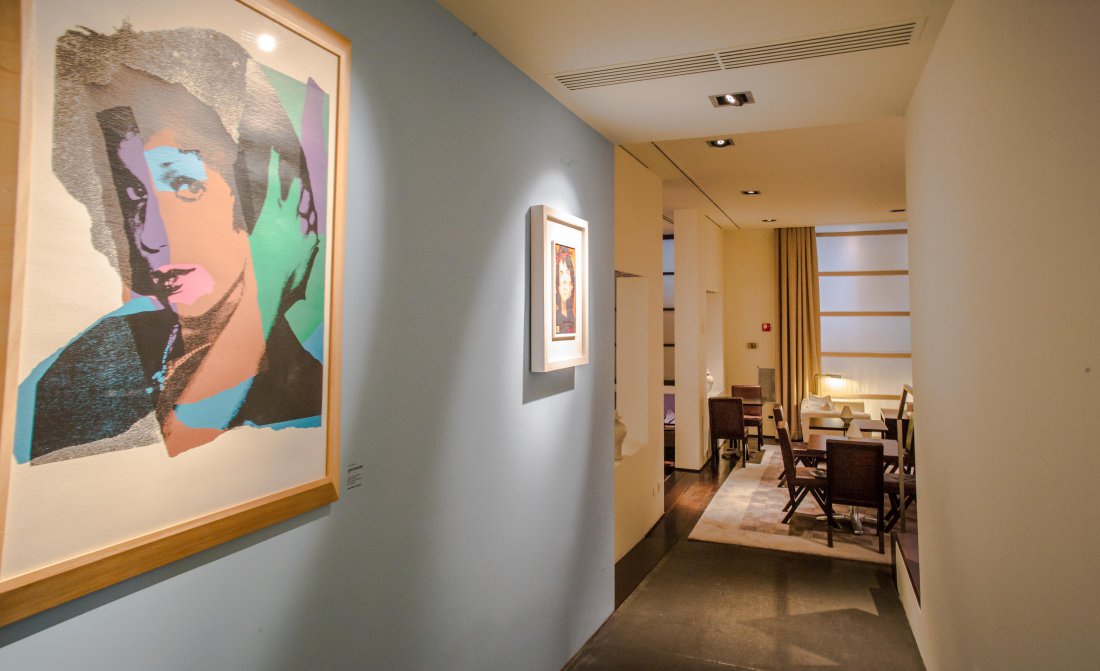 From April 27th to the December 31st, 2017, a leader in the history of art, Andy Warhol, together with the talented Simone D'Auria, find themselves in Florence to take part in the new chapter of the urban-cultural project developed by the Lungarno Collection owned by Ferragamo family.

The iconic work of the American Pop Art maestro paired with revisited Vespa shells by the illustrious Milanese artist in his Freedom installation will create an evocative journey through the interior of the Gallery Hotel Art, its façade and the square of Vicolo dell'Oro.

The exhibition Andy Warhol Forever presents sixteen of the most iconic pieces by Andy Warhol from the Rosini Gutman Foundation. From two portraits from the series dedicated to Marilyn Monroe, which Warhol completed in 1962, shortly after her tragic demise, a screen print from the edition Ladies and Gentlemen, to the series where Warhol to portrayed the faces of ordinary people. Campbell's Soup Cans, featured in their classic 1967 edition can be also admired inside the hotel's lobby. The exhibition closes with a series of works by Steve Kaufman, including three portraits of James Dean, a silver print of Elvis Presley, one of Marilyn and other pop icons.

The thread of Pop Art ties the exhibition of Warhol to the brand new installation, Freedom, designed by Simone D'Auria. This artistic path which connects the hotels inside with its surrounding urban area proposes a series of 12 Vespa anchored to the hotel's facade.

D'Auria's colorful installation and strong idea of freedom combined with the communicative power of an internationally recognized brand allow visitors to immerse themselves in a Pop Art atmosphere.

The D'Auria installation, collaborating with Leica, is completed in the square of Vicolo dell'Oro with a selfie corner featuring three stationary Vespe, at varying heights in order to interact with the public, becoming a subject and background for selfies for one to share on social media (#galleryhotelart; Instagram: @Instagram-lungarnocollection).

The initiative is under the patronage of the Municipality of Florence and with the contribution of the Piaggio Group and Leica.