Tuesday 18th of December 2018 01:30:04 PM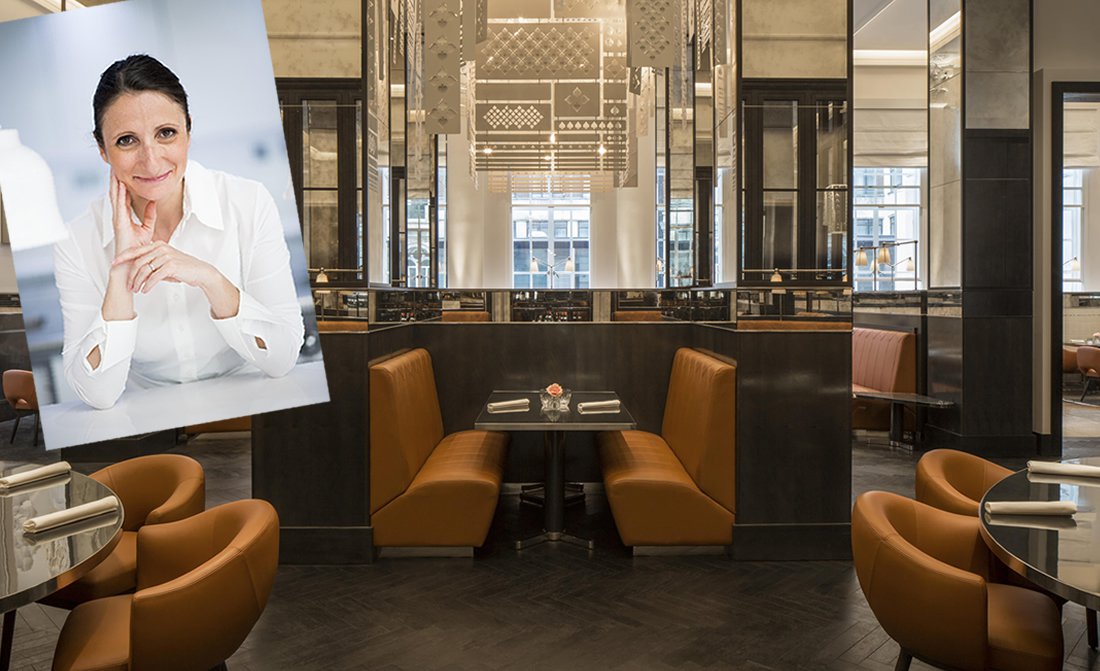 Anne-Sophie Pic is one of only a few female chefs to ever win three Michelin stars. Last week we had dinner at one of her latest restaurants La Dame de Pic at the five-star Four Seasons Hotel London at Ten Trinity Square, and got a chance to interview this talented French chef. Below find a story about her decision to become a chef and a strong impact of her father Jacques Pic, a great and famous French chef.

Anne-Sophie, to start at the beginning: Why did you decide to become a Chef?
I think that cooking was always in my blood. I had grown up in a family full of chefs and watched my father go to work in the restaurant every day, so it was normal to me. I initially felt that I wanted to take a different direction, but after studying abroad and spending time away from home, I knew it was my calling.

My first job was an internship at Moët Hennessy, where I discovered the fabulous world of champagne! It was really interesting to learn about a product which is so inspiring in terms of aromatic complexity. Wine making is fascinating; there is this link to the earth, the weather, the nature and time (it takes time to grow a vineyard).

Not until I was in my mid-twenties. I had been studying business and really felt that I should be with my family at the restaurant. But I didn't take to the kitchen straight away. I worked at front of house for some time, managing the restaurant and overseeing the business and it wasn't until after my father had passed away, and our restaurant had lost its third Michelin star, that I realised I should be in the kitchen, working to regain the stars and bring the restaurant back to where it should be.

How would you describe your cuisine at La Dame de Pic London?
The concept of La Dame De Pic London is based on my culinary identity and focuses on bringing my interest in unique flavour combinations and aromatic complexity to London. I'm also really keen to work with local British ingredients so we have been exploring the best produce from around the country.
Who is your chef idol?
My father - he was a wonderful chef. He worked all his life to make people happy and was very dedicated to his job.

What was the best dish you have ever eaten?
I have a strong memory of a cep tartlet I enjoyed at Michel Bras' restaurant few years ago - it was just delicious. I also have to mention my father's famous "bar caviar", which has always been close to my heart.

Do you have any tips on how to stay calm on those really busy days when there's chaos in the kitchen?
One has to be mature. You have to concentrate, and get straight to the point, to avoid dispersion and be the best of yourself.

For more information about Anne-Sophie Pic, please visit here.

To find out more about La Dame de Pic restaurant at Four Seasons Hotel London at Ten Trinity Square, click here.