Wednesday 13th of June 2018 01:35:53 PM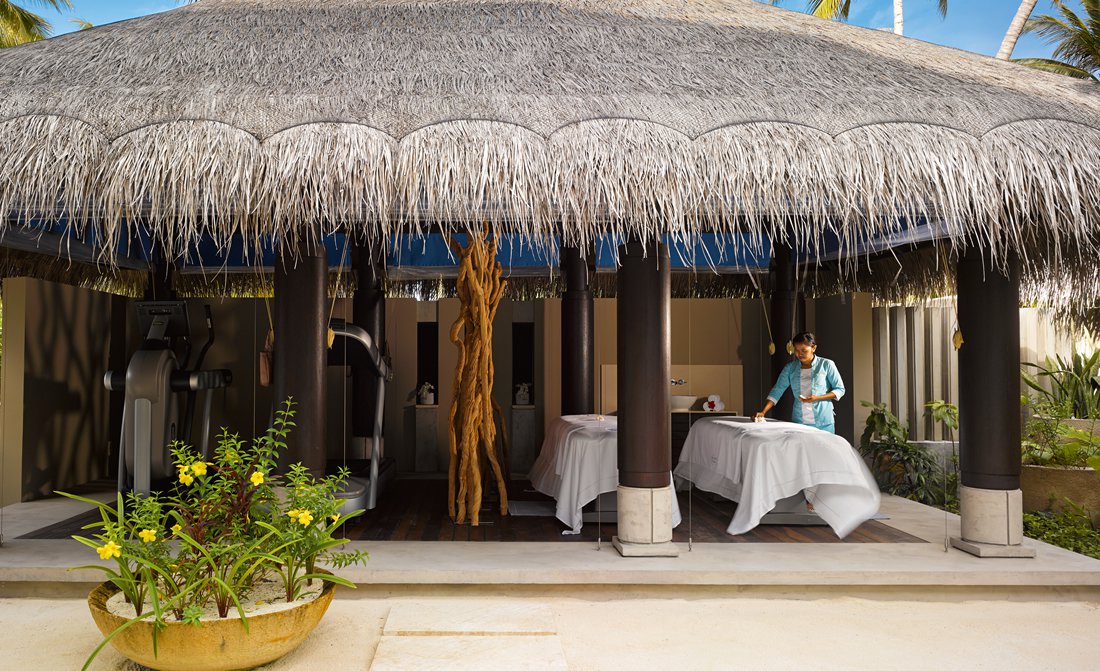 Velaa Private Island launches a comprehensive and personalised programme that includes medical consultations with state of the art body analysis along with targeted treatments and skilled advice.

Once I tried this wellness programme, I experienced a combination of:
- Medical consultation using the latest high tech equipment to analyse your body and tailor a programme to achieve your goals
- Healthy meal plan based on your body type and goals by well-known nutritionist Amelia Freer
- Exercise routines, sports, meditation, yoga to relax your mind and improve your physical condition
- Spa treatments
- Lipo HIFU - high tech equipment to improve your body shape
- Fun activities – cruises, water sports, all to enjoy the best of Maldives

The programme consists of 3 parts:

Consultation
where we will create an individual, comprehensive and effective tailor-made wellness and energizing programme with expert body analysis by a professional Doctor, Nutritionist and Multi-skilled instructor

Active
achieving measurable goals and targets for the selected length of the programme – may it be weight management, power building, flexibility, mind and body balance, etc.

Post-stay
review of the achieved goals and creation of post-stay programme followed by active communication with the guest once at home


Velaa Energising Programme can be tailored to guest length of stay starting with a 7 day programme:

Consultation with Doctor & Instructor
with Advanced Analysis InBody 770

Fitness & Nutrition consultation
including follow ups

Meal Plan
according to your programme in Athiri Restaurant

Wellness Activities
Dynamic, Hatha Yoga, Meditation

Gym Activities
Cardio Exercise, Weight & Strength Training, HIIT, Core, Circuit Training, TRX

Spa Treatments
Sports, Thai, Oriental massage, Facial & Ayurveda and HIFU

Recreational Activities
Tennis, Squash, Swimming, Stand up paddling, Kayaking, Sunset Cruise & Golf

Nutritional Supplements
(Optional)
Whey Protein powder, Energy Drinks, Muesli Energy Bar

Spa Gift Hamper
Thai Pyjama Set & Yoga Mat

PRICE: USD 6,405 for a 7 day programme (all applicable taxes are included)


The Velaa Private Island also offers:

Facilities & Services
- Medical-Vita Check-up and Fitness / Wellness Consultation
- Yoga & Meditation – Dynamic, Astanga, Hatha Yoga, Meditation
- Cardio Exercise – Running, Spinning, Rowing, Brisk Walking, Island Jog
- Strength Training – Weights, TRX
- Skipping Ropes/Rubber Straps/Weight Wraps/Dips Bar
- High Intensity Training – Tabata, Circuit
- Core Training
- Circuit Training
- Shadow Kick Boxing
- Spa Treatments, Steam /
- Sauna, snow rom & Cloud 9

Recreational Activities
- Tennis, Squash, Badminton
- Volleyball
- Swimming
- Stand up paddling
- Kayaking
- Golf
- Sunset Cruise

Special Features
- HIFU Machine
- Advanced Analysis InBody 770
Multi-skilled Personal Trainers (Male and Female)
- Culinary - personalized healthy menus prepared by expert chefs
- Nutritional Supplements – Whey Protein powder, Energy Drinks, Muesli Energy Bar

For more information about Velaa Private Island and its wellness facilities, click here.