Tuesday 14th of June 2016 08:29:00 AM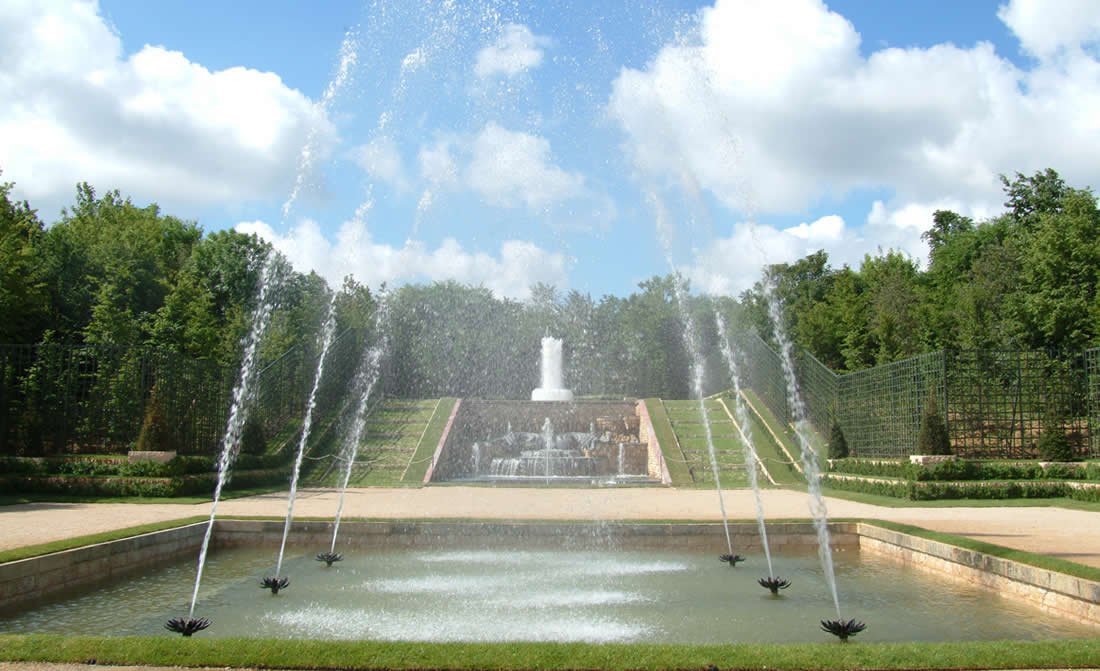 Located on the edge of the château de Versailles, enjoy a stay at Trianon Palace Versailles, A Waldorf Astoria Hotel, and celebrate summer with the Musical Fountains Show in the royal gardens.

Discover the world famous château de Versailles set in beautiful royal gardens, less than 500 meters from the hotel. Spread across 250 acres, the garden of the chateau de Versailles is Europe's largest palace garden. It was created in the seventeenth century by landscape gardener André Le Nôtre who designed what could be considered the quintessential formal French garden. The garden is laid out in a geometric pattern of paths, bushes, flowerbeds and trees. Le Nôtre also drained the swampy, sloping terrain and created a series of basins and a large canal, known as the Grand Canal.

An array of amazing water features and fountains can be found around the park. Highlights include the Apollo Fountain inspired by the legend of Apollo and the Pyramid Fountain, created by sculptor François Girardon.

The Musical Fountains Show takes place on Saturdays and Sundays from March 26 to October 30 2016 (except on May 1st), on Tuesdays from May 24 to June 28 2016 as well as on some additional dates (Friday March 25, Thursday May 5 and Thursday July 14 2016).