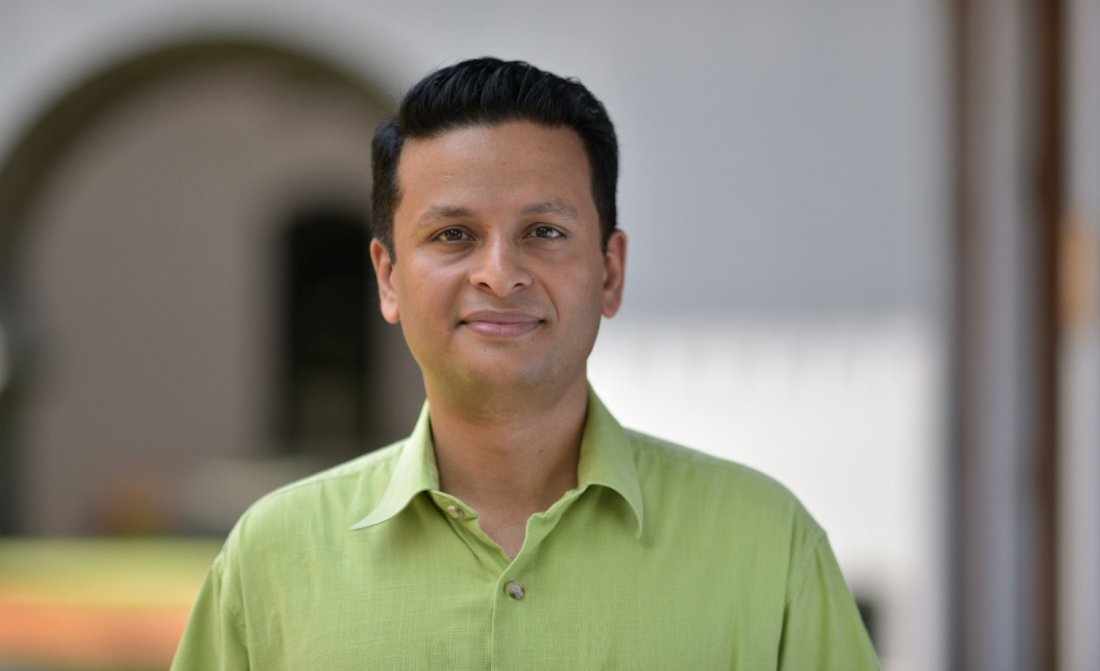 For the past 17 years Dr. Kannan Nettath has been in the holistic healing and wellness industry together with such hotel brands like Kempinski, Taj, Anantara and Four Seasons. He is now the Spa Director at Four Seasons Resort Langkawi, an exclusive island resort in Malaysia.

In this interview, exclusively for Hurlingham Travel, Kannan tells us a little bit about his childhool, close relationship with Ayurveda. He also explains why he loves working for the Four Seasons brand and expresses his attitude towards plastic surgeries and botox procedures. Finally, he says why all of us should start practising Abhyanga (self-massage) every day.


Kannan, you were born in Kerala, which is known as a "Cradle of Ayurveda". How has your birthplace affected your attitude to health and well-being, and, finally, your career?

I grew up in a family of traditional Ayurvedic physicians in Palakkad, a Keralan village in Southern India, fringed on one side by the majestic Western Ghat mountain ranges. My early years were spent comprehending how the healing properties of the medicinal herbs, the freshwater springs and the mountain air cured diverse maladies. As a child, I remember accompanying my physician grand uncle, to the palace of the erstwhile Vengunad kingdom, who after consulting the royals, would also hand out prescriptions for the ailing elephants at the royal stables. As per Ayurveda - the Indian "science of life" - the five primordial elements that are found in all living things - ether, air, fire, water, and earth - are the building blocks of life. The manifestation of those elements is through the three "doshas" – Vata (Ether & Air), Pitta (Fire & Water) and Kapha (Water & Earth). Every living creature has its own blueprint. It is the proportions of these doshas in us that make us unique, even when we all are essentially made up of the same five elements. I was amazed at how the healing tradition was so inclusive and spilled over to all aspects of nature.

I started my career in hospitality offering Ayurvedic consultations and therapeutic yoga and meditation sessions. I realised that people deeply appreciated the return on value of such sessions - maintaining mindful lifestyles and developing globally conscious mindsets - and that has been my motivation to stay on. I had previously served as Spa Manager of Four Seasons Resort Maldives at Landaa Giraavaru and Assistant Director of Spa at Four Seasons Hotel Mumbai, being part of pre-opening teams of both in my initial five year tenure with the company (2006-"11). I have been associated with prestigious hospitality brands such as The Ritz-Carlton, Kempinski, Anantara and Taj Hotels, prior to returning to Four Seasons in mid-2017. In my current role as Senior Director of Spa, I continue to manage Langkawi's UNESCO Geo Spa, as well as support a number of other Spas in the Asia Pacific & China region.

When I started off, I held a Bachelors Degree in Ayurvedic Medicine from the University of Kerala, India. As I grew in the Spa Industry, I prepared and educated myself with an MBA in Business Management from the University of Wales, Aberystwyth United Kingdom, international diploma in Yoga, CIBTAC and CIDESCO diplomas in body and beauty therapy and certifications in sports sciences and naturopathy.

Such experiences paved the way for my now 17-year career in the holistic healing arena.

What does it mean for you to work for one of the best hotel chains in the world?

I have always believed that for any spa to establish a deep and genuine connection with people the two basics are the authenticity of its product and the sincere intent of its people. I give my best effort to enable my team remain focussed and committed to facilitating that harmony.

My association with the hotel chain began with pre-opening responsibility of the Ayurvedic Retreat at Four Seasons Resort Maldives at Landaa Giraavaru in 2005. The resort's planning committee insisted that we offer nothing short of "real Ayurveda". I sourced 6 custom-made single-piece wooden Ayurvedic massage tables, made out of traditional medicinal wood, made out of one tree which was at least 450 years old! I brought in 4000 saplings of medicinal herbs from India and Sri Lanka and created a herbal garden in the Ayurvedic retreat, which contributed fresh herbs for the various treatments and later led to the established of the "Healing Heart Pharmacy". A team of young masseurs and masseuses from Kerala were recruited and trained as interns for more than 6 months before they were audited and could lay their hands on guests. The launching of wellness cuisine was preceded by almost a year of concept awareness training for the food and beverage team! Growing and travelling with Four Seasons over the years, I can confidently state that Maldives was neither a fluke nor a one-off, but a testament to Four Seasons' commitment to wellbeing. I have realised that the business philosophy of Four Seasons strongly resonates my beliefs on being authentic and serving guests with the sincerest intent. Four Seasons has become home, and home is where my soul wants to be.

What is unique about Geo SPA? Why is it different from other spas on the island of Langkawi?

The Geo Spa's distinctiveness is its concept and philosophy.

The Geo Spa at Four Seasons Resort draws its genuineness from the ancient energies of Langkawi's UNESCO Geo Park. The Geo spa's philosophy is "Ancient Natural Energies; Modern Balancing Treatments".

Lack of energy and even sickness can be the result of an imbalance in our inner elements, causing a sense of disconnection both within ourselves and from the world around us. The Geo Spa's 'Elemental Balance' concept is designed to illuminate the concept of inner balance, help guests identify personal imbalances, and facilitate a return to body-mind-spirit health and harmony. Focus is on the earth, water, air and fire elements present within us – and their corresponding relation to our physical, emotional, mental and spiritual wellbeing. The correlation between the elements and the corresponding 'chakras' – the body's centres of energy flow and their physical and emotional functions are deeply explored when assessing imbalances and recommending treatments.

We have associated with Ila-Spa, a beyond organic brand based in the United Kingdom. Ila-Spa features a range of highly potent and sacred products, which channel the raw remedial power of Nature, using her most ancient and purest sources of energy – plants, flowers, and herbs - and proving that results-driven products and spa treatments can go hand-in-hand with the highest standards of natural and ethical integrity.

The powerful rituals and signature experiences have been crafted to bring about optimal wellbeing and more importantly discover the universe of vitality that lies within.

What is the most requested treatment or ritual at the Spa, and what is it good for?

Raja & Ratu Couple's Connect Signature Experience – 120 minutes
A majestic dose of love for ultimate couple ('King & Queen') connectivity. A rhythmic scrub, massage and warm oil therapy with powerful rose, orange blossom and jasmine oils.

Voyage of the Mind Signature Experience – 180 minutes
Flood body and mind with serenity. Breathing exercises instill tranquility; rhythmic massage eases tension; and a stream of warm herbal oil poured gently on the forehead encourages complete escapism.

Geo Signature Massage – Urut Melayu – 60 or 90 minutes
Long rhythmic strokes, focused kneading, and grounding oils relieve tension and aid sleep. Further stress-relief comes from local cardamom, cinnamon and clove poultices.

What is your opinion about plastic surgeries and botox procedures?

I know people who told me that the plastic surgeries and botox procedures that they have underwent have boosted their confidence and they do not regret it. It is obviously their perceptions about "beauty" and "their bodies" that led them to the procedure. Should we then assume how their bodies would look like in future will depend on perceptions about beauty then? Or is it better to question those perceptions!?

Our body is but a projection of our mind and our inner consciousness. A youthful mind and a pure consciousness reflect a youthful body and help us to discover the liveliness within. I would rather stay "the authentic me" than go under the knife.

Can you share with us some good local health or beauty tips from people of Kerala, that have been practiced for ages there?

"Keralites" treat their skin to the magic of self-massage (Abhyanga). They massage warm coconut oil gently all over the skin, with specific focus on your joints, spine, scalp, earlobes, palms and soles of feet. Abhyanga should be done by everyone, everyday, especially old aged and tired people. It improves eye sight, nourishes muscles, and improves age (life expectancy) and skin complexion. The massage is done in a brisk and energetic manner, with the objective being of waking up the body, stimulating heat and allowing the herbal oil to penetrate, and then after 15 minutes, washing off the oil with a suitable natural, grain and herb based powder.


For more information about Geo SPA at Four Seasons Resort Langkawi, please visit here.