Tuesday 24th of July 2018 10:37:24 AM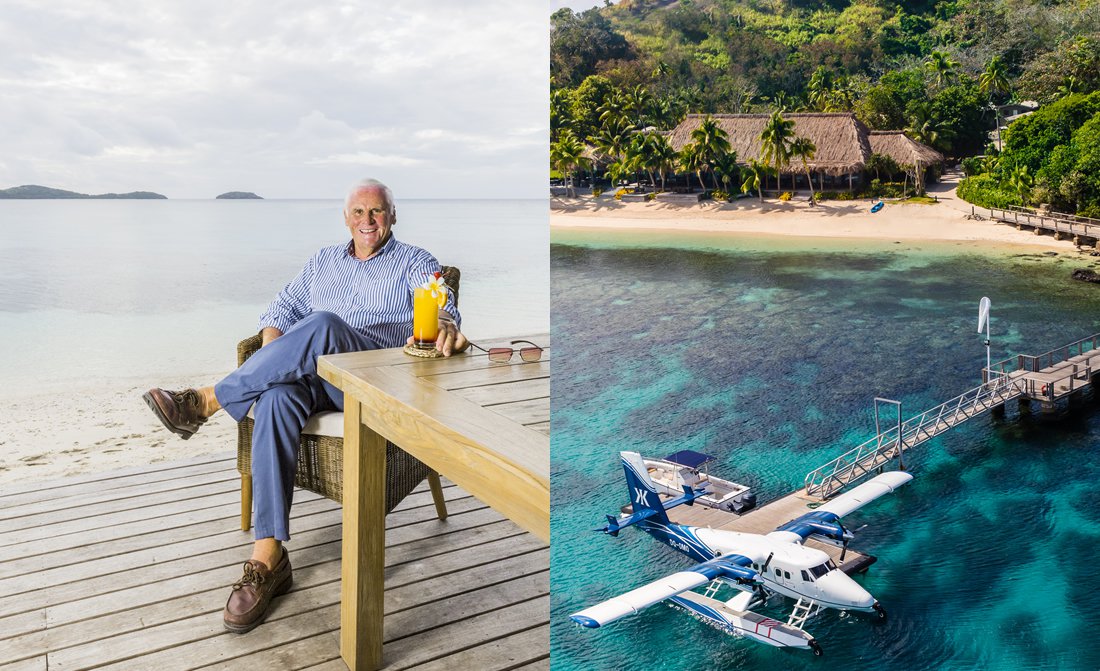 Lang Walker, billionaire property developer from Australia, has recently opened Kokomo Private Island, an ultimate island resort in beautiful Fiji. Hear his story about the decision to create this mind-blowing paradise and find out what you can do and experience while you're having your exclusive holidays here.

Lang, what made you decide to acquire Kokomo Private Island and establish a luxury resort there?
A friend of mine stumbled upon the island, and persuaded me to visit it in person in 2006. When I set foot on the island, I was overwhelmed by its potential, by the opportunity to create something special.

Inspired by my family, and by my love of the ocean and sailing, I decided to create the ultimate island resort. I created Kokomo Private Island as an escape to be enjoyed by intergenerational travelers, built around the idea of effortless luxury. From children to teenagers, couples and parents to grandparents, Kokomo has something for everyone.

The biggest reward has been involving and working with my family who share my enthusiasm and vision for this private island paradise. There's also nothing more satisfying or rewarding than being here with my children and their families, coming together and making memories.

What is your favourite thing about the island and why?
It's hard to choose, but I think my favourite thing is the location of Kokomo Private Island. It is remote, unspoilt and sits alongside the Great Astrolabe Reef (just ten minutes from the shore), which is the fourth largest on the planet, with some of the best diving and fishing in the world on your doorstep. It takes your breath away.

What distinguishes Kokomo Private Island Resort from other holiday places in Fiji?
Kokomo Private Island is very true to its Fijian setting and heritage, but the guest experience is world-class. A stay is unforgettable, from the spectacular sea plane arrival to the incredible cuisine and the amazing things you can do on and around the island, from snorkelling straight off the beach to swimming with manta rays. The accommodation is a blend of stunning hilltop residences, the largest in Fiji, with luxurious private villas that are absolute beachfront.

Once you set foot on the island, everything is taken care of. There is the Great Astrolabe Reef for diving and fishing, and the neighbouring islands allow you to discover underwater grottos, secret waterfalls and incredible walks. The culinary team under Chef Anthony Healy create unforgettable meals every day, in the main Beach Shack restaurant and the more casual Walker d'Plank. Much of the produce is caught or grown on or around the island...we even make our own Kokomo Island honey! We also have just put the finishing touches on the Yaukuve Spa Sanctuary, which is the largest in Fiji and offers wet and dry Hammam rooms and state-of-the-art treatments.

Could you tell us your personal definition of a luxury resort?
To me, luxury encompasses everything that exceeds your expectations. Vision and attention to detail are important and I'm always looking to innovate and push the boundaries. Our approach on Kokomo Private Island is to continually strive for excellence across the board, but in the end, our brand of luxury is relaxed and very, very personal.

Besides Fiji, what is your favourite holiday destination?
One of our favourite holiday destinations is the top end of Sardinia to pick up fresh Corsican Rose, before travelling down to Porto Cervo and then onto Bonifacio. We love the beautiful anchorages along these coastlines, the crystal-clear waters, food and crisp rosé at each port.

For more information about Kokomo Private Island in Fiji, visit here.