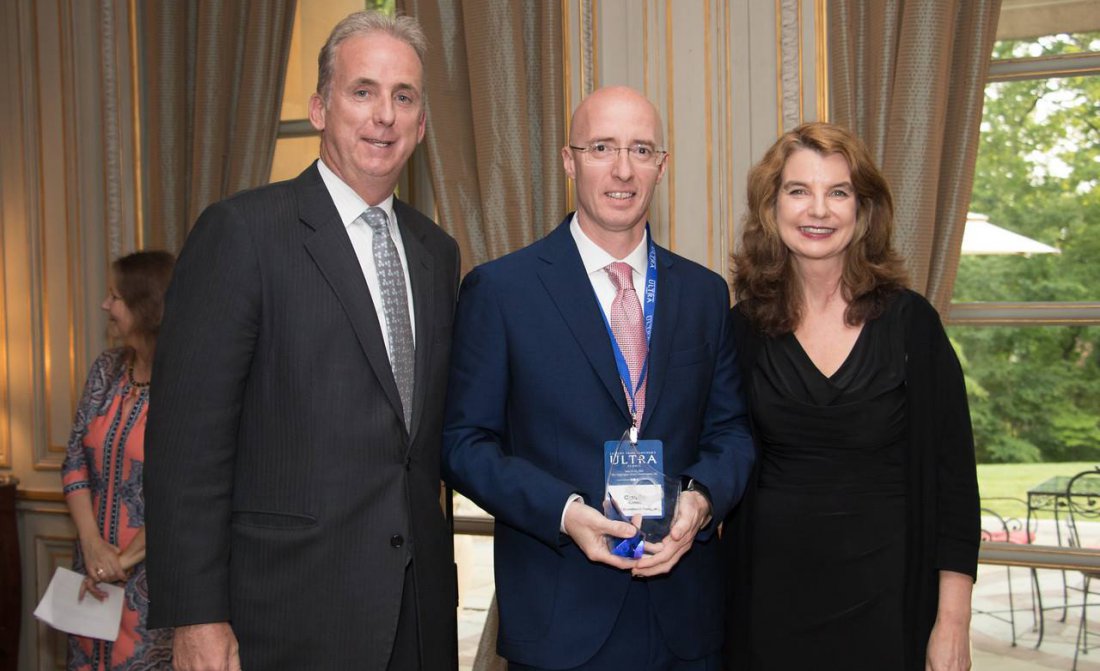 Hotel Brunelleschi in Florence, Italy, wins the "Top Luxury Boutique Hotel Worldwide" Award.

Every year, the Luxury Travel Advisor Awards of Excellence advisory board, an invitation-only panel made up of influential travel advisors, hand-selects the nominees across a range of products worldwide, such as hotels, cruise lines etc. The Luxury Travel Advisor Awards of Excellence winners are announced at the ULTRA Summit, the most exclusive event in the luxury travel segment organized by Luxury Travel Advisor's publishing house.

On the occasion of the ULTRA Summit 2017 edition, held at the Watergate Hotel in Washington DC on May 21/23, Hotel Brunelleschi has been announced as the winner in the "Top Luxury Boutique Hotel Worldwide" category. The prize was withdrawn on May 22 by General Manager Claudio Catani at the Belgian Ambassador's Residence in Washington. In withdrawing the prize, Claudio Catani has thanked first of all the Travel Agents who have voted Hotel Brunelleschi and his team that with its constant commitment has made it possible to achieve this success.

Hotel Brunelleschi's excellence has been recognized by the most prestigious media. Last year Hotel Brunelleschi won the Condé Nast Johansens Guide Award as "Best Luxury Value Hotel". The Travel Guide of the influential financial US magazine Forbes has included it with a 4-star rating in the very selective list of Florentine hotels featured in its Global Star Rating, that lists the best hotels, restaurants and spas worldwide. Travel and Leisure magazine has ranked it number one among Top Luxury Hotels in Tuscany, while TripAdvisor elected it among the 10 top hotels worldwide for its stunning view.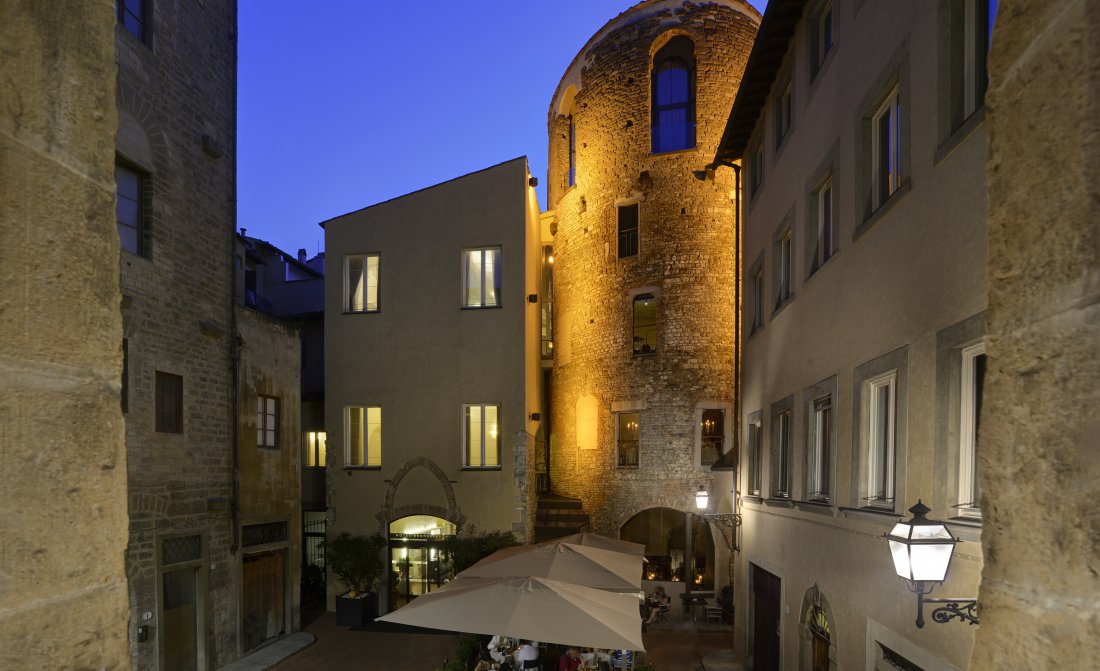 After a multi-million renovation implemented thanks to owners who have believed in the management project and have always supported it, the Hotel Brunelleschi now ranks among the most luxurious and prestigious hotels in Florence and worldwide. This is also due to the extraordinary service levels achieved, so much so that its General Manager Claudio Catani has won in 2016 the "Best General Manager" Award at the Luxury Travel Advisor Awards of Excellence. For the last 4 years Claudio Catani has also managed the historic Grand Hotel Principe di Piemonte in Viareggio.

Hotel Brunelleschi is a luxury 4-star hotel housed in a fascinating building that includes a 6th century byzantine tower and a medieval church, entirely refurbished respecting the original characteristics, located a few steps from the Cathedral. The hotel entrance is in a charming little square in the historic centre, within walking distance from the Cathedral, Palazzo della Signoria and the Uffizi Gallery. Fashionable shopping streets, the most famous art museums and galleries in town and remarkable monuments of Florence are only a few steps from here. In the tower basement it even houses a private Museum where Roman archaeological findings are displayed together with a Roman calidarium, remains of the Roman baths. The Hotel Brunelleschi is part of the Esercizi Storici Fiorentini (Historical Florentine Businesses). The hotel has been renovated in a classic-contemporary style where light colours and the grey of the typical Tuscan stone predominate.

The exclusive gourmet restaurant "Santa Elisabetta" is widely known in town as one of the best fine dining experiences with chef Rocco De Santis, coming from restaurant Vistamare in Latina where he just received the Michelin Star. Restaurant Manager is Domenico Napolitano while Alessandro Fè is the Sommelier. The ambience is intimate, it is located on the first floor of the hotel Byzantine tower and guests are really pampered as it has seven tables only!

"Osteria della Pagliazza", at the ground floor, provides a casual yet stylish dining approach with typical local food. During spring and summer season, a pleasant outdoor dining area serves an inviting menu based on local ingredients.

Discerning international travellers looking for a contemporary hospitality at the same time elegant and able to create an authentic atmosphere have the opportunity to live a truly unique experience.

Credits: Luxury Travel Advisor's ULTRA Summit