Thursday 4th of January 2018 01:11:26 PM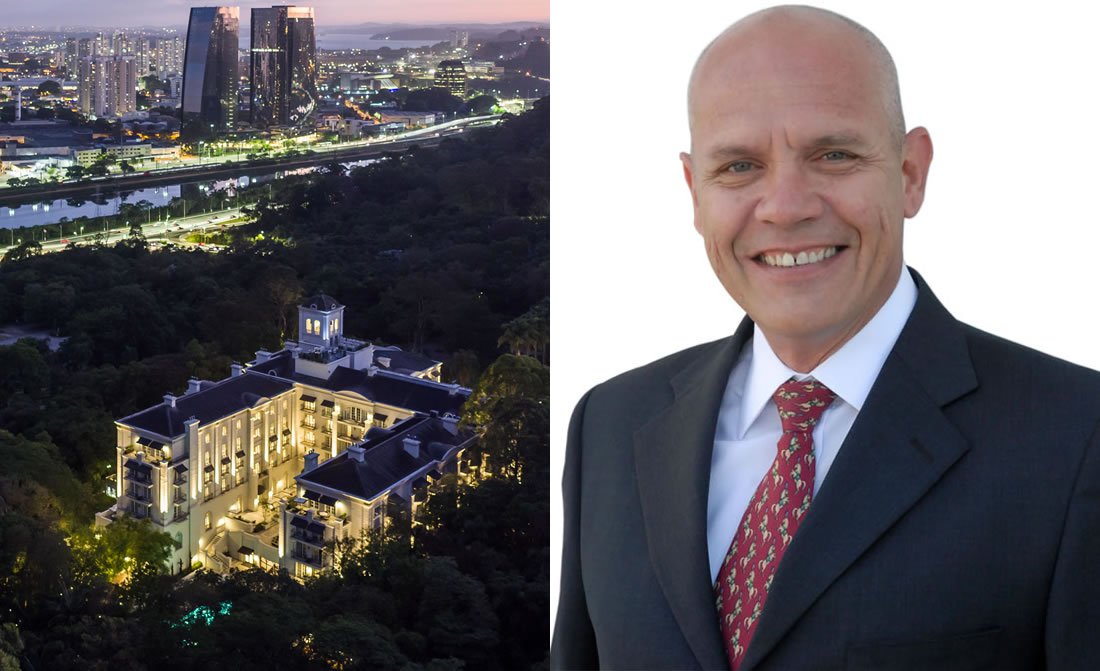 Today we have a pleasure to chat with Celso David do Valle, General Manager at the luxurious Palácio Tangará, one of the gems of the exclusive Oetker Collection, in Sao Paulo, Brazil. Celso gives us a brief overview of his career in the luxury travel industry, reveals the key elements for being a successful hotel General Manager and tells us his favourite Brazilian dish.

Celso, please tell us a little bit about your career in the luxury travel industry and how you decided to join the newly opened Palácio Tangará?
I started in the hospitality business over 35 years ago, when after a short experience in Food & Beverage, I was quickly drawn to the reception and front desk team at Rio Palace. By the age of 28, I was already a General Manager of a golf & resort hotel and can count today on a vast experience managing hotels in Brazil. I had the pleasure of working on 5 openings in hotels in Rio, São Paulo and Foz do Iguaçu, where I was managing the reopening of Belmond Hotel das Cataratas, just before joining the Oetker Collection and Palácio Tangará in May 2016 – one year ahead of hotel opening!

In your opinion, what is the key element for being a successful hotel General Manager?
To have the passion for the business and federate the teams around the taste for guest satisfaction and surprise. We cannot allow ourselves to be just good and perform well, this is never enough, you have to aim on being great and always going beyond expectations.

But also never to forget that a hotel's three pillars have always to be balanced: guests, employees and owners. If one of these three pillars is not fully satisfied, neither will be the others.

What kind of clientele does your hotel attract?
Palácio Tangará is redefining the luxury hotel business in São Paulo. Being surrounded by the lush greenery of Burle Marx Park but right next to main business districts, Palácio Tangará attracts from business men during the week, to leisure guests during the weekends. "It's like leaving São Paulo without taking the road", we get a lot. In a same day you may come by and see a corporate group having a meeting in one of our 9 events rooms, a couple enjoying the day by our exterior heated swimming pool surrounded by the park before going for a treatment in our elegant spa, a family checking-in for a celebration dinner at our fine dining restaurant Tangará Jean-Georges, ladies coming for the tea time by the piano at our lobby restaurant-bar Park Lounge & Terrace, friends joining for signature drinks at the Burle Bar with the sound of a jazz trio and even a bride coming down from one of our 141 rooms to get married by the terrace of our Cristal grand ballroom!

What is your favourite neighbourhood in Sao Paulo?
It has to be Morumbi, with its residential feeling, and Itaim, where you can walk in the streets and go from a delicious Japanese restaurant, to a typical Brazilian boteco (popular bar), from a refined French bakery to a traditional Brazilian steak house! So much to do in only a few blocks.

And your favourite Brazilian dish?
Vatapá de camarão – a typical dish from the northeast of Brazil, using what is most fresh from the sea and combining with ingredients that were already used by Indians and upgraded with African culture after Brazil was discovered by the Portuguese. A true combination of Brazilian culture and flavours.

Find out more information about Palácio Tangará.