Wednesday 4th of October 2017 08:28:51 AM


I feel so privileged to have enjoyed a few days of my holidays staying at the Four Seasons Resort Mauritius at Anahita. It is the most magnificent hotel in Mauritius and one that I have every confidence in recommending to my clients, be they VIPs, golfers, or those wishing to take their family on an extra special holiday.

I travelled in business class with Turkish Airlines; this is an excellent option as it has the benefit of being more reasonable, if you don't mind transiting in Istanbul. The on-board service was very good and the food was delicious, plus the seat turns into a flat bed.

After a short drive I had the excitement of being transferred to the resort by speedboat: this is where I gained the wonderful new skill of how to drink a Piña Colada out of a coconut without spilling a drop, while whizzing across the beautiful azure blue water!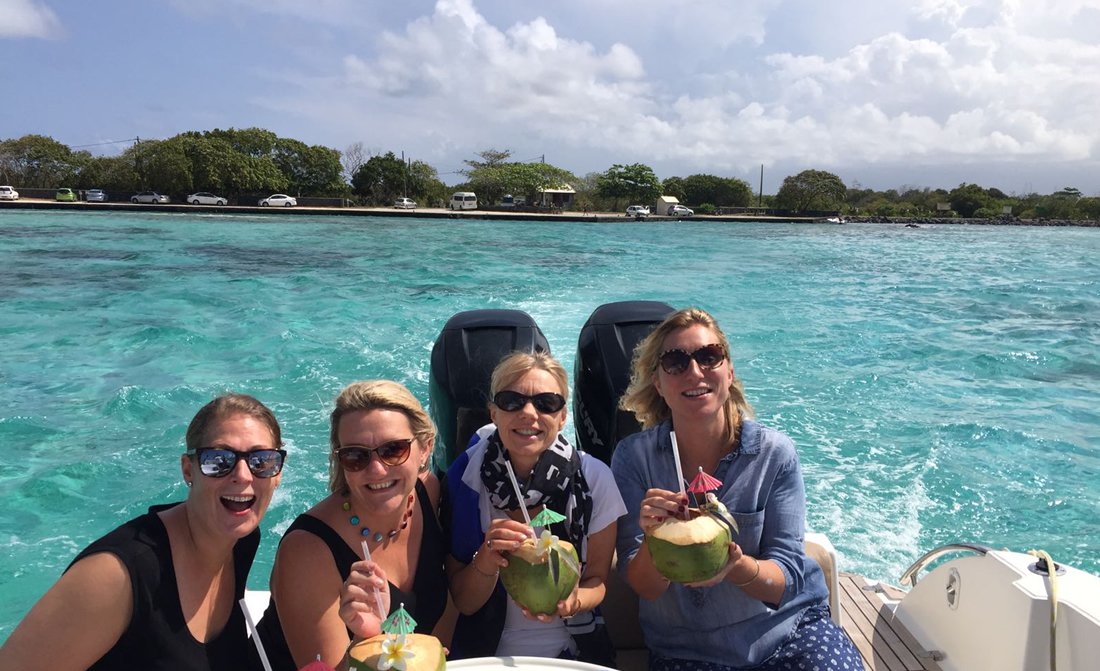 I simply can not speak highly enough about the service and dedication of all the staff at the Four Seasons Mauritius, each and every one went above and beyond in their attention to detail and with a genuine wish to make our trip a happy and memorable one. The company policy that we should follow the Golden Rule in our lives is certainly being adhered to.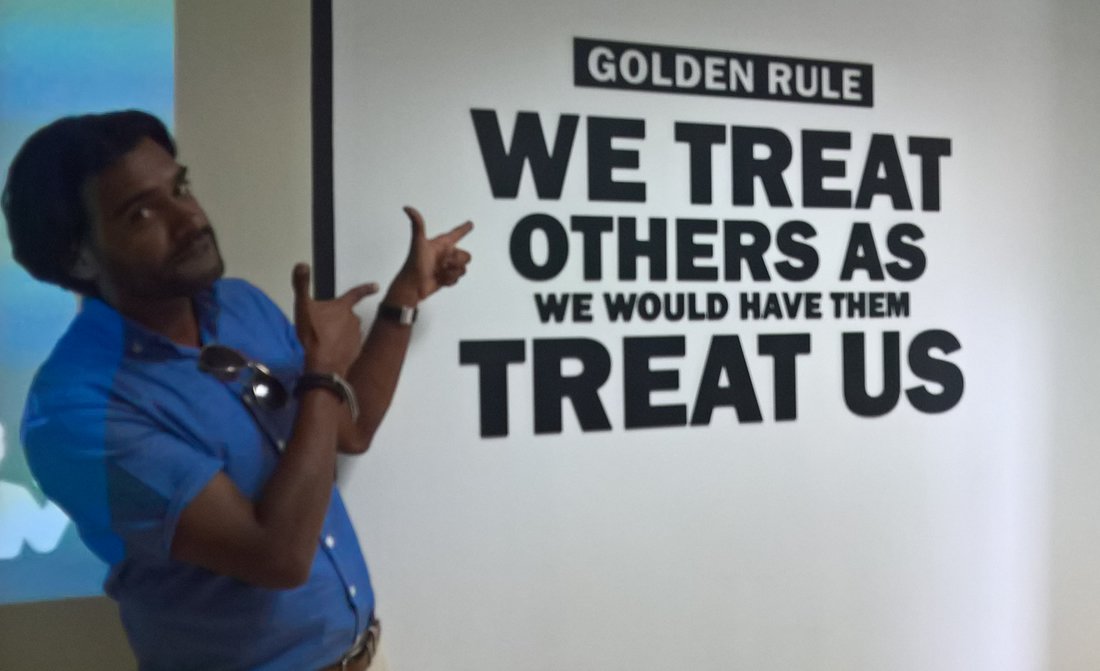 The accommodation is all in private luxury villas dotted around the 64 acres that are maintained by a skilled group of 90 gardeners! Every luxurious detail is designed with the client's comfort in mind from the world renowned Four Seasons beds to the choice of places to wash, be it the bath, indoor or outdoor shower. Each villa has its own pool, varying in size according to the number of bedrooms in the villa. The larger villas have their own kitchen where it is possible to arrange for a private chef.

For most of us when staying in a luxury resort the food is an important part of the overall experience. Mauritius is a French speaking island and this is reflected in the outstanding cuisine. I would certainly recommend the half board option as there is so much choice, you can even have a cookery lesson in the lovely herb garden.

If you are a golf enthusiast you may wish to know that the course has been designed by Ernie Els, and is a 7,500-yard, 18-hole, par-72 championship course with large fairways and five sets of tees. Six stunning oceanfront holes culminate in a final shot that is among the most spectacular in the world. It is quite incredible there is no charge for hotel guests, and with the added benefit of 4 other excellent courses within one hour's drive this is certainly the perfect place to stay.

From personal experience I can recommend the Spa as well, as the treatments are of the highest standard. The location is simply wonderful, set on wooden pillars above the Indian Ocean lagoon and surrounded by tropical vegetation - each treatment suite allows you to feel the sea breeze and I could have happily spent all day there!

When I thought that life could not get much better lying on a comfortable sun bed on a wonderful beach sipping pink champagne, a helpful beach attendant asked if he could clean my sun glasses!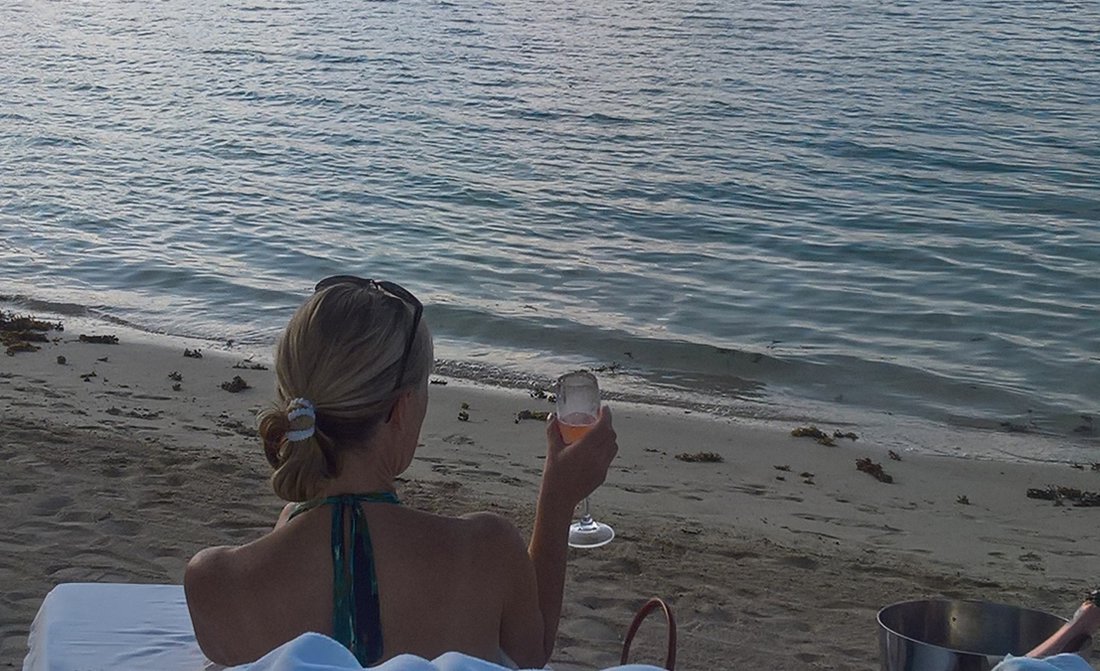 For clients with children the facilities are age appropriate, for infants there is a covered baby pool area, young children have lots of activities and as for teenagers the words "I'm bored" will not escape from their lips. The children will be asking each day to go to the kids club, leaving the adults some time to relax and enjoy one another`'s company. The added bonus is that there is no charge for the clubs.

There are plenty of activities outside the resort including spending time on the catamaran with an opportunity to snorkel. I truly felt as if I was swimming in an enormous tropical fish tank !! You can also enjoy the magnificent views of the island and sugar plantations whilst having an adventure on a quad bike, with the guide giving you a fascinating lesson about the history of Mauritius.

Having had this wonderful luxury Mauritius experience and making some excellent contacts I would be very happy to arrange a quote should you be interested in going. You can contact me via email heather@hurlinghamtravel.co.uk or call me on +44 1932 566 884.