Thursday 19th of May 2022 12:36:29 PM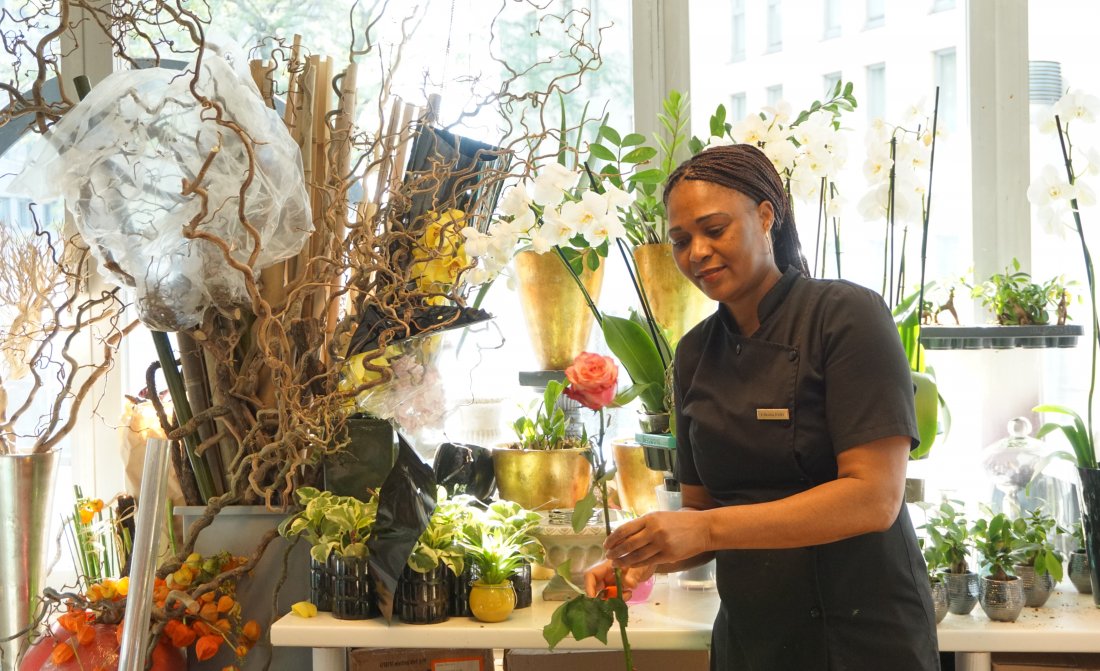 Every five star hotel looks better with flowers and floral arrangements. There is nothing more inviting for guests than being welcomed with fresh flowers in a luxury hotel. That's why we asked Celestine Joao, the Florist at the Mandarin Oriental, Geneva, to tell us about herself, her job role and her biggest inspirations to create magical bouquets that impress even the most demanding clients.


Celestine, please share with us about your floristry background.
I started to study floral art when I was 17 years old in Angola, my country of origin where I grew up and developed my passion for flowers. I then left my country for Switzerland, with the desire to deepen my knowledge in this field and to be able to live from my passion here. A few months after my arrival, I had the opportunity to join the Hotel du Rhône as a florist, which later became Mandarin Oriental, Geneva. The group supported me enormously in my work and offered me the possibility to solidify my knowledge through floristry training. Thanks to this, I was able to travel to many countries and discover new aspects of floral art.


Could you tell us about your current role at Mandarin Oriental, Geneva?

This was my very first job as a florist and for 25 years I have remained loyal to the Mandarin Oriental, Geneva. One of the main reasons is that here I am allowed to express my art with total confidence.

I am in charge of all the flowers in the hotel and I maintain them every day. I also talk to hotel guests to organise all kinds of events. My passion in my work is to make the clients happy through my floral works. Thanks to this, over the years I have created loyal relationships. I think that many of them are charmed by the atypical and original side of my personality and perceive it in my bouquets.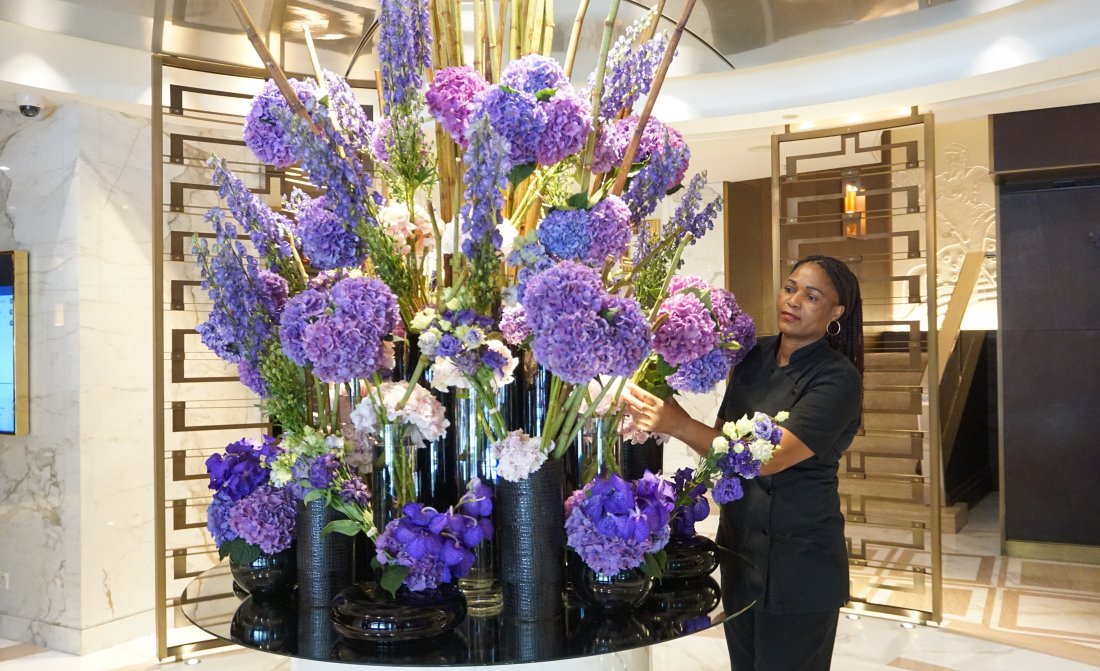 Where do you get inspiration for your floral designs?

At the beginning of my career, it took me a while to get my floral work into shape. Now it's a matter of course and ideas come to me instantly.

You can find African inspiration in my bouquets. Sometimes there is a tropical atmosphere, with a lot of colour combinations. My many trips abroad and especially Japanese floral art have been a great source of inspiration. My style also evolves according to trends, seasons and customer requests.


Are there certain rules in floral artistry that you bend?

For me, there are no particular rules in floral artistry. It is a field where everyone is free to express their creativity with the colors and shapes of their choice. However, there are certain constraints to respect depending on the clientele. Their preferences, allergies and requests must always be considered.


What is your favourite flower?

My favourite flower is the white orchid. However, I am also very fond of green plants. White and green represent purity and hope to me. The combination of the two is my favorite pairing.

-----

If you wish to book your stay at the Mandarin Oriental, Geneva, please call us on +44 20 7148 1778 or send us an enquiry.

For more information about this luxury hotel in Geneva, please visit here.