Wednesday 20th of October 2021 01:35:27 PM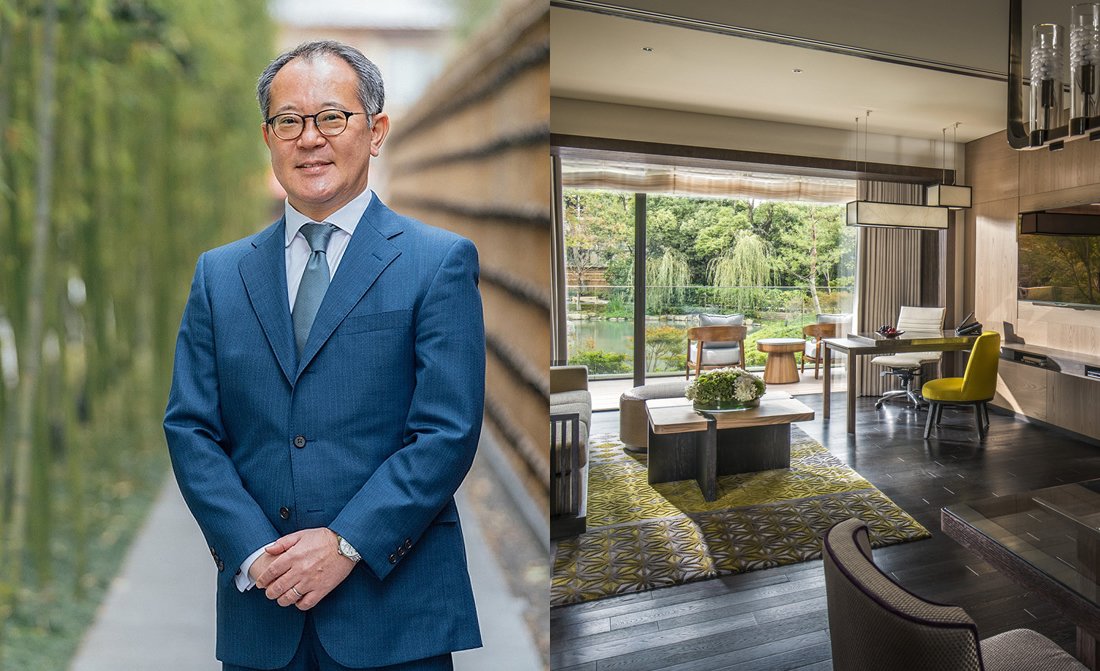 We are happy to be talking to Mr. Takuya Kishi, who is the General Manager at the Four Seasons Hotel Kyoto, Japan.

Can you tell us more about yourself, and where and when did your initial interest in hospitality begin?

I have been in the industry for almost 30 years. I join Four Seasons in New York in 1998. I joined The Pierre New York, a Four Seasons Hotel (The Pierre is no longer with Four Seasons), as Assistant Front Desk Manager. I moved up to Front Office Manager and transferred to San Francisco as an opening member right before 9/11. Since then, I have moved around in Asia and I was promoted to Director of Rooms, Hotel Manager and General Manager in Tokyo. In December 2020, I relocated to Kyoto and became General Manager at Four Seasons Hotel Kyoto.

"Traveling" is always in mind since I was little. Finding out something and somewhere new and meeting people fascinate me even now. When I was a high school student, I had an opportunity to visit the US. That experience got me interest in the world outside of Japan. I spent one year in the States again when I was a university student. I taught Japanese language and culture to American students. I fell in love with the States! I asked myself how I could come back to the States to stay long time and eventually work. This led me to think studying hotel management at grad school and eventually landing a hotel job could be a way to go. My dream came true. I studied and worked in the States for 14 years.

What motivated you to start working at the Four Seasons Hotel Kyoto?

I am from Kobe, which is a part of Kansai region, and Kyoto is a part of Kansai region as well. So I came to Kyoto often as a tourist when I was young. I was ready to try something different after spending seven years in Tokyo. Four Seasons Hotel Kyoto has been in my radar screen for my next destination. The opportunity came last year! I am very curious to learn about Kyoto and to find out how we can make contribution to this city. I am here to establish long term relationship with our neighbourhood and community. I can utilize my background with my international experience to the full extent to achieve my goals in Kyoto.

What are the hotel's WOW factors?

800 year old Pond Garden. You do not expect there is a Japanese garden from outside. Once you enter the entrance, you see a part of greenery in the garden. You can see different look of the garden, seasonally, day and night, rain or shine. It is a very relaxing space.

Two storied wellness facilities. On B2 level, you can be on treadmill for one hour. Change into swim wear, you can swim for 30 minutes. Relax in Japanese style bath, "Ofuro" for 30 minutes. And then, move one flight up to B1 for relaxing massage for 90 minutes. We have everything!

In the luxury industry, what is the right balance between heritage and modernity, legacy and innovation?

That's a very good question. I do not think there is one answer, which fits into all hotels and destinations. We need to consider "why" the guests are here, Four Seasons Hotel Kyoto in Kyoto, Japan. Our guests are expecting a certain level of universal comfort and a something only we can offer in Kyoto. So for us specific, we are more in heritage and legacy balance.

Any insider tips for visiting Kyoto? Any do's and don'ts for travellers?

Kyoto is relatively flat (except Kiyomizu Temple area) and compact. Walking and biking are two most recommended mode of transportation in Kyoto. With that, you can wander into super narrow street and you bump into a little cute café or bakery.

-----
If you wish to book your stay at Four Seasons Hotel Kyoto, please send us an enquiry or call us on +44 20 7148 1778.

For more information about this luxury hotel in Kyoto, please visit here.