Wednesday 9th of January 2019 08:56:15 AM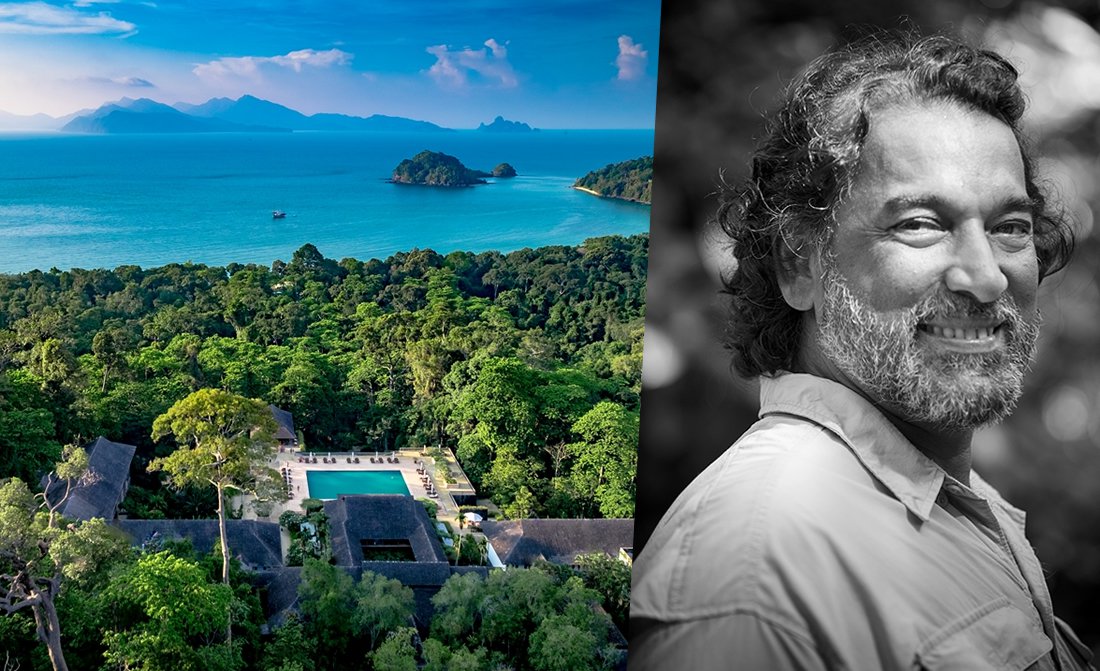 Irshad Mobarak has been the Resident Naturalist at The Datai Langkawi for the last 25 years. Having a huge love and passion for the natural world, Irshad organized an uncountable number of eco-tours for travellers in Langkawi. Besides working for The Datai resort, he also founded a company Natural History Tours, that organizes wildlife experiences in Langkawi and the nearby islands.

One of the most famous Naturalists, Conservationists and Educators in the world, Irshad has been featured in such television channels like Discovery Channel, Travel and Living Channel, BBC and National Geographic Channel. He also appeared on a TEDx talk in Singapore, which you can view here (we guarantee you will not only be inspired, but also get a lot of knowledge of nature).

We had a huge honour and pleasure to meet and talk to Irshad. For his inspiring story, please read the interview below.


Irshad, thank you for your time chatting with us. Please, can you tell us how long you have been with The Datai Langkawi?
I joined The Datai in late 1993. Two months before it was officially opened.

That's a really long time! And where does your passion for eco-tourism come from?
My love for nature was instilled in me at a very young age by a father that took his kids on many excursions into the wild rainforest of Malaysia. This exposure to nature had left an endearing impression in me till today.

What is so special about the nature of the island of Langkawi?
For a small island, it is packed with biodiversity. There are two main reasons for this:

a) The result of a paleogeological history no other island in the region has undergone. This had resulted in the deposition of an amazing diversity of rock/soil substrate. This diversity of rock/soil substrate in turn determined the kind of flora/vegetation that thrived on it such as Lowland Dipterocarp Rainforest, Heath Forest, Littoral/Coastal Forest, Forest on Limestone and Mangrove Forest. This diversity of forest types in turn determined the diversity of fauna peculiar to its preferred vegetation.

b) There are a total of 34 Mega Biological Hotspots on the planet. The Langkawi islands is found at the fusion point of 2 such hotspots namely the Indo-Burma Hotspot and the Sundaland Hotspot which have resulted in a mix of some of the flora and fauna of both here.

The numbers are impressive, for example, there are 535 species of butterflies and 263 species of birds so far recorded on these islands.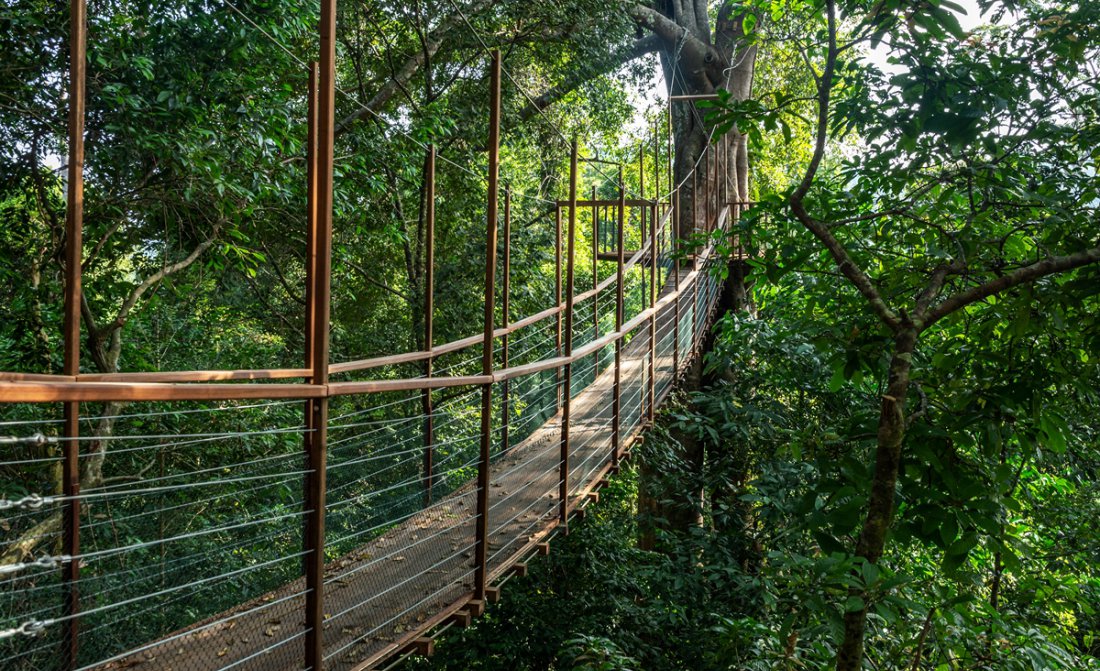 What eco-experiences can the resort's guests enjoy?
There are a variety of eco-activities to cater to all age groups and both the budding and well-seasoned naturalists. We conduct guided butterfly and birdwatching walks, beach walks, reef flat walks at absolute low tides, kayaking through our small mangrove forest, coral reef conservation activities and research projects that guests can participate in if they want. We have 3 easy hiking trails within the property and for the fitter there are 2 longer trails. The highlight of the Rimba trail is the modest canopy walkway and tower experience.

In your opinion, what is needed to be a successful Naturalist?
A passion and love for the natural world is indeed the most essential requirement, all else will follow. To see the natural world around us in childlike wonder and amazement. My personal hero is Alfred Russel Wallace, the co-founder of the "Theory of Evolution", his life history and his adventures in the Malay Archipelago are certainly inspiring.

In terms of inspiration, can you inspire us by sharing your life's motto (credo, quote)?
"Let the beauty of what you love be what you do" …. a saying by Rumi

On your day off, how do you enjoy spending your free time?
I am a father of 2 very young children (7 and 9 year old), they are my priority in my life right now and I find great pleasure enjoying precious time with them. It brings great joy, just to see them explore and discover the great big world around them. And to be there to teach and to answer their queries. May we always hold the world in wonderment!

For more information about The Datai Langkawi, visit here.