Thursday 27th of April 2017 10:55:12 AM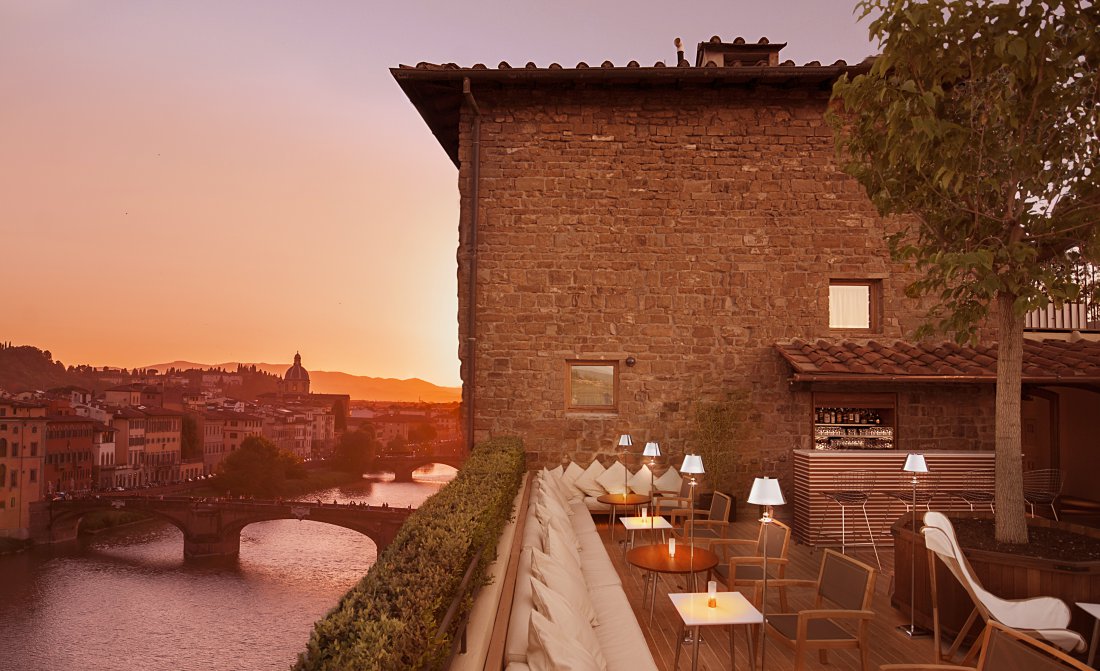 The Aperitivo season has officially begun when the express elevator to La Terrazza can't catch a breath. At least you can catch yours, with an aperitivo and a 360 degree view of Florence from this magnificent lounge bar at the top floor of the medieval Consorti tower of the fashionable Hotel Continentale.

The ultimate location in Florence to meet for a cocktail surrounded by the most impeccable views of the Arno, Brunelleschi's Dome, San Miniato, Palazzo Vecchio and Forte Belvedere.

Floating on the rooftops of Florence is an exquisite selection of classic cocktails and unusual concoctions just waiting for you to taste designed for every mood and occasion.