Monday 1st of May 2017 02:33:43 PM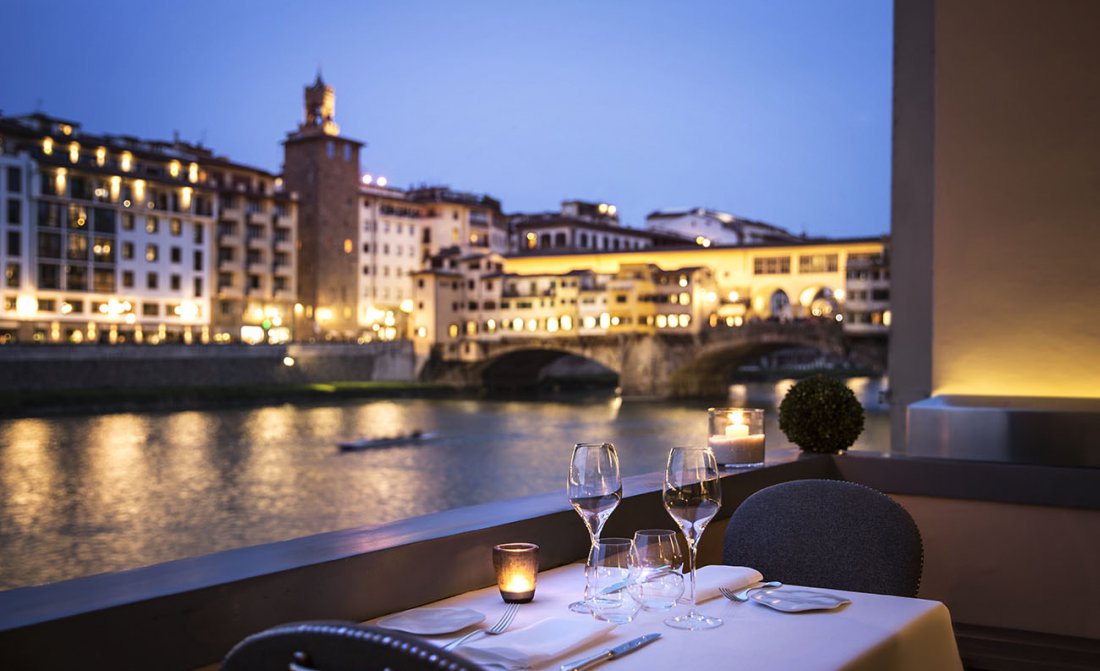 Hotel Lungarno, Lungarno Collection's quintessential classic Florentine hotel, owned by the Salvatore Ferragamo family, will re-open in less than a month. Each member of the team, every smiling face and welcoming host, await guests with open arms on June 1st, 2017!

Designed by internationally renowned interior designer, Michele Bonan, who has designed all Lungarno Collection properties, Hotel Lungarno now features 65 guest rooms, including 10 new family rooms and suites which will be able to accommodate up to 4 guests in the same room, as well as new connecting and adjoining rooms and two new Executive floors, which can be privatized for larger families travelling together and VIP clients.

The new lobby will completely change the guests' arrival experience thanks to the direct views of Ponte Vecchio and a more intimate atmosphere.

A completely redesigned breakfast area will create a fresh new look and feel. Guests will be able to enjoy breakfast al-fresco with unique views and this will be one of the most enjoyable moments for them.

With a more airy feel and direct views of the Arno River and famed Ponte Vecchio, the Picteau Lounge will become the perfect place for afternoon-tea, as well as aperitivo or after-dinner drinks, while Borgo San Jacopo, the hotel Michelin starred restaurant will be used exclusively for dinner and private events.

The hotel's Guest Relations team has created additional bespoke experiences. New partnerships have been forged and the hotel will be able to offer guests unique experiences, including new Art Itineraries relative to the incredible collection of over 400 drawings from the 20th Century - one of the largest, privately owned collections. Among the artists displayed inside the hotel are Picasso and Cocteau, together with the the top Italian representatives of those years, such as Piranesi, Bueno and Sironi.

Lastly, this year marks the 50th anniversary of the legendary hotel, marking the moment it opened as a boutique, luxury hotel in 1967, well before becoming Lungarno Collection's flagship hotel in 1995.

The enchanting view of the Ponte Vecchio and river Arno have not changed, but the furnishings and the comfort enjoy new life.