There are many great things about Portugal, not least the ease and speed with which you can get there. After an early Monday morning start from Stansted, I was already on the road from Lisbon to the small, coastal suburb of Estoril, by noon. Once the favoured resort of the Kings and Queens of Europe, Estoril is also home for The Hotel Palacio, where they chose to stay, and my home for the next 36 hours.
Hotel Palacio is without question the town's most elegant and well-connected building, sandwiched between the pretty seafront and the renowned Casino Estoril. This grande white dame may be elderly, but she is exquisitely preserved and still giving off more than a whiff of decadence and glamour. Service is strictly old school here with no stone left unturned; every guest is treated like royalty at the Palacio.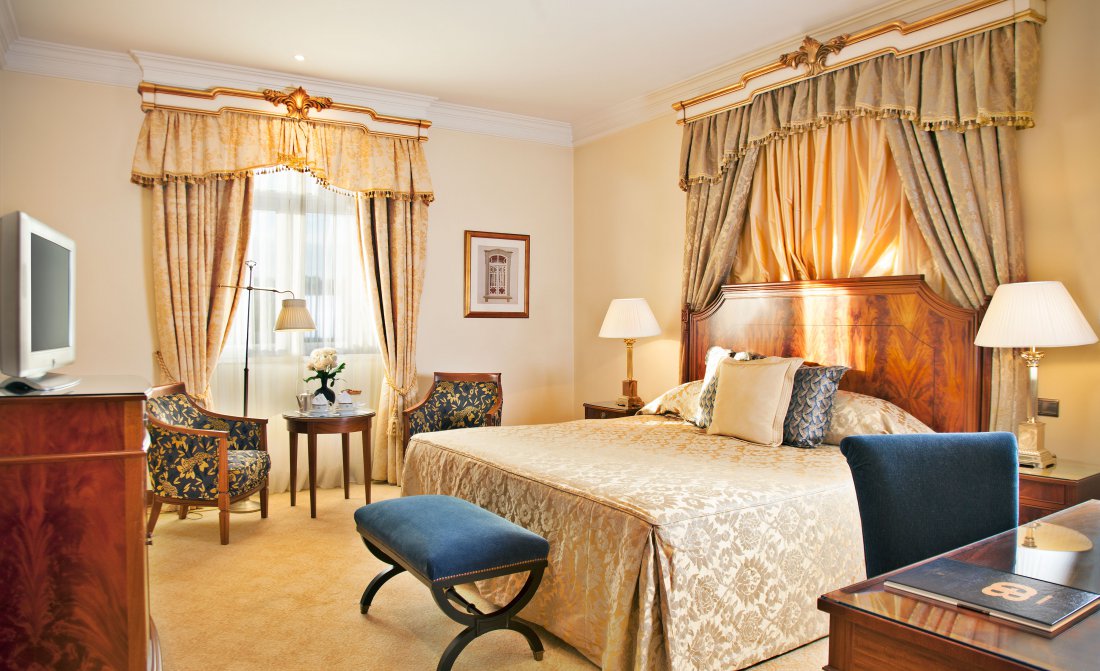 My opulent suite with a double balcony overlooking both the Adriatic and the casino, was hard to leave (especially with a tempting plate of the hotel's famous Portuguese custard tarts awaiting me), but I was here in the pursuit of wellness. During my short stay I would be experiencing the health-promoting benefits of the hotel's exceptional (but up until now relatively undiscovered) spa and wellness centre and sampling some of its unique facilities and treatments. I couldn't wait.

Located in a separate, state-of-the-art building across the road from the hotel itself, the spa and wellness centre can be reached via a rather clever corridor and lift route leading directly from the hotel. So making your way from your room straight to the spa is a doddle – you can do it in your robe and slippers if you choose.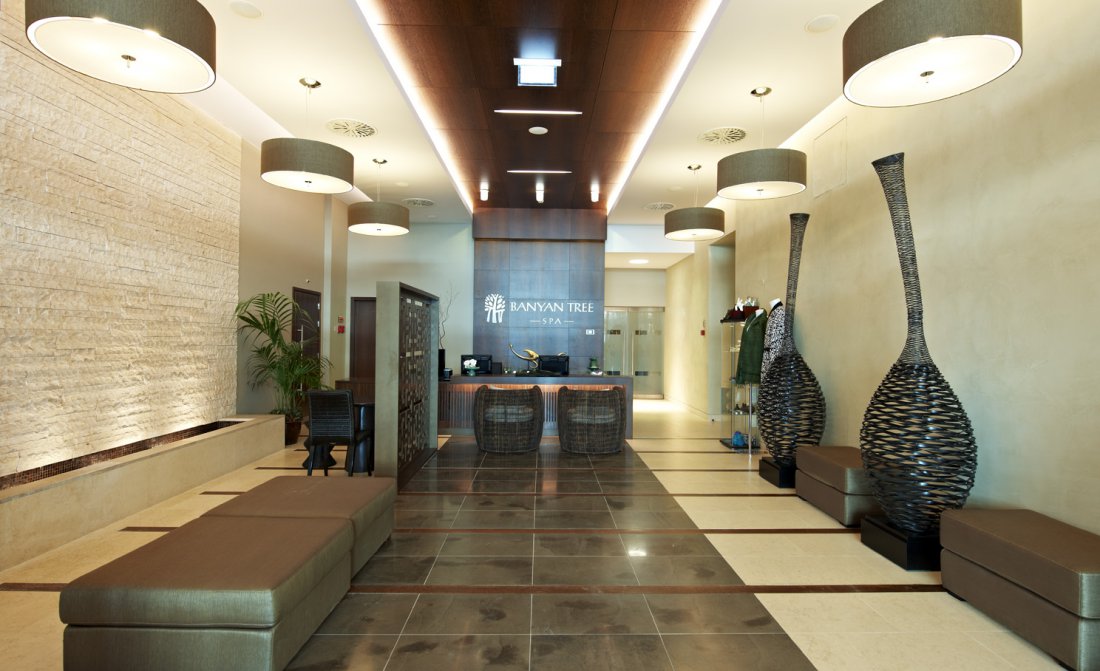 In contrast to its grandiose parent, the wellness centre is a contemporary high-rise with sharp, clean lines and a cool, slick interior. Arriving at ground level, I was greeted by the rich, warm tones and delicious jasmine oil aroma of the Banyan Tree Spa reception and given my schedule for the afternoon. An hour in the Dynamic Pool, followed by a 90-minute traditional Thai massage and relaxation – I love my job!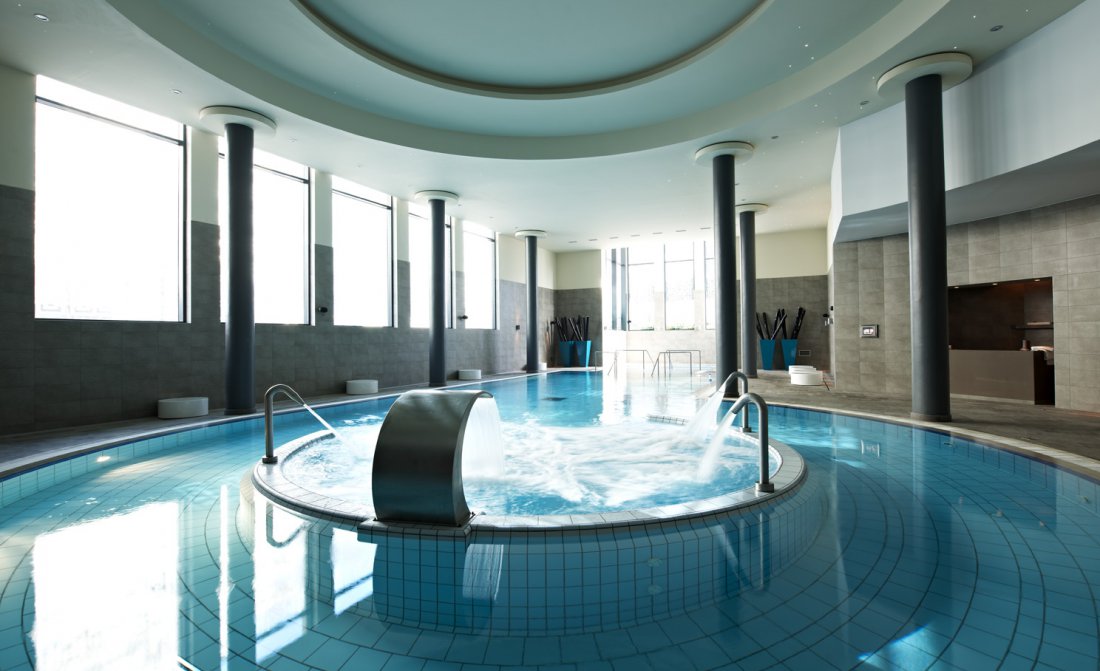 The Dynamic Pool was a revelation. A giant pool filled with comfortably warm water and a number of different ways to reap its benefits. From the gently soothing bubbles of the Jacuzzi at one end to the extremely powerful jets at the other, designed to pummel any shoulder and back tension into submission, this was no ordinary swimming pool. In the centre, a strong circular current enables you lay back and be transported around without the slightest effort, or alternatively you can choose to swim against the flow and get a really good workout.

Completing the Hydro Banyan Circuit there is a hammam, sauna, steam room and refreshing sensations showers, making this watery wonderland the perfect place to relax, unwind and reconnect with a work-weary body. It worked wonders for me, and when the therapist arrived to take me for my Thai massage the morning rush hour and airport chaos already felt like a distant memory.

The massage, on the other hand, is something I won't forget in a hurry. And for all the right reasons.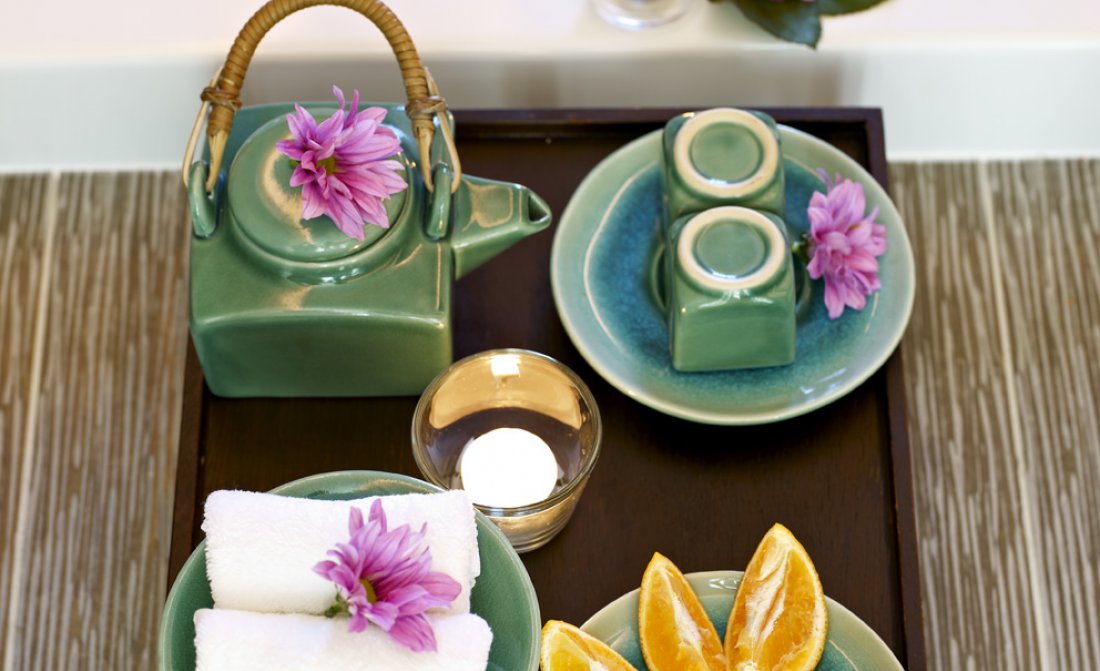 Having suffered from neck and shoulder pain for sometime, I took the brave step and opted for a 'strong' massage, softened slightly by the rose-scented essential oils that accompanied it. All of the Banyan Tree Spa therapists are trained in Thailand in traditional techniques and you can definitely tell that you're getting the real McCoy. After 60 minutes of serious pressure and gentle body strokes pulling me this way and that I was offered a very welcome pot of ginger tea and floated back to my hotel room in a delicious daze. I can't remember the last time I felt so totally relaxed and after an early 'clean' dinner of salmon and lemon vegetables in the Bougainvillea restaurant, I fell into my big comfy bed and slept like a baby.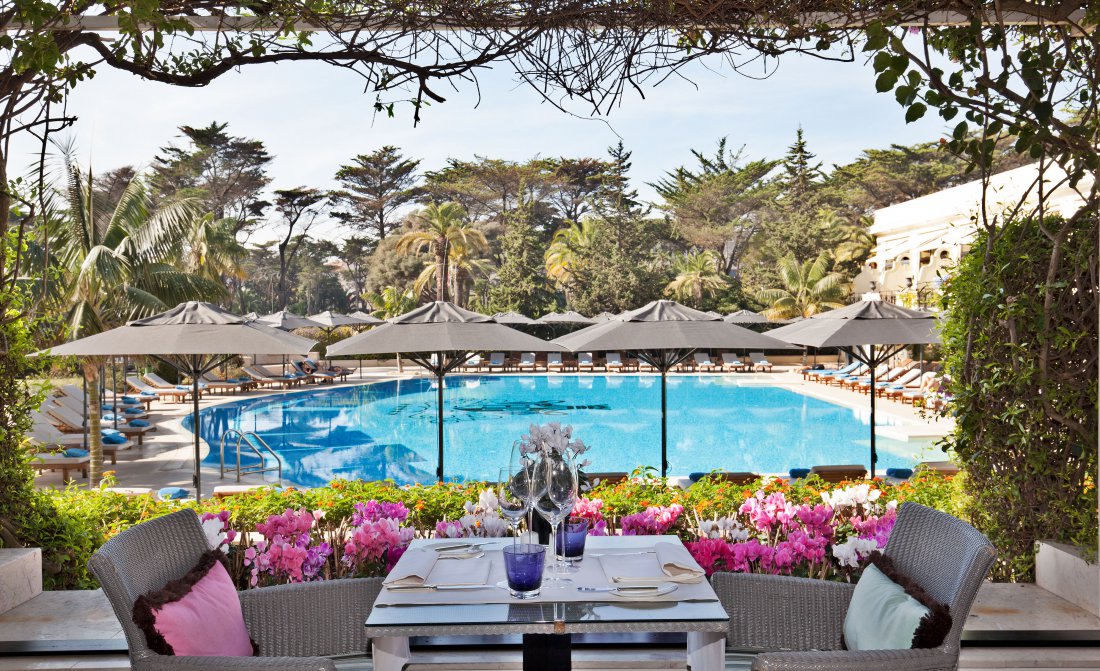 Next morning I was up with the larks (and a few other willing bodies) for my 8.15am Hydrobike group fitness in the Wellness Centre. I took the lift up to the second floor, left my clothes and my inhibitions in the super-smart changing rooms and joined the rest of the class in the special healing waters of the thermapool. Much like a spin class, but with the bike and your bottom half under water for the duration, hydrobike is a great way to burn calories and strengthen leg, arm and core muscles without putting any strain on your joints. It's certainly not a soft option, but the low impact of pedalling in water and pushing against its weight with your arms, makes it suitable (and popular) for all levels of fitness. Our enthusiastic instructor did a brilliant job of making herself understood in both English and Portuguese and we all finished feeling wide awake and ready to face the day.

Butt buffed and bingo wings banished, I was led to the epi-centre of the wellness clinic where the seriously impressive treatments take place. In direct contrast to the deep brown tones and intoxicating aromas of the Banyan Tree Spa downstairs, the Wellness Centre is a clean, white clinical space. It boasts a number of specialised treatment rooms and an outstanding role call of reputable doctors and practioners, ranging from oesteopaths to hydrologists, rheumatologists, podiatrists, nutritionists and experts in anti-ageing. Here I was treated to a jet shower that involved being blasted from a distance by something resembling a fireman's hose. The clever therapist turned up the pressure as my body became more acclimatised to the assault and then made tiny circles with the end of the hose to give every muscle on my body a serious pummelling. Designed to improve circulation, encourage the elimination of toxins and tackle cellulite, you can feel this treatment breaking down the fat and getting your system working – I would have one very morning if I could.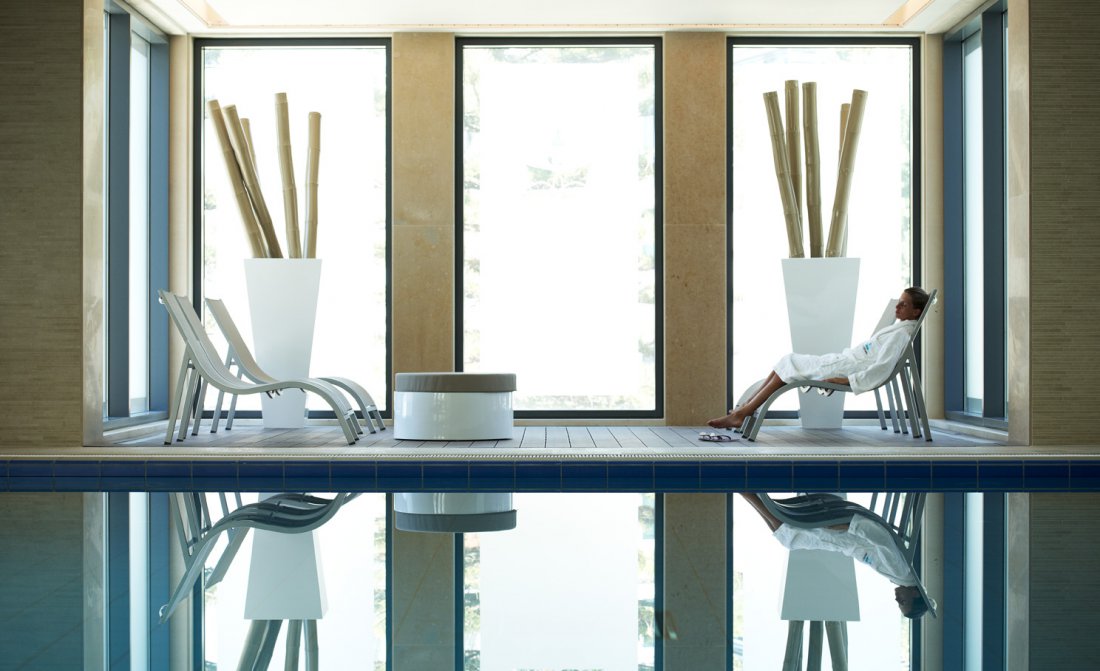 Hard work over, what comes next is pure pampering. Submersion in a warm hydromassage bath filled with moisturising almond milk-enhanced water, while gently bubbling jets soothe your muscles. Then it was into the next room for an invigorating deep tissue Vichy Shower Massage conducted under warm sprinkling water to soothe away aches, pains and any lingering cares you might still have after 24 hours in healing heaven.

Feeling refreshed and rejuvenated by the whole experience I decided to finish my Hotel Palacio Spa and Wellness Centre experience with a group yoga class. It's been an amazing 36 hours and as I board the plane to come home I look and feel like I've been on holiday for a week or more.

Hotel Palacio Estoril offers a range of superb value 3 to 7 night Spa and Wellness packages, from beauty boosters to anti-ageing, detox to weight loss, all including accommodation, treatments, classes and specified meals. To find out more about this luxury hotel in Portugal, its Spa services and packages, click here.