Wednesday 25th of October 2017 06:40:48 AM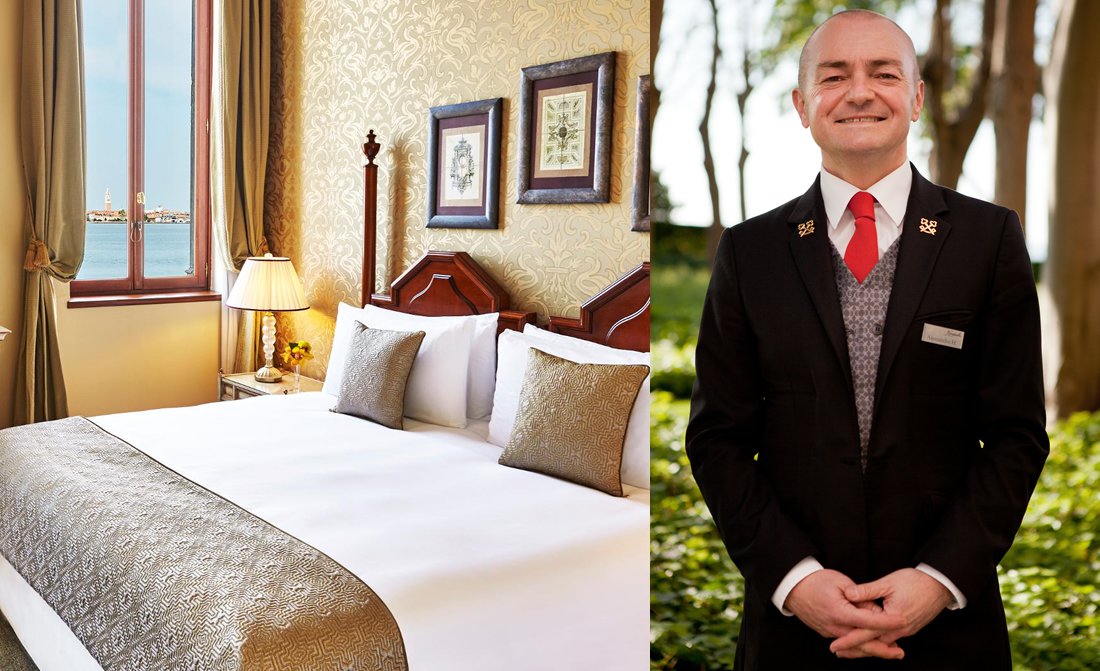 Alessandro Heinrich is a Head Concierge at San Clemente Palace Kempinski, a luxury palazzo hotel in Venice, Italy. Read this interview, where he tells us about the history of the hotel and the experiences he can arrange for his guests. He also reveals us what he loves most about the city of gondolas and grand colourful buildings, and what his favourite Veneto region dish is.

Alessandro, can you tell us an interesting fact from the hotel's history?
The hotel is located on the private island of San Clemente. First settled in the 12th century as a monastery, whose church continues to enchant its visitors, the island was a gateway for the pilgrims and soldiers heading to the Holy Land.

What extraordinary experiences can you organize for your hotel's guests?
Strolling around Venice by foot or travelling on a boat is an amazing experience, but what about seeing the city from another point of view? We can arrange special helicopter tours: an amazing experience to enjoy the uniqueness of Venice, a city built on more than 115 islands.

How do you spoil the little guests?
The hotel offers a wide selection of entertainment and educational activities meant for children, with a dedicated area in the heart of the centuries-old park.

What do you like most about Venice?
I love Venice's architecture: it amazes me to think that such beautiful palazzi were actually built on water.

Can you name your favourite dish of Veneto region?
Have you ever heard of Moeche Fritte (fried soft-shell crabs)? This is a truly traditional Venetian dish and definitely my favourite one.

For more ideas on what to do, see and experience in Venice, click here.