Thursday 15th of March 2018 10:36:45 AM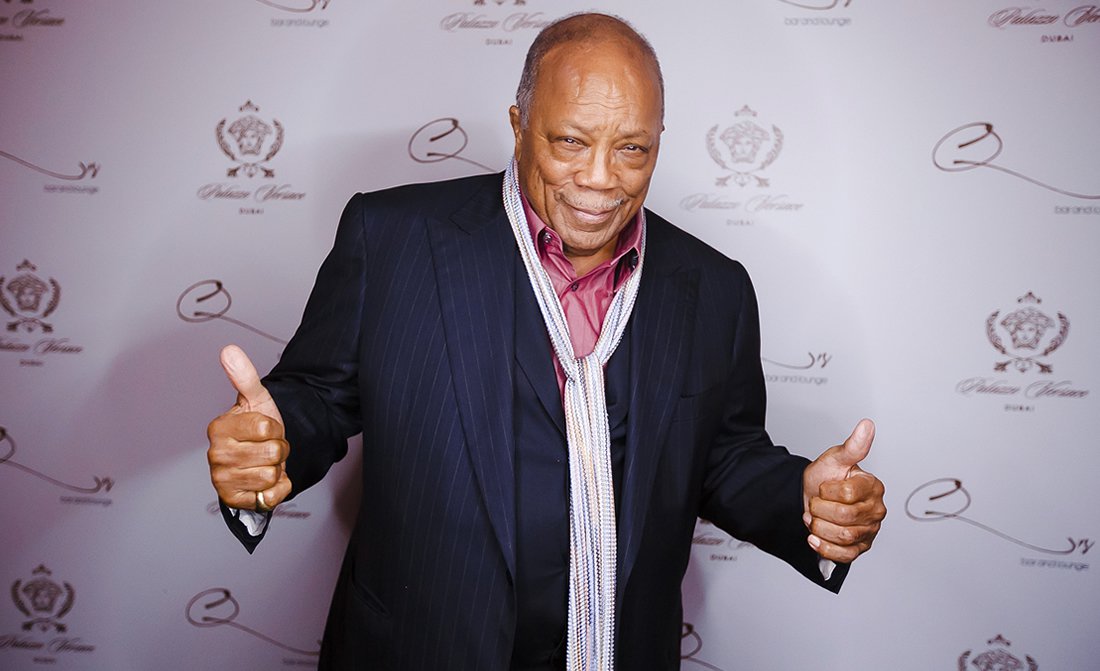 Here, at Hurlingham Travel, we are very passionate about soul, jazz and music in general, and, of course, we love Quincy Jones! A world-famous record producer, actor, conductor, arranger, composer, musician, television producer, film producer, instrumentalist, magazine founder, entertainment company executive, and humanitarian, Grammy Awards winner, Quincy has recently contributed with the opening of Q's Bar and Lounge at Palazzo Versace Dubai. This "all about good music place" invites people to come and listen to fabulous concerts, which schedule is directed by Quincy himself!

We feel so excited to interview Quincy Jones, the genius of music, who tells us not only about Q's Bar and music, but also gives his idea how proper business should be. He also reveals his favourite way to spend holiday (with music involved, of course!) and explains why Dubai is truly fascinating.

Quincy, please tell us how the idea of opening Q's Bar and Lounge was born?
I had been working on a similar concept for many decades, but we hadn't found the right partners at the time. Finally, after we connected with Raza Jafar and Enshaa, we felt that it was a match made in heaven. Any business venture must be based upon trust, love and respect, and we truly trust, love, and respect the Enshaa team. The stars aligned when we secured the lounge in the Palazzo Versace Hotel Dubai, an absolutely perfect location, and the talent we've been able to bring to the stage make it a truly unique experience that I'm proud to represent.

The performances schedule is directed by you. How do you choose which artists to invite to play at the bar?
I choose artists whose music speaks to me. All I want is for visitors of Q's Bar & Lounge to get chills when they hear these cats!! They're very special musicians who have a lot to share with us through their voices and instruments.

What is it that you love most about Dubai?
I absolutely love how forward-thinking the city is. Dubai is a lot further ahead than many parts of the world, in various aspects, and the city itself is simply a work of art. Everything about it takes your breath away!

Can you tell us how your perfect holiday looks like?
A perfect holiday to me looks like doing the "hang-thang" with my family and finding a moment to relax. And I know there will be music involved!

What is your favourite song/track at the moment?
I have too many! That's like asking me to pick a favorite child! I'm into all types of music, man. It's a beautiful thing.

To find out more about the Q's Bar and Lounge, click here.