Friday 16th of September 2016 12:52:41 PM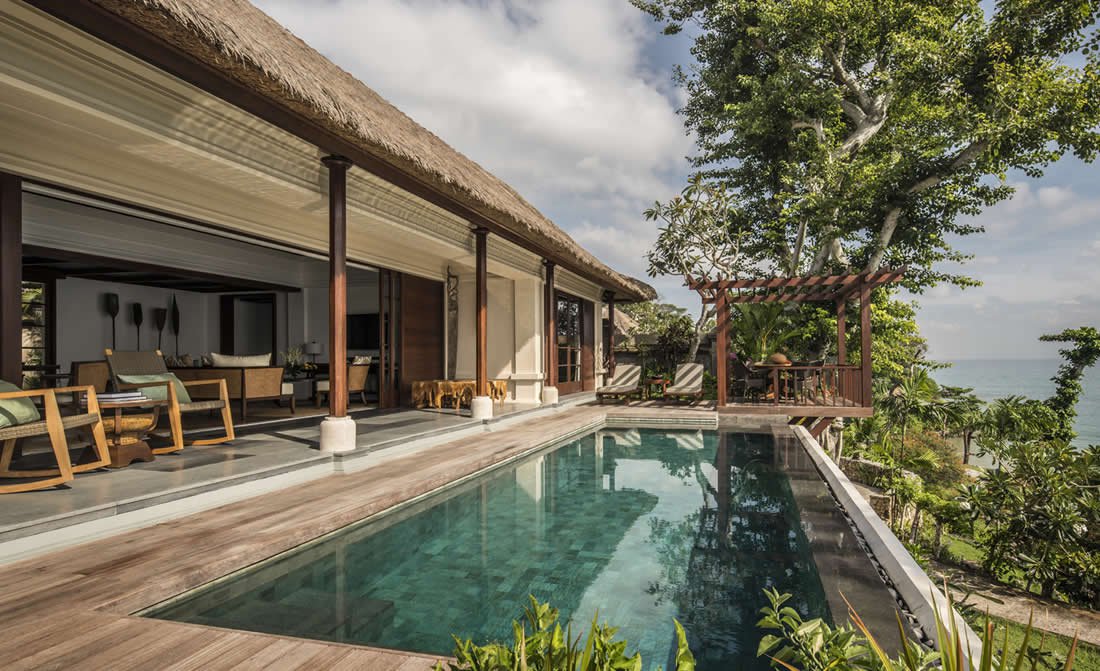 Since its "discovery" by European artists and celebrities in the 1930s, Bali has evolved into a chic destination with exclusive resorts, restaurants, bars, spas and designer boutiques. Yet the daily rituals of village life continue as before, and Four Seasons Resort Bali at Jimbaran Bay is inviting travellers to rediscover Bali's original authenticity with stylish new villas and on-site cultural experiences.

New Two-Bedroom Villas

The award-winning resort has undergone a major upgrade while preserving its strong sense of place and Balinese village concept. The launch of the Two-Bedroom Garden, Jimbaran Bay and Premier Villas follows the unveiling in January 2016 of new One-Bedroom Villa categories.

Offering the ultimate luxury for families or groups of friends travelling together, the fully-renovated and redesigned 370 square metre (3,985 square foot) Two-Bedroom Premier Villas enjoy panoramic ocean-front views, maximum space and privacy. The bedrooms -- each with ensuite bathroom and wardrobe -- are located either side of a spacious common living area with direct access to the 30 square metre pool, sundeck and dining bale perched over the cliff edge. The living room's sliding doors create a cosy air-conditioned sanctuary or completely open to the elements for seamless indoor-outdoor living, with a lounge area, dining table to seat six people and adjoining kitchen. The villa décor is accented by traditional Balinese design and natural, locally-sourced materials, from wall carvings and wooden flooring to thatch-roofing and original artworks.

Ganesha Cultural Centre

Further recognising the ongoing contribution of Bali's arts community, and remembering the role it played in first attracting visitors to the island almost a century ago, the Resort has launched Ganesha Cultural Centre. An interactive and experiential space for exhibitions and workshops in traditional art, music and crafts, the centre's mission is to actively support local artists and enable them to connect with an international audience through Resort guests.

"We believe it is our responsibility – as well as our honour – to gives guests the opportunity to personally meet and learn from Bali's talented artists, who are hand-picked and invited to share their knowledge and skills. Guests can take a lesson in woodcarving, painting, dancing, making offerings for ceremonies, or weaving fine songket," says Uday Rao, General Manager of Four Seasons Resorts Bali.

The Ganesha Cultural Centre's new program of interactive experiences follows a refurbishment of Ganesha Gallery, which was founded in 1995 as an independent fine art gallery.