Tuesday 24th of October 2017 07:39:47 AM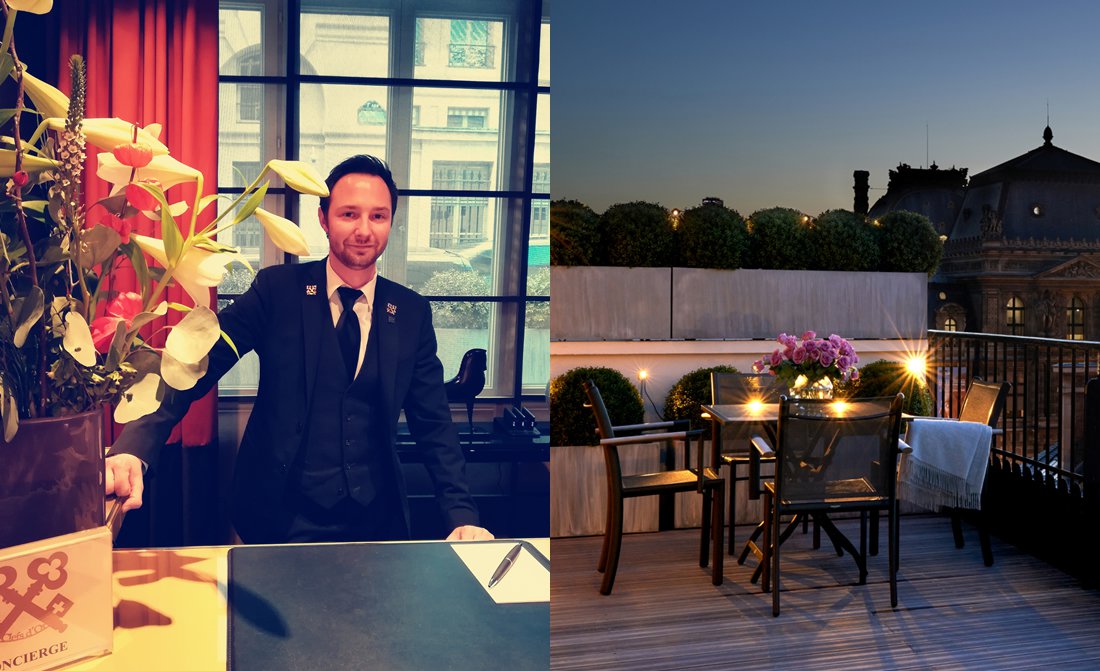 Alexandre Greco works as a Chief Concierge at Grand Hôtel du Palais Royal, a luxury boutique hotel in Paris. In this interview, he tells us about his everyday life at a luxury hotel and recommends us some secret Parisian places that all discerning travellers should see.

Alexandre, can you tell us about your everyday life as the Chief Concierge at Grand Hôtel du Palais Royal?
Working at the hotel is daily pleasure. Every day is different and every customer is unique, it makes the work dynamic. The requests are very diverse. What I often describe is the excitement when you greet a customer. You do not know if he will ask you for current information or something much more exceptional.

In your opinion, what skills does one need to become a successful Concierge?
Being a Concierge is not just a job, it is a passion. A brilliant Concierge is curious by nature. He likes to know his surroundings, his city and all his secrets. I think that above all, it is necessary to love to surprise to create an emotion.

Can you tell us a lovely and still quite unknown place in the city, a true Parisian secret?
We all know these places as Le LOUVRE & Musée d'ORSAY as the main museums of Paris, but have you heard of Musée ZADKINE? This beautifull house is dedicated to the memory and the work of Ossip Zadkine (1890-1967), a sculptor of Russian origin, who lived and worked in the house and its studios, between 1928 and 1967. This place of conservation, opened in 1982, was created through the bequest of Valentine Prax, the sculptor's widow and herself a painter, to the City of Paris, which was named as the universal legatee of her possessions.

What is your favorite park or garden in the city?
I love Le Jardin du Palais Royal. Located in front of the hotel, it is a true haven of peace far from the Paris bustle, noise, cars. We come here to "recharge our body", but also to discover a lush vegetation. I also like this place that stands out with its starred restaurants but also many art galleries and other fashion shops that you will not find anywhere else in Paris.

What bar or club would you recommend for evening cocktails and entertainment?
Let's go the BALLROOM for a couple of drinks. This speakeasy trendy cocktail club is located on rue Jean Jacques Rousseau, a few minutes from the hotel. You will have to follow candles and go down some stairs to discover this amazing bar!

For more information about the hotel, click here.